In a stunning display of cricketing prowess, India has secured their well-deserved spot in the Super Four stage of the 2023 Asia Cup. The Indian cricket team delivered an emphatic 10-wicket win over Nepal in their final Group A encounter, leaving a lasting impression on fans and pundits alike.
India's Batsmen Shine
Batting first, Nepal put up a respectable total of 230 runs, thanks to the outstanding contributions of Aasif Sheikh, who notched up an impressive 58 runs, and Sompal Kami, who added 48 runs to the scoreboard. However, it was India's batsmen who stole the show, turning the match in their favor.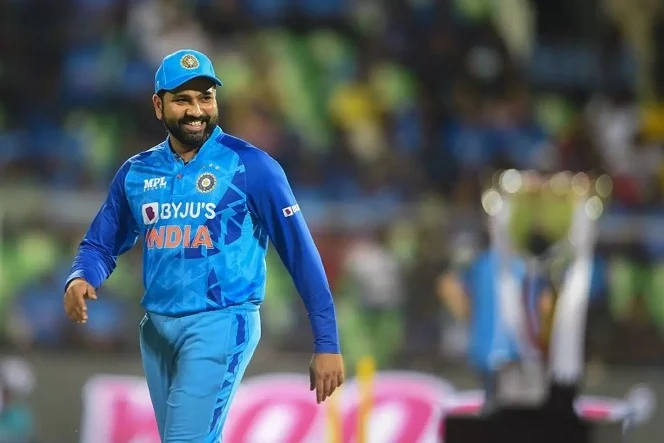 Also read: Dubai Gets Ready For The New DAMAC Mall – A Fresh Shopping And Dining Experience!
Rohit Sharma Leads the Charge Despite an early interruption due to rain, India remained unfazed. Captain Rohit Sharma, a cricketing maestro in his own right, showcased his brilliance by crafting an unbeaten 74 runs. His leadership and skill were instrumental in India's remarkable victory.
Shubman Gill's Stellar Performance Young sensation Shubman Gill, with his unbeaten 67, complemented Sharma's efforts seamlessly. Gill's exquisite strokes and composed batting underscored his potential as a future star of Indian cricket.
India's Asia Cup Aspirations With this commanding win, India's aspirations in the Asia Cup's Super Four stage appear to be well within reach. Their exceptional performance serves as a testament to their cricketing prowess and strengthens their status as one of the tournament favorites.
Advertisement

Pakistan Also Advances It's worth noting that Pakistan, who emerged victorious against Nepal in the tournament's opening match, has also secured a berth in the Super Four from Group A. The stage is now set for an exciting showdown between these two cricketing giants.
The Battle Intensifies in Group B Meanwhile, Group B is witnessing an intense battle for the top two positions among Sri Lanka, Bangladesh, and Afghanistan. The competition is heating up, and cricket enthusiasts can expect thrilling clashes in the upcoming matches.
Super Four Stage Beckons The Super Four stage of the Asia Cup is scheduled to commence on September 6, promising riveting encounters and fierce competition among the cricketing powerhouses. Cricket fans worldwide can eagerly anticipate more enthralling moments as the tournament unfolds.
Also read: Dubai's Global Village Earns RoSPA Gold Award For Outstanding Health And Safety Management
India's dominant performance against Nepal in their final Group A match has propelled them to a promising position in the Asia Cup. Under the leadership of Rohit Sharma and with the collective strength of their team, India aims to clinch the coveted trophy. Stay tuned for the latest updates as the cricketing extravaganza unfolds in the Super Four stage.
Advertisement