On September 1, 2023, DAMAC Group proudly revealed its latest gem, DAMAC Mall, establishing itself as Dubai's premier shopping and leisure destination. This 110,000-square-foot architectural marvel seamlessly blends retail, hospitality, leisure, and entertainment, promising an exceptional experience for visitors.
DAMAC Mall's Unique Shopping Experience
Amira Sajwani, Managing Director of Sales & Development at DAMAC Properties, led the ceremonial ribbon-cutting, marking the birth of a new haven for shopping enthusiasts in Dubai. With over 40 retail stores and 10 delectable food and beverage outlets, DAMAC Mall is a diverse and comprehensive shopping paradise that caters to both local and international tastes.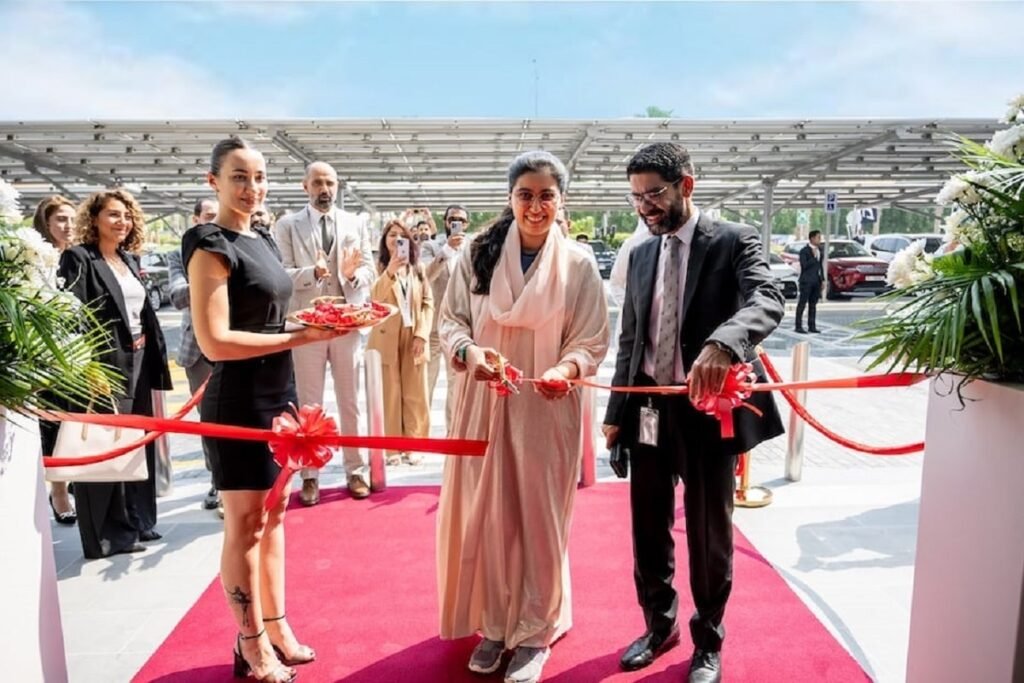 Also read: Dubai's Global Village Earns RoSPA Gold Award For Outstanding Health And Safety Management
Luxury and Convenience
Nestled in the scenic DAMAC Hills, the mall boasts contemporary design and luxurious finishes that adhere to the latest global standards. What's more, ample parking space for up to 360 vehicles ensures a stress-free visit for patrons.
Exciting New Additions
Since its grand opening, DAMAC Mall has introduced several exciting establishments, including a sprawling 28,000-square-foot Spinneys supermarket. Look forward to upcoming grand openings featuring renowned brands like Starbucks, Papa John's, Vietnamese Foodies, American Wax, Al Jaber Opticals, Al Ain Pharmacy, and the Lingo Play Area. Additionally, a 9,000-square-foot Fitness First gym and an 8,000-square-foot MEDCARE medical facility will soon open their doors, enhancing the mall's offerings.
Advertisement

Anticipating 1.3 Million Annual Visitors
With its diverse retail offerings meeting the community's needs, DAMAC Mall foresees an annual footfall of approximately 1.3 million visitors. Plans for future expansion are already underway, aligning with retailer demands and a curated tenant mix to enrich the shopping experience.
A Vibrant Retail and Leisure Destination
DAMAC Mall adds an attractive dimension to the UAE's dynamic retail landscape. It reflects DAMAC's dedication to providing unique living experiences within its diverse portfolio of communities.
Visit Today!
Dubai's newest shopping and leisure destination, DAMAC Mall, offers a world-class shopping experience in a picturesque setting. Don't miss out on this must-visit destination for residents and tourists alike, where retail, dining, and entertainment seamlessly blend.
Also read: Salman Khan And Katrina Kaif Unleash Their Action-Packed Avatar In 'Tiger 3' Poster
Explore more about DAMAC Mall and its offerings by visiting its official website. Stay tuned for exciting updates on future expansions and upcoming events at DAMAC Mall.
Advertisement