As the temperatures drop and leaves begin to change color, it's time to refresh your wardrobe with the latest in seasonal fashion. Three leading brands have recently unveiled their collections, each offering unique styles to keep you cozy and stylish this fall and winter.
Stylish Winter Wardrobe Essentials
1. REDTAG: Functional Fashion Redefined
Middle East's beloved value-fashion and homeware brand, REDTAG, has introduced its Fall/Winter Collection for 2023. This collection is all about 'functional fashion' that doesn't compromise on style. With the theme "Winter Moments," it features rich shades like brownstone and Bordeaux velvet, blending vintage elements with modern flair.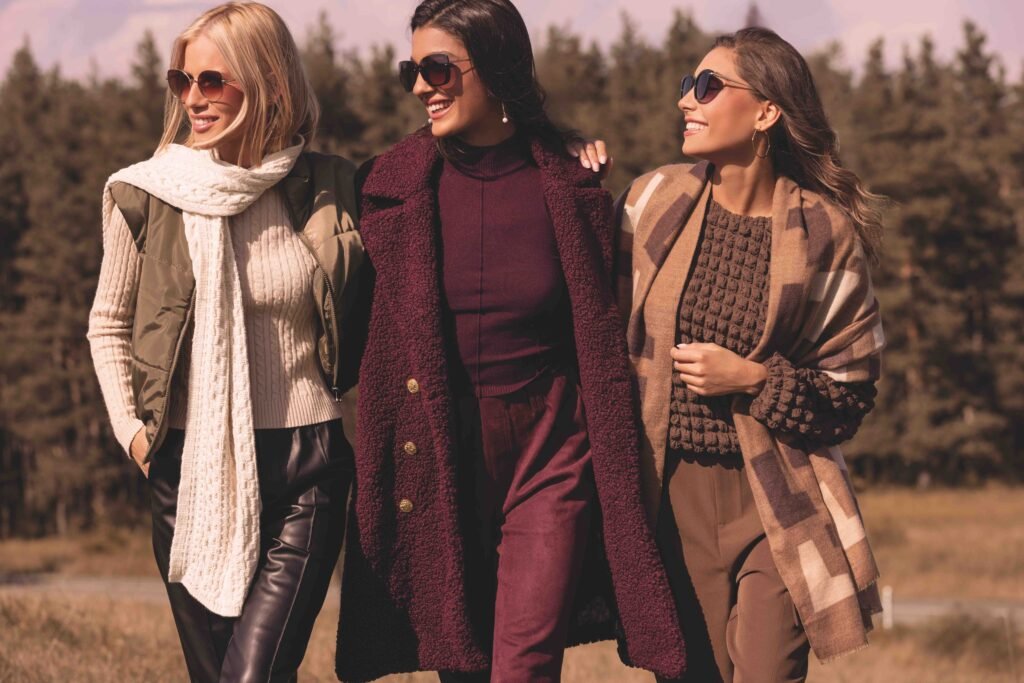 Also read: Dubai's Festive Season: Enjoy 24 Events And Dining Experiences At These 3 Iconic Destinations
From light-winter character wear for kids to solid, classy choices for adults, REDTAG caters to all. Plus, their emphasis on affordability through the "New Lower Prices" initiative ensures that everyone can embrace winter with style. For more information on REDTAG's collection, visit their website [here](insert link).
2. Marks & Spencer: Timeless Elegance
Operating under the Al-Futtaim Group, Marks & Spencer presents its Autumn Winter 2023 Collection, featuring a wide range of fashion for the whole family.
WOMENSWEAR: The women's collection showcases timeless and comfortable fashion inspired by the changing seasons. Crafted from sustainable fabrics, it offers classic silhouettes with contemporary flair, making it an ideal choice for your fall and winter wardrobe. From sequined cropped jackets to cozy knitwear, you'll find a variety of options to keep you snug and stylish.
MENSWEAR: The men's collection offers versatile and sustainable essentials for every occasion. With a color palette ranging from cobalt blue to antique gold, it blends classic and modern styles seamlessly. From denim mixed with tailoring to soft flannel separates, Marks & Spencer ensures endless comfort and style.
KIDSWEAR: The kid's collection features modern silhouettes in warm neutrals and rich winter reds. Nordic knits and casual fabrics provide versatile everyday looks. With practical outerwear and stylish knits, your children can stay warm and trendy this season. For more information on Marks & Spencer's Autumn Winter 2023 Collection, visit their website
Advertisement

.
Also read: The Tap House Invites Dubai To A Spectacular Festive Season With 4 Exclusive Offers!
Marks & Spencer Denim Collection: Denim That Gets You
Marks & Spencer also introduces its Autumn Denim Collection, offering easy-to-wear denim pieces in elevated designs. From mom jeans to straight jeans and more, the denim collection caters to everyone. The sustainable focus ensures that you not only look good but feel good about your fashion choices.
3 Hamac: Chic Christmas Gift Solutions
As the holiday season approaches, Hamac presents a chic collection perfect for filling Christmas stockings. From Vilebrequin Men Printed Linen Shirts to Camilla V-Neck Full-Length Bias Slip Dresses, Hamac has curated a range of stunning ensembles. The Dreamy Melissa Odabash Maeva Maxi Knit Dress adds retro-chic flair, while the Jax Dress from Pain De Sucre brings a statement piece for day-to-night transitions.
Also read: Festive Brunch Ideas: Top 10 Picks In UAE To Make Your Celebration More Scrumptious
Enhance your wardrobe with the Chic White Zeta Midi Dress from 'The Faithful' brand, or make a splash with MC2 Saint Barth Men Fluo Yellow Swim Shorts – Pantone™ Special Edition. Dubai Beach Boy also unveils a premium, exquisite collection, featuring versatile swim shorts and an On the Beach cap, perfect for various occasions.
For those struggling with Christmas gift lists, Hamac has indeed spoiled us with a range of stunning ensembles that are sure to invoke gleeful smiles on our loved ones' faces come Christmas morning.
With these three exciting collections, you can step into the fall and winter seasons with confidence. Whether you're looking for functional yet stylish options from REDTAG, timeless elegance from Marks & Spencer's Autumn Winter 2023 Collection or Hamac's Christmas edition, here's something for everyone to stay warm and fashionable during the chilly months ahead.
Advertisement