Motorists in Dubai are facing unexpected challenges as heavy rain leads to significant delays on Sheikh Zayed Road, a crucial artery for the emirate's commuters. The Roads and Transport Authority (RTA) issued a timely warning to drivers, urging caution amid unstable weather conditions.
Sheikh Zayed Road: Advisory for Commuters
Morning commuters should brace for pools of rainwater on Sheikh Zayed Road, necessitating strategic route planning. The RTA advises drivers to consider alternative routes like Al Khail Road to mitigate potential congestion.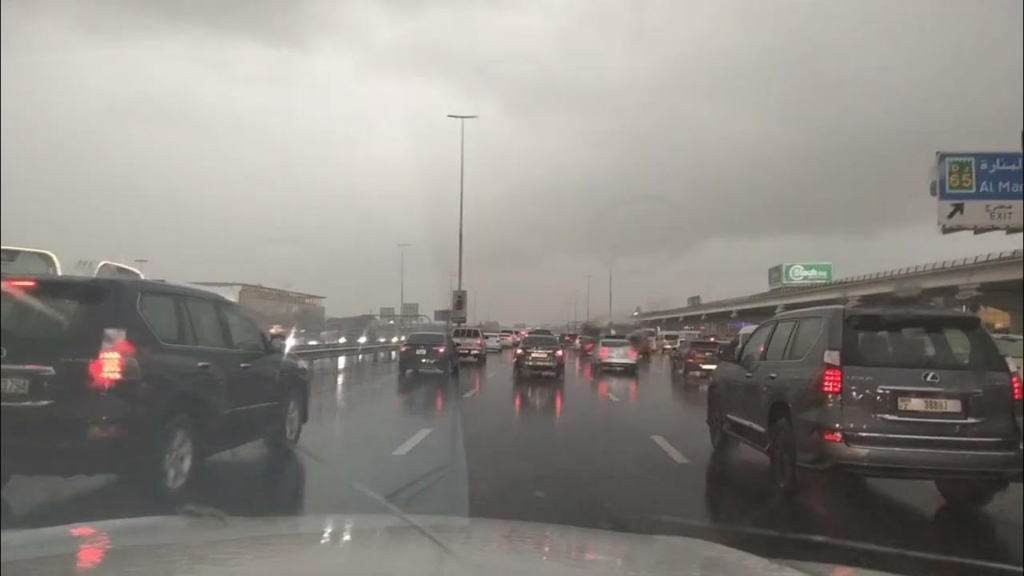 Also read: Dubai's Dazzling December: 3 Enchanting Christmas Tree Lighting Events To Ignite The Festive Spirit
RTA's Emergency Response
In response to the adverse weather, the RTA's emergency team is actively engaged in restoring smooth traffic flow on Sheikh Zayed Road. The authority underscores the importance of adhering to traffic rules for the safety of all road users.
RTA's Safety Emphasis
Emphasizing its commitment to public safety, the RTA recommends drivers stay informed about updates and exercise caution during adverse weather events. The authority's proactive measures align with its dedication to enhancing road safety and efficient traffic management in Dubai.
Advertisement

Ongoing Challenges and Awareness
As Dubai grapples with weather-related challenges, the RTA's warnings coincide with other significant events, including the inauguration of the world's largest single-site solar power plant and developments in the Israel-Hamas conflict. Staying informed is crucial amidst these various events.
Vigilance and Adherence to Guidelines
Motorists are reminded to remain vigilant, adhere to traffic guidelines, and consider alternative routes for a smoother commute. The RTA's emergency response team works diligently to minimize disruptions and facilitate the prompt restoration of normal traffic conditions.
Safety First in Challenging Times
Dubai residents and visitors are encouraged to prioritize safety during adverse weather conditions and stay informed about RTA updates. Navigating through these challenges requires a collective effort, with the RTA's timely warnings playing a vital role in ensuring the well-being of the public.
Advertisement