This September, the UAE offers a delightful array of experiences that cater to various tastes. From mouthwatering hotdogs to adrenaline-pumping action and a celebration of Indian cuisine, here are three must-try experiences in the UAE this month.
1. Sausage Saloon: A Hotdog Sensation in the UAE
Sausage Saloon, the renowned South African hotdog brand, has made its grand debut in the UAE. Located at the bustling Dubai Festival City Mall food court, Sausage Saloon brings its unique and mouthwatering hotdogs to delight food enthusiasts in the region. With over two decades of experience in serving world-class hotdogs, Sausage Saloon has earned a reputation for its commitment to quality, size, and innovation.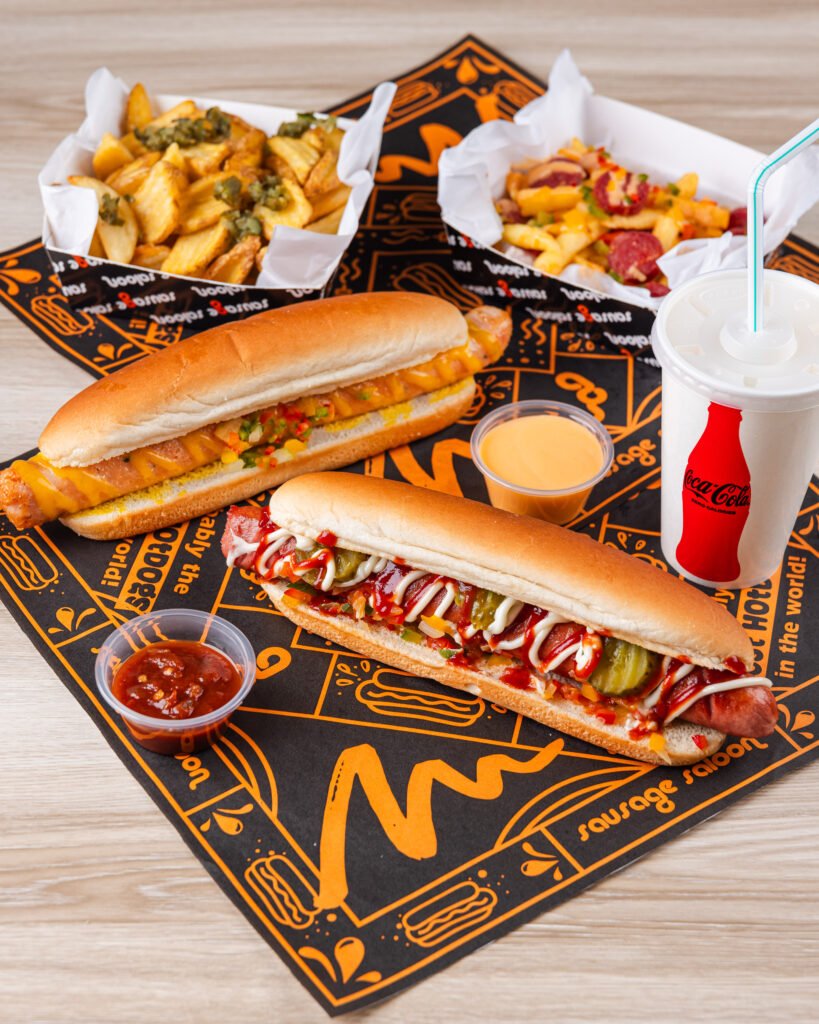 Also read: Madinat Jumeirah's Christmas Market Returns With Bungee Jumping And More This December
Quality Hotdogs and Customizable Options
Sausage Saloon's unique selling proposition, "quality matters, size matters," sets them apart from the rest. Each hotdog is prepared with the finest ingredients to ensure a truly satisfying dining experience. The menu features the famous Monster Dog, offering generous portions that leave customers craving more. One of Sausage Saloon's standout features is the ability for customers to "build your own" hotdog, allowing them to customize their meals to suit their individual tastes and preferences.
Family-Friendly Dining and On-the-Go Options
Families and children are in for a treat as Sausage Saloon's conveniently located outlet within the mall makes it an excellent choice for a family outing. For individuals with busy lifestyles, Sausage Saloon provides a nutritious and convenient solution for on-the-go meals without compromising on taste or quality.
2. Boys' Night with Expend4bles at Roxy Cinemas
For movie enthusiasts, Boys' Night at Roxy Cinemas is the place to be. Premiering exclusively in Roxy Platinum ahead of its official release in the UAE, the fourth installment of the Expendables series promises heart-pounding action. Guests can catch the adrenaline-pumping film on Wednesday, 20th September 2023, while treating themselves to exclusive access to the luxurious Platinum Lounge.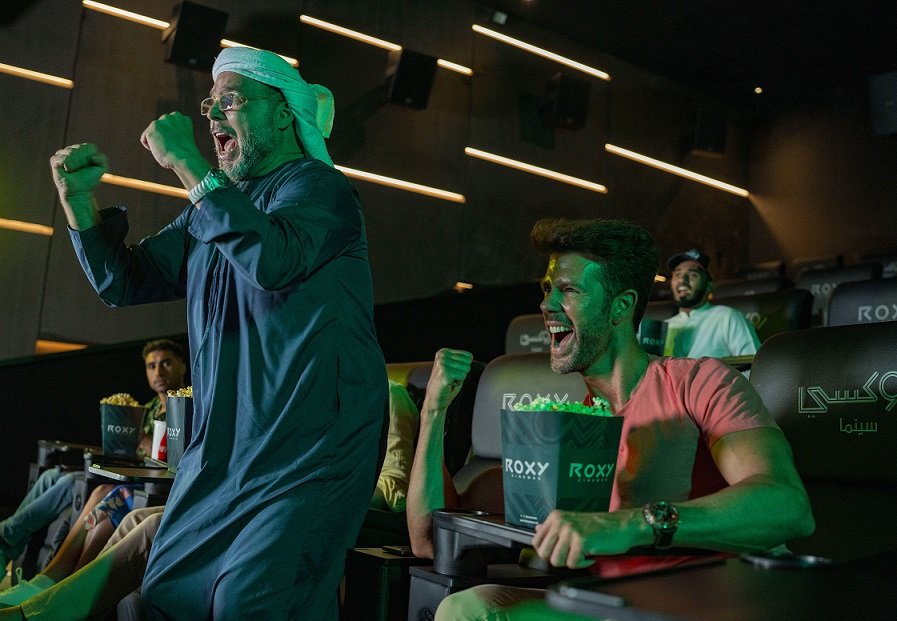 Exclusive Access and Delectable Snacks
Guests booking Boys' Night get exclusive access to the Platinum Lounge where they can enjoy vintage arcade games, snooker, foosball, unlimited mocktails, and a delectable menu featuring chicken wings, jalapeno poppers, juicy burgers, sizzling hotdogs, and classic pizzas, all served right to their seat as they enjoy the movie in fully reclining Platinum seats.
Advertisement

3. Punjab Grill Dubai's 2-Year Anniversary Special Set Menu
Punjab Grill Dubai, the Michelin Guide Royal Indian Restaurant located in Anantara Downtown Dubai, is celebrating its remarkable two-year journey with an exceptional offering: the Anniversary Special Set Menu. With a blend of traditional flavors and contemporary twists, this exclusive menu will showcase the very best of Indian cuisine. Available in both vegetarian and non-vegetarian options, diners can enjoy this menu throughout the month of September, all day.
Also read: World Tennis League: UB40, The Original Wailers, And Trojan Sound System Headline 'Reggae Night' At Abu Dhabi's Etihad Arena
A Gastronomic Journey in UAE
Abu Dhabi folks can also indulge in this limited-time menu, as it's also available at the Abu Dhabi outlet. A few menu highlights include Star Fruit and sweet Potato Chaat, Kashmiri Lamb Chops, Kasundi Broccoli, Local Burrata & Tomato Sev, Methi Crisps, Tandoori Ghee Roast Shrimp, Multani Paneer Tikka, Dal Makhani, Bihari Chicken Tikka, Saag, Litti Chokha, Garlic Naan, Petit Fours, Paan ki Rasmalai, and more.
Quick Details for Your Calendar:
Sausage Saloon: Dubai Festival City, Food Court, Opening Hours: 11 AM to 11 PM, Price: Starts from 20 AED
Boys' Night at Roxy Cinemas: Every month on a Wednesday from 7 PM, exclusively at the Dubai Hills Mall, City Walk, and The Beach locations. Priced at AED 159 per person. Tickets can be booked online through theroxycinemas.com.
Punjab Grill Dubai: Lobby Level, Anantara Hotel, Downtown, Business Bay, Dubai, and The Ritz-Carlton Grand Canal, Venetian Village – 3rd St – Al Rawdah – Khor Al Maqta'a – Abu Dhabi – United Arab Emirates.
Whether you're in the mood for mouthwatering hotdogs, high-octane action, or a delectable Indian feast, September in the UAE offers a wide array of experiences to satisfy your cravings. Don't miss out on these exciting opportunities!
Advertisement