As winter approaches, Dubai gears up for a season of festivities, and one highly anticipated event is the return of the Christmas Market at Madinat Jumeirah. With the official dates now announced, the Madinat Festive Market promises to transform Madinat Jumeirah Fort Island into a magical winter wonderland from December 15, 2023, to January 7, 2024.
Madinat Festive Market: A Winter Wonderland for All Ages
Spanning an impressive 1750 square meters, this festive extravaganza guarantees something for everyone. From the enchanting North Pole Train to the whimsical Venetian Carousel, the Madinat Festive Market is set to captivate visitors of all ages.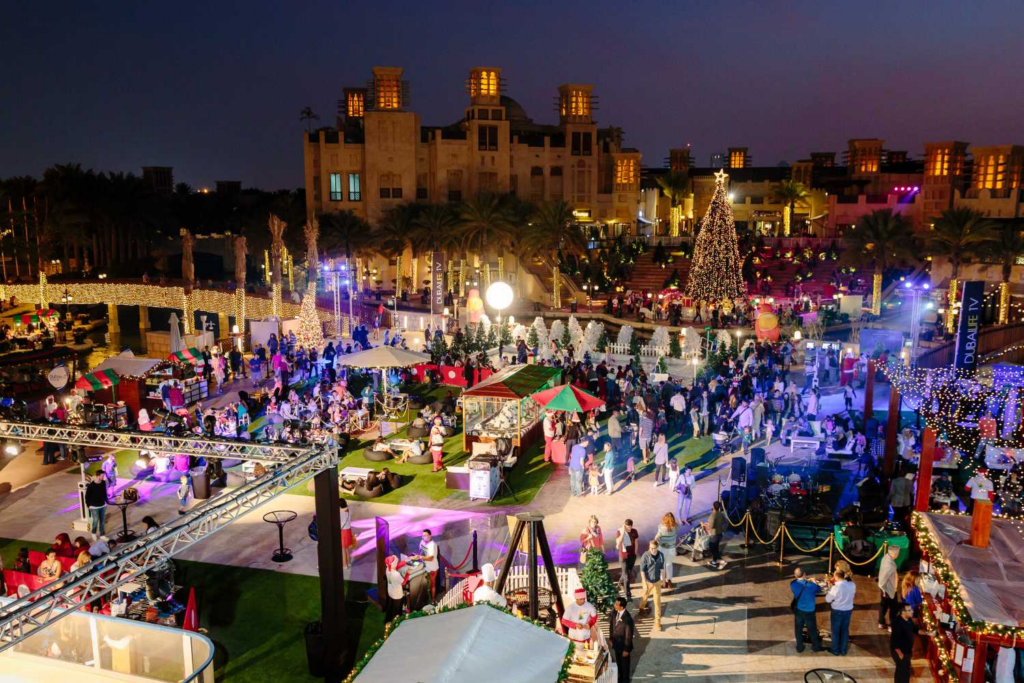 Also read: Jeddah Promenade Prepares To Dazzle On Saudi National Day With Spectacular Firework Show
Culinary Delights and Live Entertainment
Food enthusiasts will delight in the mouthwatering fair on offer, complemented by the lively tunes of a live band. The best part? Entry to this winter wonderland is absolutely free, making it an accessible and affordable outing for families and friends.
Captivating Attractions
Among the standout attractions is the towering 36-foot Christmas Tree, which promises to be a star in its own right, providing a perfect backdrop for memorable photos. Visitors can also look forward to:
Advertisement

Dazzling light and sound Christmas tree shows
Mini train rides
Thrilling bungee jumping
Festively decorated Abra rides
Gingerbread house delights
Unique festive shopping experiences
Delectable festive dining options
Whimsical Venetian Carousel rides
Live band entertainment
Also read: Sultan Al Neyadi: A Hero's Successful Return To The UAE, See The Heartwarming Glimpses
Convenient Opening Hours
From Monday to Thursday, the festival will be open from 3 PM until late at night, while on Fridays and Sundays, it opens its doors at 12 PM, ensuring that visitors can make the most of the festivities.
As the holiday season approaches, save the date and spread the word about this exciting Christmas market in Dubai. Whether you're seeking thrills, delicious treats, or a magical winter atmosphere, the Madinat Festive Market promises an unforgettable experience for all. Join in the holiday cheer as Dubai welcomes the most wonderful time of the year.
For more information and updates, please visit the official Madinat Jumeirah website.
Advertisement