In a significant development for public transport users in Abu Dhabi, a new trackless tram service has been launched, providing a convenient and free connection between Reem Island and Marina Mall. This service, which is operated by Txai, offers a comfortable and efficient mode of transportation for residents and visitors, with its operations taking place exclusively on weekends – Fridays, Saturdays, and Sundays.
Convenient Stops for Seamless Travel
The trackless tram boasts a total of 14 stops along its route, ensuring convenient access to key locations in the city. Commuters can embark on their journey from Reem Mall, and the tram makes stops at various strategic points, including Marina Square, The Galleria Al Maryah Island, Sheikh Hazza Bin Sultan Mosque, City Seasons Al Hamra Hotel, Lifeline Hospital, NMC Specialty Hospital, Qasr Al Hosn, Sheraton Khalidiya Hotel, Khalidiya Park, Sheikha Fatima Park, Corniche, Rixos Marina Abu Dhabi, and finally, Marina Mall. These stops have been strategically chosen to accommodate a wide range of passenger needs.
Also read: Medcare Women & Children Hospital Promotes Breast Cancer Awareness With Special Screening Package
Timely Departures for Your Convenience
The tram service is designed with a schedule that ensures convenience for passengers. The first tram departs from Reem Mall at 10am, with regular hourly departures until the last trip at 2pm. Meanwhile, if you are starting your journey at Marina Mall, the tram service commences at 11am and continues with hourly departures until 3pm. This schedule ensures that passengers have ample options to fit their plans.
Automated Rapid Transport with Txai
This new trackless tram service is made possible through the Automated Rapid Transport service provided by Txai.
Advertisement

With a generous capacity to accommodate up to 200 passengers, this service is presently available to the public free of charge. Txai is known for its commitment to providing innovative and efficient transportation solutions in Abu Dhabi, and the trackless tram is the latest addition to its growing portfolio.
Expanding Beyond Reem Island and Marina Mall
While the Reem Mall to Marina Mall trackless tram service is a noteworthy development, Txai is also operating electric trackless trams on Yas Island. These trams run once an hour and connect Gateway Park South to Yas Waterworld, stopping at key locations such as Yas Plaza Hotels, Yas Marinca Circuit, and Ferrari World. Txai has further expanded its offerings with the operation of Robo Minibuses and Robotaxis on Saadiyat Island and Yas Island, all of which are currently available for passengers at no cost.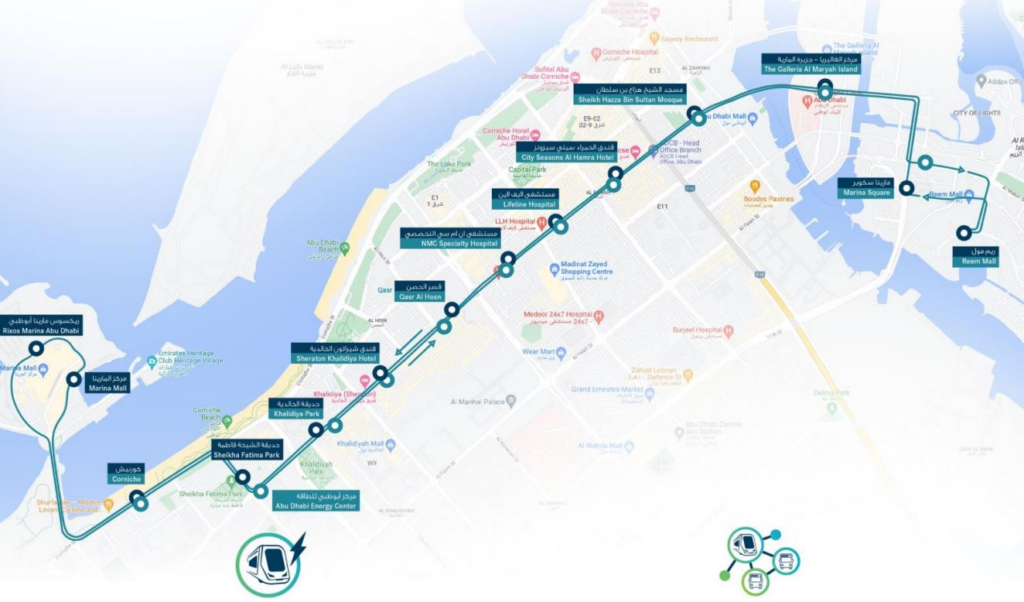 trackless tram service: Learn More with the Txai App
For more information on the trackless tram service and other offerings by Txai, you can access the Txai app, available on both iOS and Android platforms. This user-friendly app provides comprehensive information to assist you in planning your journeys efficiently.
This new trackless tram service is set to improve the accessibility and convenience of public transportation in Abu Dhabi, contributing to a more sustainable and commuter-friendly city. Don't miss the opportunity to experience this hassle-free mode of travel that connects Reem Island to Marina Mall. Enjoy the ease of transportation with Txai's automated and cost-effective services.
Advertisement