Lapita, Dubai Parks™ and Resorts, renowned as the UAE's first and only Polynesian resort, has unveiled a spectacular new family-friendly staycation and themed brunch concept, the Lu'WOW Weekender. This unique Polynesian-style festival promises an unforgettable experience, filled with immersive adventures and delicious themed brunches, along with live entertainment, interactive games, and competitions. The Lu'WOW Weekender is set to take place on selected weekends, with each weekend embracing a distinct theme to keep the excitement alive.
Halloween-Themed Extravaganza
The inaugural Lu'WOW Weekender will kick off with a Halloween theme, running on consecutive weekends from October 20th to 22nd and October 27th to 29th, 2023. Guests can anticipate a delectable Halloween-themed brunch on Saturdays, priced at AED 250 per adult, with children aged 6-12 dining at AED 125. This thrilling event will feature special spooky character appearances during the brunches, street performers, kids' activities, a quiz, and movie screenings. The weekend's offerings extend to morning yoga sessions, aqua gym classes at the pool, and a Kids Mini Olympics on Sundays for those seeking a more relaxed experience.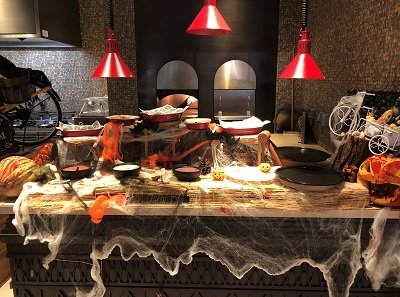 Also read: Top 6 Venues To Enjoy The Cricket World Cup 2023 In Dubai (socialkandura.com)
Ultimate Halloween Weekend Retreat
UAE residents looking for an exceptional Halloween weekend can opt for specially designed rooms adorned with spooky decorations and amenities. These come with half-board package rates starting at AED 1,099++ per night, and children below the age of 12 can enjoy complimentary experiences throughout the Lu'WOW Weekender.
Advertisement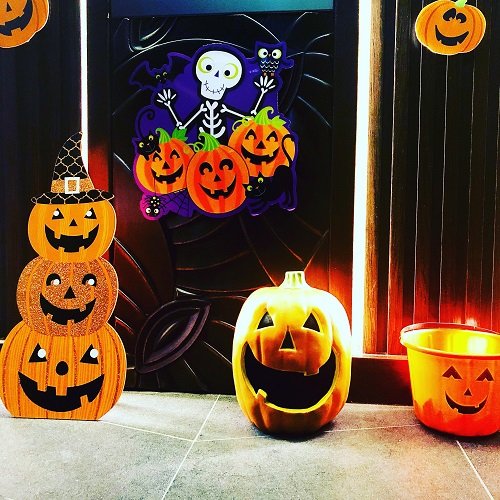 A Season of Adventure
Running from October 2023 to March 2024, each Lu'WOW Weekender will feature an array of family-friendly activities. Highlights include a resort-wide scavenger hunt where participants follow clues to uncover hidden treasures and vie for a grand prize. Indulgent Saturday-themed brunches offer a delightful assortment of dishes complemented by soft beverages, dedicated to children and brimming with entertainment, animation, interactive games, and competitions.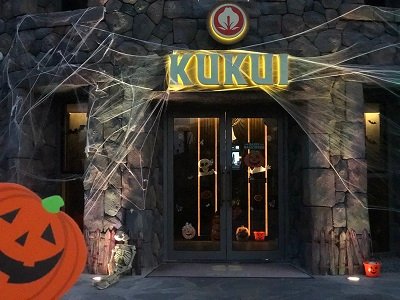 Themed performances, live entertainment, street performers, chilled happy hours, and engaging kids' activities will make every moment memorable. Guests can also indulge in movie nights and immerse themselves in themed rooms with enchanting decor and immersive designs, creating a world of fantasy and wonder.
An Added Thrill
Guests booking the Lu'WOW Weekender can also enjoy a thrilling single-entry visit to MOTIONGATE™ Dubai, LEGOLAND® Dubai, or LEGOLAND® Waterpark Dubai, each transformed into the city's spookiest locations.
Lu'WOW Weekender: Mark Your Calendars
So, mark your calendars and prepare for the adventure of a lifetime at the first Lu'WOW Weekender. For more information and bookings, visit Marriott's official website.
Incorporate this engaging event into your plans and create cherished memories with family and friends. Lu'WOW Weekender promises an unforgettable journey filled with excitement and wonder, set against the backdrop of the enchanting Lapita, Dubai Parks™ and Resorts.
Advertisement