In a dedicated effort to empower women and promote early breast cancer detection, Medcare Women & Children Hospital proudly presents its Breast Cancer Awareness Campaign. This initiative underscores the utmost significance of breast cancer awareness and preventive health screening among women.
Comprehensive Screening Package at AED 350
As part of this campaign, Medcare Women & Children Hospital offers an exclusive screening package for just AED 350. This comprehensive package encompasses an in-person consultation with our healthcare experts. It's an opportunity for women to openly discuss concerns and questions regarding their breast health. What's more, patients can select between two essential screening options: ultrasound or mammography.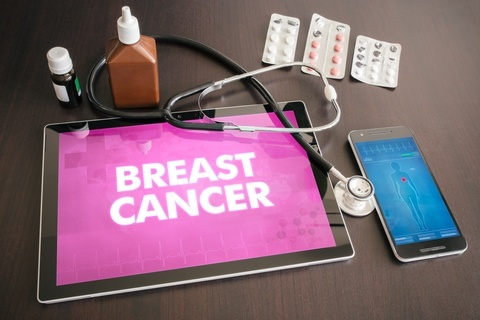 Also read: Festive Feastival: A Pawsitively Exciting Dog-Friendly Christmas Market In Dubai This December With Free Entry!
Breast Cancer Awareness: Early Detection, A Vital Step
Breast cancer remains a prominent cause of cancer-related mortality among women across the globe. Regular screenings are pivotal in detecting potential issues during the early stages when treatment success rates are at their highest. By seizing this screening package, women take a proactive step towards safeguarding their health, ensuring early intervention if needed.
Knowledge is Power
The campaign has a singular goal: empowering women with the information and resources they need to recognize breast cancer symptoms. Early detection is the cornerstone of improving chances for a full recovery, and our screening options play a crucial role in achieving this goal.
Advertisement

Visit Our Dedicated Webpage for More
To take advantage of this special offer and to gain a deeper understanding of Breast Cancer Awareness Month, visit the Medcare Women & Children Hospital's official webpage dedicated to this campaign: https://www.medcare.ae/en/breast-cancer-awareness-month.html.
Aster Hospital Joins the Fight
In addition to Medcare Women & Children Hospital, Aster Hospital is also actively participating in Breast Cancer Awareness Initiatives. They provide free breast cancer consultations with resident surgeons and gynecologists at their Muhaisnah and Sharjah hospitals.
Affordable Screenings, Vital Choices
Furthermore, upon completing these consultations, women will be eligible for a 50% discount on essential breast ultrasound and lab tests. Initiatives like these from Medcare Women & Children Hospital and Aster Hospital are crucial in ensuring that women have affordable and convenient access to vital breast health screenings.
Make the Choice Today, Save Lives Tomorrow
Prioritizing breast health is of paramount importance. Make the choice today to safeguard your health and take advantage of these valuable offers provided by Medcare Women & Children Hospital and Aster Hospital. By doing so, you're contributing to the fight against breast cancer and promoting a healthier future for all.
Advertisement