Dubai music enthusiasts and Taylor Swift fans have something exciting to look forward to as the much-anticipated concert film, Taylor Swift: The Eras Tour, is set to hit cinemas in the UAE next week. The American pop sensation's concert film, which captures her incredible performance, is making its way to Dubai screens, offering fans a chance to relive her captivating stage presence.
Global Release and Ticket Availability
The film, initially released in the USA and Canada on October 12, subsequently premiered in over 90 countries on October 13. Now, fans in over 13 additional destinations, including Dubai, will have the opportunity to witness this musical spectacle on the big screen starting from Friday, November 3. Tickets are already available for purchase on the Vox Cinemas and Roxy Cinemas websites.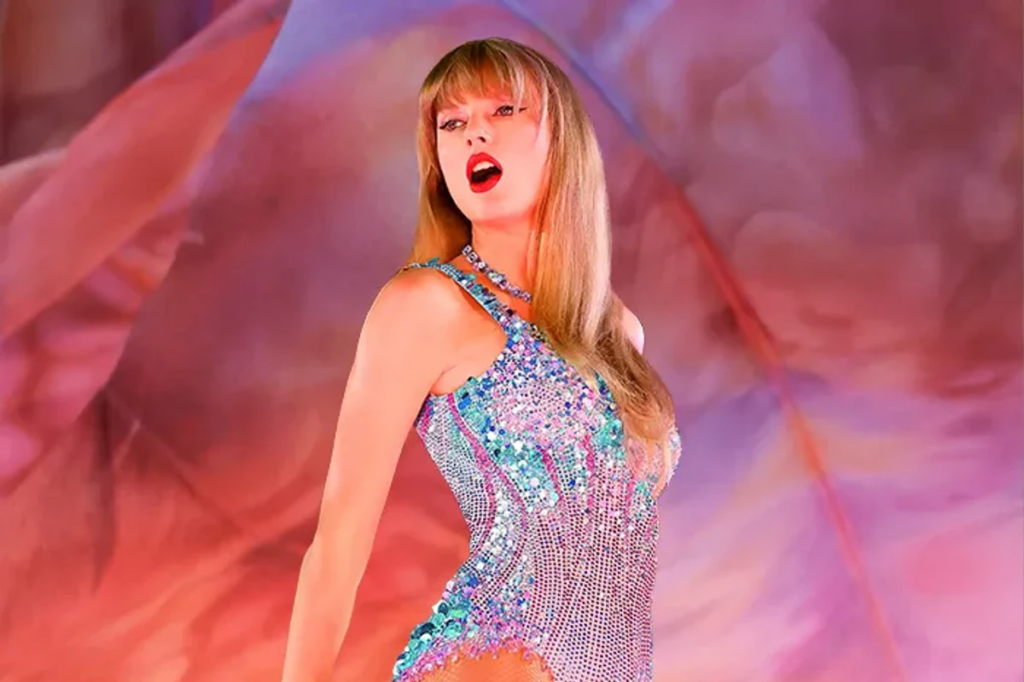 Also read: Exciting Winter Garden Returns To Habtoor Palace Dubai On Nov 1 (socialkandura.com)
For those eager to experience the magic of Taylor Swift's live performances, mark your calendars for November 3, when the film will be screened from 6 pm onwards. Be prepared to enjoy chart-toppers like "Cruel Summer," "The Man," and "You Need To Calm Down." The film carries a PG-13 rating and will feature Arabic subtitles for the local audience.
What to Expect from the Film
This concert film is a recording of Taylor Swift's performances during the first three nights at the SoFi Stadium in California in August. While it's a thrilling opportunity to witness her live show, it's important to note that the film's duration is 165 minutes, whereas the actual concert lasted over three hours. Nonetheless, this promises to be a spectacular cinematic experience, bringing you closer to Taylor Swift's incredible artistry.
Unprecedented Swiftie Enthusiasm
The anticipation for "Taylor Swift: The Eras Tour" is nothing short of remarkable. Even before its official release, global ticket sales for the film have already soared past the $100 million mark. Taylor Swift's worldwide fan base, affectionately known as "Swifties," are eager to relive the magic of her live performance on the silver screen.
Advertisement

Star-Studded LA Premiere
The film's Los Angeles premiere was a star-studded affair, attended by celebrity Swifties like Beyoncé, Adam Sandler, and Flavor Flav. It was a truly exclusive event, with the Eras Tour film being shown across 13 screens to an invite-only crowd.
Taylor Swift's Ongoing Journey
Taylor Swift is not just a global music sensation; she's also keeping busy with her ongoing project of re-recording all her albums following a rights dispute. Her dedication to her craft and her fans continues to be unwavering.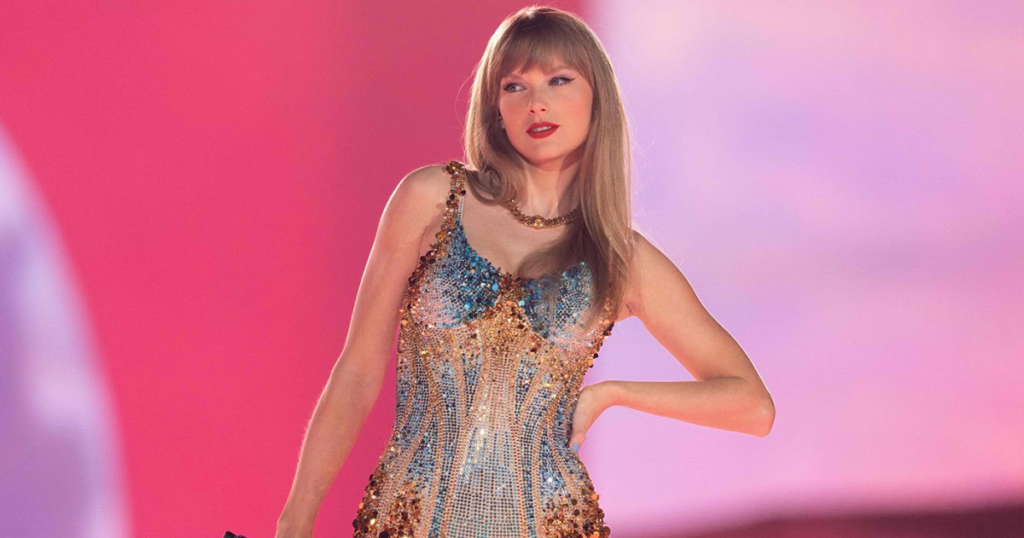 Also read: Dubai First Rains: Unexpected Showers Delight Residents – NCM's Continuous Warnings!
More Swiftie Delights in Dubai
For those who can't get enough of the "Bad Blood" hitmaker, there's even more to look forward to in Dubai. A Taylor Swift tribute concert is scheduled to take place at the Majlis in Mina A'Salam Hotel. While Taylor Swift herself won't be in attendance, attendees can enjoy a night filled with candlelit charm as a string quartet plays her chart-topping tunes. This enchanting event is set for Saturday, October 28, with two showtimes at 7 pm and 9 pm.
And if you're still craving more Swift vibes, mark your calendars for a tribute show in February, where Katy Ellis, the artist behind "A Tribute to Taylor Swift," will perform live at the Theatre by QE2. Tickets for this exciting event are priced at Dhs99.
Don't miss out on the opportunity to immerse yourself in the world of Taylor Swift's music and artistry. With the concert film set to hit Dubai screens on November 3, it's time for Swifties in the UAE to prepare for an unforgettable cinematic experience.
Advertisement