In a surprising turn of events, Dubai and the Eastern Emirates experienced their first rains of the season, catching residents off guard. The weather forecast predicts more rain in the coming days, with the National Centre of Meteorology issuing alerts and advisories for the affected regions.
Unpredictable Weekend Weather
On Saturday, October 21, 2023, heavy rain accompanied by hail drenched some of the eastern emirates, including Fujairah, Ras Al Khaimah, and Al Ain. The East of Al Ain, in particular, faced severe pouring and hail, leading to an eventful evening.
Showers Across the Emirates
Sunday, October 23, brought rain to various parts of Sharjah, while Ras Al Khaimah saw another bout of showering and hail. The Al Watan Road through Hatta and neighboring Oman also experienced similar weather conditions.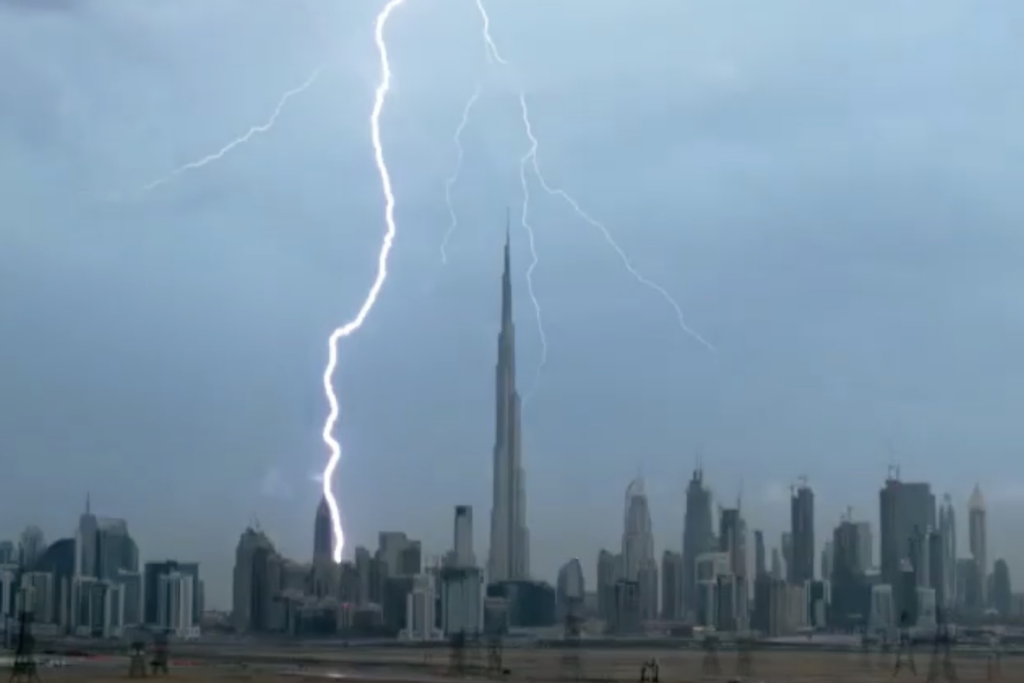 Also read: Snap Fitness Partners With Functional Medicine Health Coach Sheetal Ramchandani To Combat Lifestyle Diseases
Dubai Joins the Rainy Season
This week, Dubai finally joined the rainy season, with showers ranging from light to heavy pouring across the city, extend ing into Sharjah and Karama. The rain also persisted in parts of Umm Al Quwain and areas in Abu Dhabi, including Yas Island, Al Mushrif, Al Hidayriyyat, Khalifa City, and more.
Advertisement

NCM's Weather Warnings
The National Centre of Meteorology has been actively issuing warnings and guidance through social media channels, urging motorists to stay safe.
Traffic Safety and Precautions
Motorists Alert: Drivers are advised to only venture out when necessary, to use low-beam headlights during reduced visibility, and to stay updated on official weather forecasts.
Weather Outlook
Weather Predictions: The NCM predicts that more showers and cooler temperatures are expected today, continuing to issue orange and yellow alerts for most parts of the country.
Also read: Exciting Two-Day Korean Culture Festival Unfolds In Abu Dhabi
Preparing for Unpredictable Weather
Stay Informed: As residents in Dubai and the Eastern Emirates dust off their umbrellas and navigate through the unexpected downpour, the National Centre of Meteorology continues to monitor the weather situation closely and provide timely updates.
---
Advertisement