Bollywood's newest bride, Parineeti Chopra, is currently basking in the post-wedding glow, and we can't help but admire her radiant happiness. Her wedding to Raghav Chadha has been the subject of numerous conversations, captivating the hearts of fans across the nation. Their nuptials were nothing short of a dream, exuding beauty, royalty, and fairytale charm, leaving everyone eagerly awaiting glimpses from their other ceremonies.
Now, just one month after their magical wedding, the actress has gifted us with an array of enchanting photographs from her chooda ceremony.
Parineeti Chopra drops blissful photos from her chooda ceremony
Taking to her Instagram handle, Parineeti Chopra shared unseen moments from her wedding festivities. She shared a series of pictures from the chooda ceremony. The photos showi her in a delightful yellow salwar suit that perfectly complements her bridal radiance. In the first picture, she appears positively joyous amidst a floral backdrop and her smile is all that you need to see today.
Advertisement

While the subsequent images capture her uncontainable excitement as she proudly displays her pink choora. In classic Parineeti style, words weren't necessary to convey her emotions; instead, she allowed the pictures to tell the tale.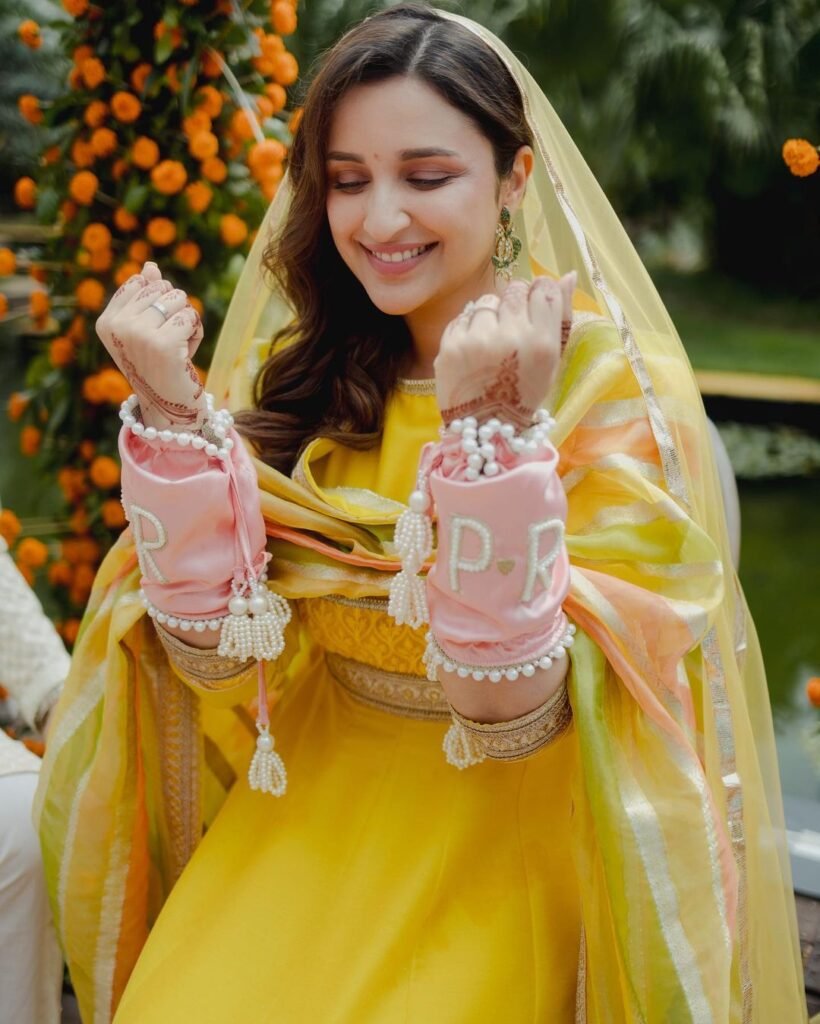 Parineeti chopra's work front
As we continue to gush over the blissful post-wedding moments of Parineeti Chopra, she is diligently preparing for her next movie – Imtiaz Ali's "Chamkila."
Also Read: Parineeti Chopra To Anushka Sharma: 5 Bollywood Brides Who Adorned A Pastel Outfit On Their Wedding Day
Advertisement