Abu Dhabi Airport is all set to welcome passengers to its newest terminal, Terminal A, which will officially open its doors on November 1. The grand opening will be marked by an Etihad ceremonial flight scheduled for October 31. However, the commencement of full operations at Terminal A will take place on November 15, as announced by Abu Dhabi Airports.
Terminal A: A New Milestone in Abu Dhabi Airport's Expansion
During the initial two weeks of November (from November 1 to 14), Terminal A will operate alongside Terminals 1, 2, and 3, ensuring a seamless transition for airlines and passengers. After this transition period, from November 15 onward, all airlines will exclusively operate from the brand-new Terminal A.
Also read: Exciting Taylor Swift's Eras Tour Film To Hit UAE Cinemas From Nov 3 (socialkandura.com)
Abu Dhabi Airport has made extensive preparations to welcome the first passengers to the new terminal. To assist travelers in identifying their departure or arrival terminals, the airport operator has launched an awareness campaign. Passengers planning to fly from Abu Dhabi between November 1 and 14 are encouraged to visit the airport's website or check with their respective airlines for the most up-to-date travel information.
The airport operator emphasizes the importance of verifying terminal information with airlines before heading to the airport or picking up visitors. This will ensure a smooth and stress-free travel experience during the transitional phase.
Advertisement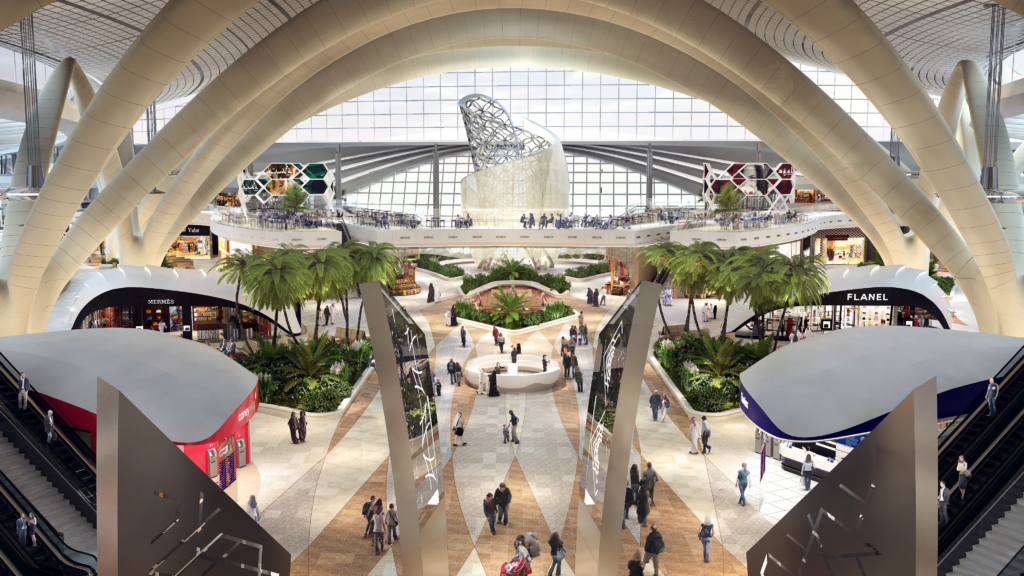 One noteworthy development is that the exact location of Terminal A has been added to popular way-finding applications, including Google Maps and Waze. This makes it easier for travelers to locate the new terminal, whether they are arriving from Abu Dhabi or Dubai. Highway signage along the E10 and E11, as well as other key locations around Terminal A, has been updated for clearer directions. For those utilizing taxis or public transportation, there are convenient drop-off points directly at the terminal.
According to Frank McCrorie, the Chief Operating Officer at Abu Dhabi Airports, Terminal A will significantly enhance the airport's capacity. He advised passengers flying between November 1 and 14 to stay informed by checking the latest flight information on the Abu Dhabi International Airport website or contacting their respective airlines for confirmation of their departure or arrival terminals.
Also read: Exciting Winter Garden Returns To Habtoor Palace Dubai On Nov 1 (socialkandura.com)
To facilitate passenger movement between terminals, the airport operator has also introduced inter-terminal shuttle buses for added convenience.
The opening of Terminal A represents a major milestone in Abu Dhabi Airport's ongoing efforts to enhance its services and accommodate the growing number of travelers passing through the airport. This expansion aims to provide a more efficient and comfortable experience for passengers and further establish Abu Dhabi Airport as a key transportation hub in the region.
Advertisement