Tons of beautiful properties are opening in Dubai in the coming years, and to add one more to the list, UAE's leading developer and the master behind Palm Jumeirah, Nakheel, has announced one more project on Dubai Islands. Nakheel will be launching Rixos Dubai Islands, Hotel and Residences. It is a waterfront development and offers a resort lifestyle in Dubai Islands. Read on to know more.
Also Read: Dubai's Wild Wadi Waterpark Reopens With New Packages
Rixos On Dubai Islands Will Offer Private Beach Access
Rixos Dubai will be located on Dubai Islands and provide residents and visitors with a curated and relaxed setting. It will be the first luxury hotel and residential project on Dubai Islands and let users enjoy the same amenities available across Rixos resorts globally.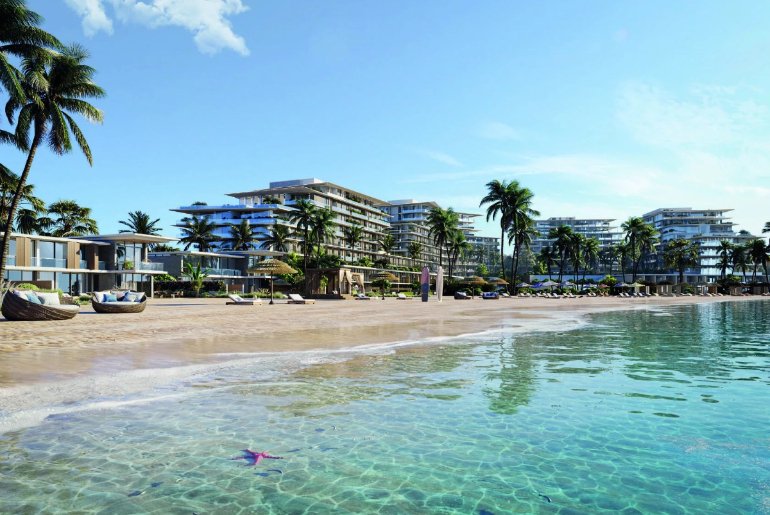 Visitors and residents living at Rixos Dubai Islands will have direct access to a 700-metre private beach. Besides, the Rixos residences will feature one, two and three-bedroom apartments, four-bedroom duplexes with private pools, beach houses with gardens and terraces, and ten luxury villas. To take luxury to a new level, the three-bedroom apartments will offer up to 450 square metres of space, while the villas will offer 590 square metres with private pools.
Advertisement

It will also offer popular cafes and restaurants and varied entertainment options along with spa, fitness centres and pools that are usually available in Rixos properties globally. Furthermore, the development will offer a distinctive living experience with lavish residences, exclusive amenities, and breathtaking views of the Arabian Gulf.
Also Read: Etihad Airways Named One Of The Most Punctual Airlines In Middle East
This development will support the Dubai 2040 urban master plan aims to increase the number of hotels in the emirate while creating vibrant communities. In terms of Dubai Islands, they are located within 20 minutes from Downtown Dubai and as per the 2040 plan, other than Rixos, you can expect more than 80 resorts and hotels on the island soon.
We don't know when the Rixos hotel and residences on Dubai Islands will open, but for now, we will get a first glimpse of it at Nakheel's popup at Harrods on July 29, so stay tuned for all the deets.
Advertisement