If you love shoes and buying a new pair of sneakers is therapeutic to you, then we have an offer that you cannot say no to! Yes! You can now win a fresh pair of Nike Dunks for free! Are you wondering how? All you have to do is partake in a competition organised by Burro Blanco and Jarritos. These iconic brands have joined forces to offer you highly sought-after Nike X Jarritos SB Dunks for free. Read on how you can make these dunks yours.
Also Read: Dubai To Sharjah Ferry To Start From August 4th, Here's Everything To Know
The winner For These SB Dunks Will Be Announced On July 2nd
To win these Nike X Jarritos SB Dunks, between July 23-31st, participate in a raffle draw for the highly sought-after SB Dunks- a limited-edition sneaker that has captured the attention of sneakerheads globally. Inspired by the iconic Jarritos soda bottles and their signature logo, the Nike X Jarritos SB Dunks feature a captivating colour scheme and intricate design elements. The 'Phantom' colourway showcases a premium white leather upper with hemp overlays, adding texture and depth to the sneaker's aesthetic.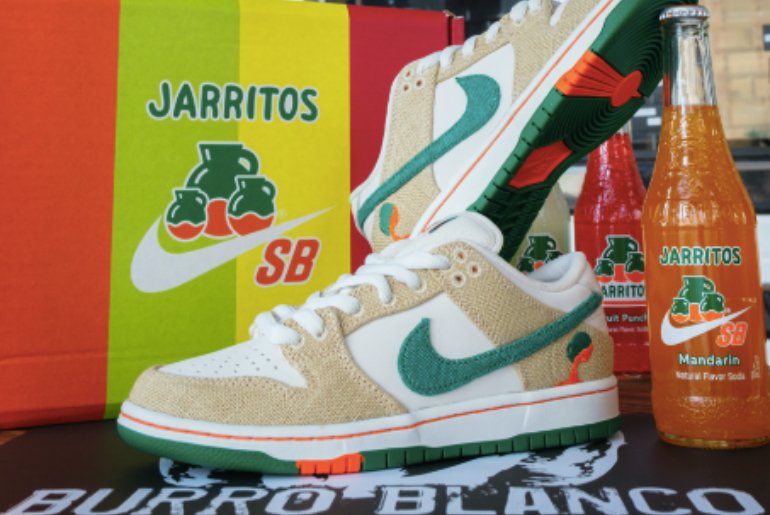 The collaboration boasts co-branding on the tongue label, as well as additional Jarritos branding on the back tab and sides of the heel. So if you are excited and cannot wait to make these yours, all you have to do is- indulge in Burro Blanco's Jarritos Bundle, priced at AED 70. The popular bundle includes a choice between a burrito, bowl, or Trio Tacos, accompanied by chips and salsa of choice and a refreshing Jarritos soda. With every bundle purchased, you receive an entry ticket for the raffle, take part, and who knows, you might be the lucky one.
Advertisement

The raffle will consist of three tiers of winners and is open to dine-in and pick-up orders only at all Burro Blanco locations- including Khalidiya, Masdar, Business Bay, and Motor City between 23rd and 31st July.
Also Read: Nakheel Announces Rixos Hotel And Residences On Dubai Islands
The first winner will win the highly coveted Nike X Jarritos SB Dunks sneakers along with a limited edition Nike X Jarritos bottle, whereas- the other two runner-ups will win either a box of limited edition collectable bottles by Nike x Jarritos and an AED 250 voucher or an AED 500 voucher to keep indulging at Burro Blanco.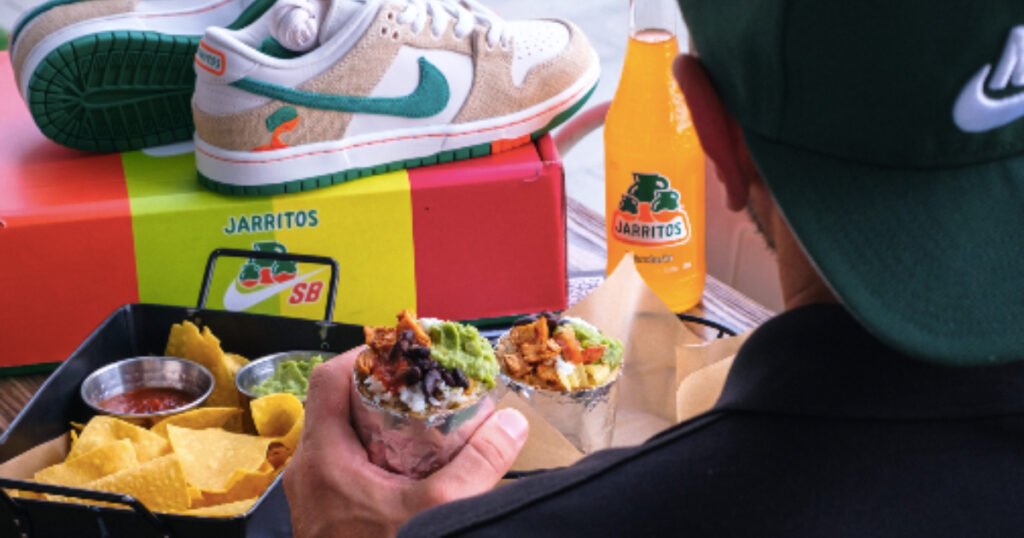 So what are you waiting for? Hurry, participate now! The winners will be announced on August 2nd.
Advertisement