Dubai is known for its art scene, and if you are a fan of digital art, the emirate will soon offer something new and fresh. The world-renowned digital media design company- d'strict, is all set to rule the art world in Dubai with Arte Museum. Arte Museum is an immersive art space and is set to open in Dubai Mall soon. The experience will be the first in the MENA region and is expected to open its door this year. Read on for all the deets.
Also Read: You Can Now Paddleboard With Dolphins At Dubai's Aquaventure
Arte Museum Will Open At Dubai Mall, Level 2, Dubai
Launched in 2020, Arte Museum is creating magic across several major cities by establishing itself as a popular exhibition with a cumulative total of five million visitors. It is a recipient of global awards like the iF Design Award. The immersive art exhibit space is presented by d'strict, acclaimed for creating the public media art 'WAVE' at COEX in Korea.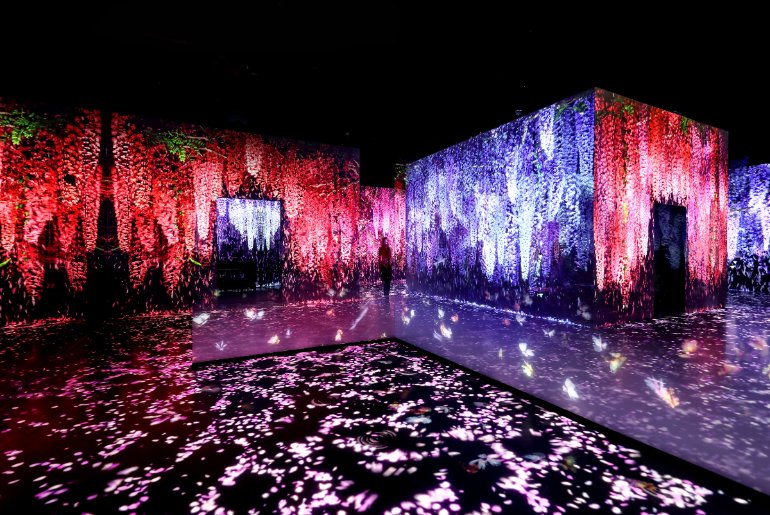 When it comes to their exhibits, usually at Arte Museum, the central theme is 'ETERNAL NATURE', reinterpreting various elements and spaces in nature as immersive media art. And with its Dubai exhibit, we can expect something similar. In terms of opening dates, their Instagram page has just given us a teaser, and no exact dates are out. However, they have mentioned that it will be opening this year at Dubai Mall, Level 2, Dubai.
Also Read: Play Arcade Games For AED1 Every Monday At Dubai Bowling Centre
Advertisement

Arte Museum presents a reinterpretation of nature's eternal vitality beyond time and space in media art through digital media technology. And with the work it has showcased in Seoul and other places, we are sure this one is going to be visually stunning.
If you are into Art, you must know that ART Dubai dates for 2024 are also out. Art Dubai is an international art fair for the Middle East and Global South and takes place usually in March. It attracts collectors, art lovers and artists globally. In fact, Art Dubai 2023 was the most critically and commercially successful fair to date and delivered a total of 142.9M AED in direct economic impact to the city of Dubai, according to a newly released Economic Impact Study by leading independent market research consultancy IPSOS. And now, the dates for 2024 are out. Art Dubai 2024 takes place in Madinat Jumeirah between March 1st and March 3rd (with preview days on 28 and 29 February).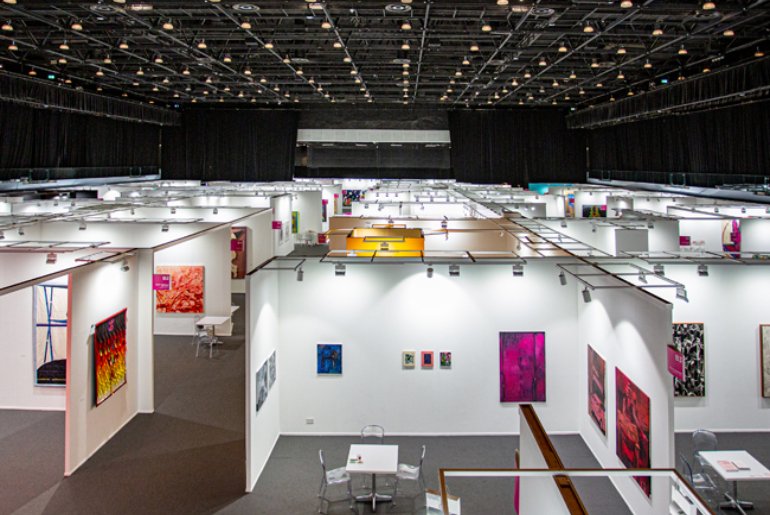 The 2024 Edition Will Have Four Sections & Registrations Have Already Begun
The 2023 edition of Art Dubai featured over 130 contemporary and modern exhibitors from more than 40 countries and was the most successful exhibit to date. And the applications for the 2024 edition have begun. Head to Art Dubai's website and register under the category best suited for you. Submissions are welcome from commercial galleries operating on the primary market across four sections of the fair: Art Dubai Contemporary, Art Dubai Modern, Bawwaba, and Art Dubai Digital. The final deadline for applications is 15 September 2023.
In its 17th edition, Art Dubai 2024 will feature four sections- Art Dubai Contemporary, Art Dubai Modern, Bawwaba and Art Dubai Digital. In terms of other details, we are yet to receive more details about the exhibit; stay tuned; watch this space for all the upcoming deets.
Advertisement