November is packed with exciting events in the UAE that you won't want to miss. From coffee competitions to thrilling Supercross races, Diwali bash, sweet deals, and free cake giveaways, there's something for everyone. Here's a list of what's happening in November.
Explore Exciting November Events
1. Lavazza Barista Challenge: Brewing Excellence
The Lavazza Barista Challenge returns for its second edition in the heart of Dubai at the Grosvenor House. This prestigious competition brings together the UAE's finest baristas, both seasoned professionals and newcomers, to showcase their coffee-making artistry. The competition's highlight is the Barista Signature segment, where top baristas present their unique coffee creations.
The stakes are high as the winner earns a spot in the Lavazza International Championship in Turin, Italy, in 2024. Not only will they represent the UAE on the global stage, but they'll also receive an all-expenses-covered trip to Italy, professional training, and cash prizes.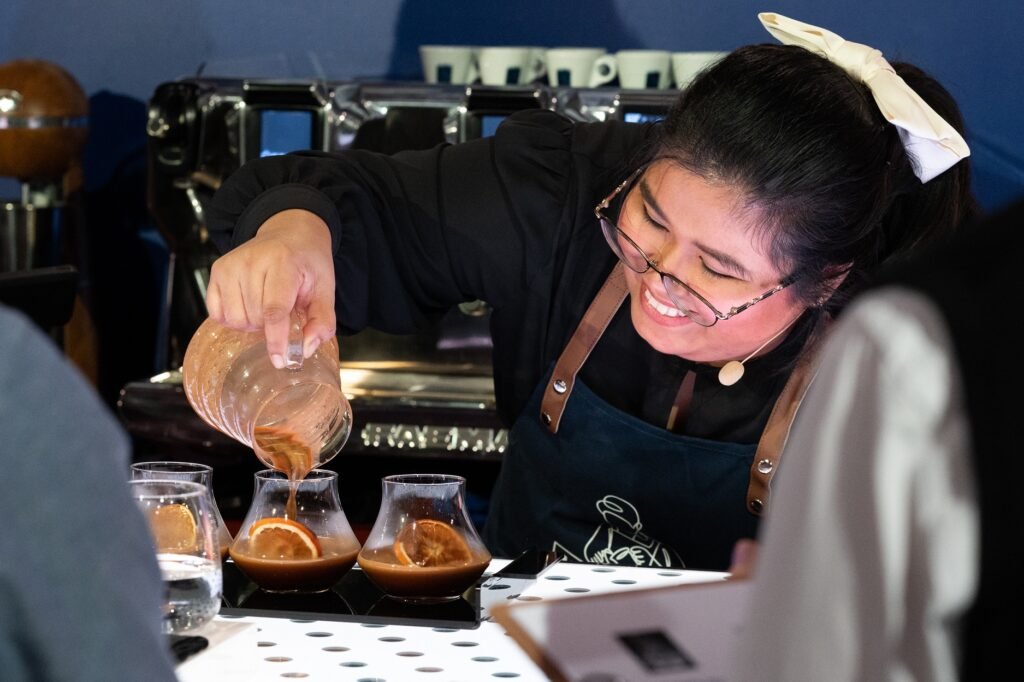 Also read: Christmas Decor: 6 Places For Successful Shopping In Dubai (socialkandura.com)
In 2022, the Lavazza Barista Challenge celebrated an all-female podium at the local level, setting a new standard for coffee excellence. This year's competition promises to continue celebrating innovation, creativity, and excellence in coffee-making.
2. OliOli's 6 Years of Joyful Discovery
OliOli®, Dubai's destination for joyful play and family fun, is celebrating its sixth anniversary. Since its inception, OliOli® has dedicated itself to igniting curiosity and fostering an environment for children to explore and grow. To mark this milestone, OliOli® offers various exciting offers for families throughout November, including discounted online tickets and multi-visit passes.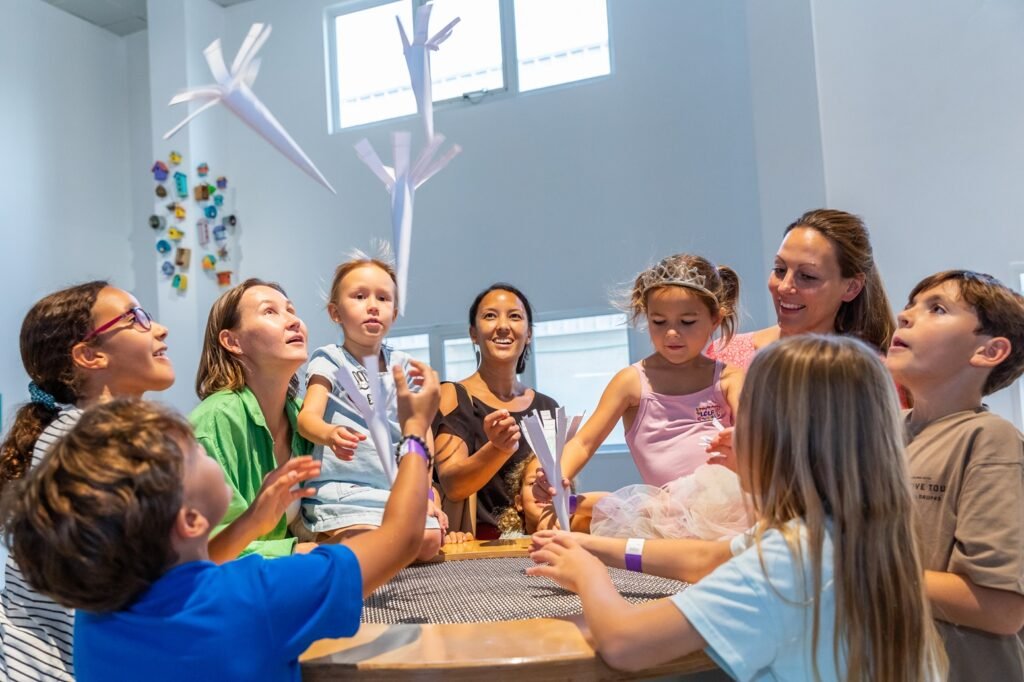 3. World Supercross Abu Dhabi Grand Prix at Etihad Arena
Etihad Arena is set to transform into a supercross dirt track for the FIM World Supercross Abu Dhabi Grand Prix. This thrilling event features 40 of the world's best supercross riders, making their way to the UAE for the first time. The track will challenge riders with high speeds, big jumps, and tight turns, promising an adrenaline-packed show for fans.
The unique track design includes a dual row start gate, rhythm sections, a triple jump, whoops, and an outside section, ensuring extreme action. Don't miss this edge-of-your-seat event, with tickets starting at just 110 AED for the day.
Also read: 1762 Celebrates Dubai Fitness Challenge: Enjoy Free Coffee As You Step Up, Know How!
4. Keventers' Sweet Deal
Keventers, the original milkshake brand, is opening its 8th outlet and second food truck in City Walk. To celebrate, Keventers is offering ice cream for only AED 1 on Sunday, November 5th, for the first 150 customers. With a wide range of classic and modern flavors, there's something for everyone to enjoy.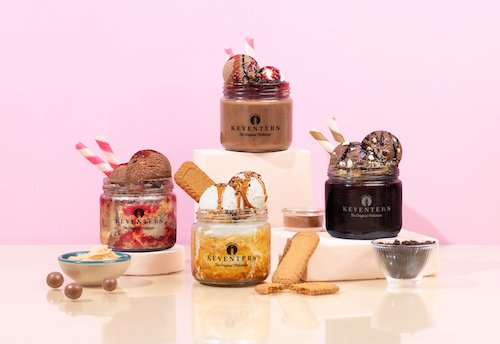 5. Mister Baker's 27th Outlet Opening
Mister Baker is celebrating the opening of its 27th outlet in Muweillah, Sharjah. To sweeten the deal, they're giving away 1000 free cakes of their newly introduced Amber Cake, known for its almond sponge and Belgian Amber Chocolate flavor. To win a free cake, visit the new outlet and spin the digital wheel of fortune. It's a chance to indulge in the joy of cake and sweetness.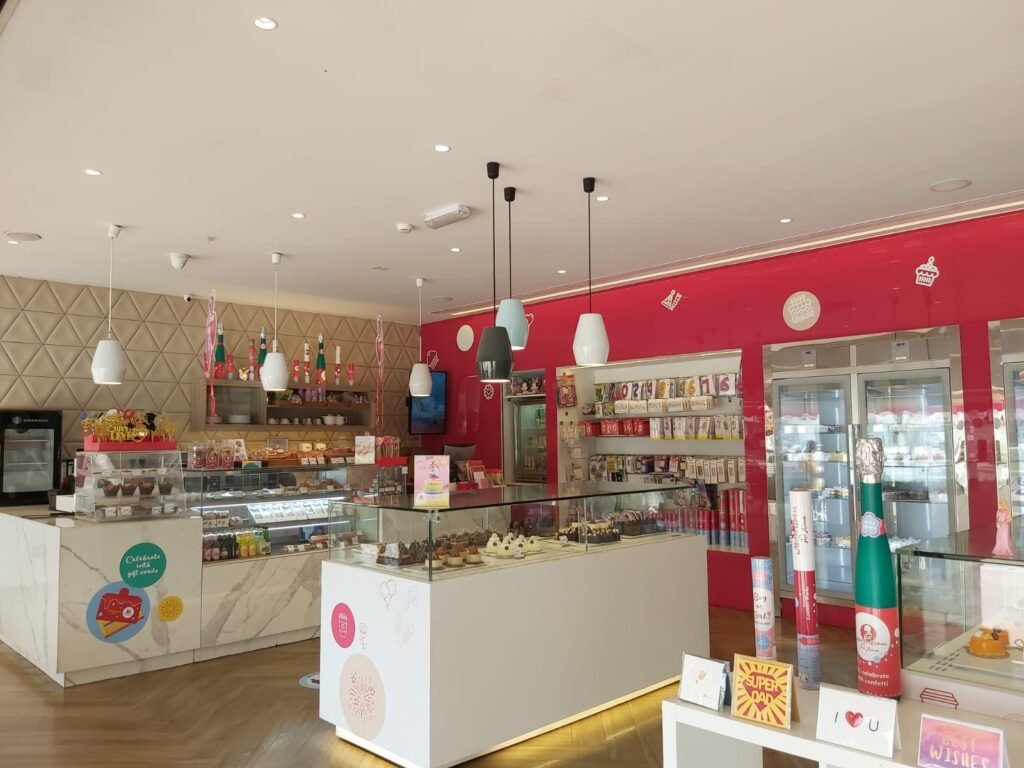 Also read: UAE's 10 Delectable Ways To Celebrate World Vegan Day!
6. 15th Anniversary Celebration at The Souk at Qaryat Al Beri
The Souk at Qaryat Al Beri is celebrating 15 years with a day of wonder and magic, absolutely FREE for all. On November 4th, from 3 pm to 11 pm, enjoy captivating acts by a master illusionist, a roaming magician, musical performances, live art, glitter face painting, a pixel light show, and a DJ.
This celebration is designed for all ages and includes restaurant exploration with canal views, as well as giveaways, vouchers and lavish stays at sister hotels. Join the capital city's festivities and be a part of this anniversary celebration.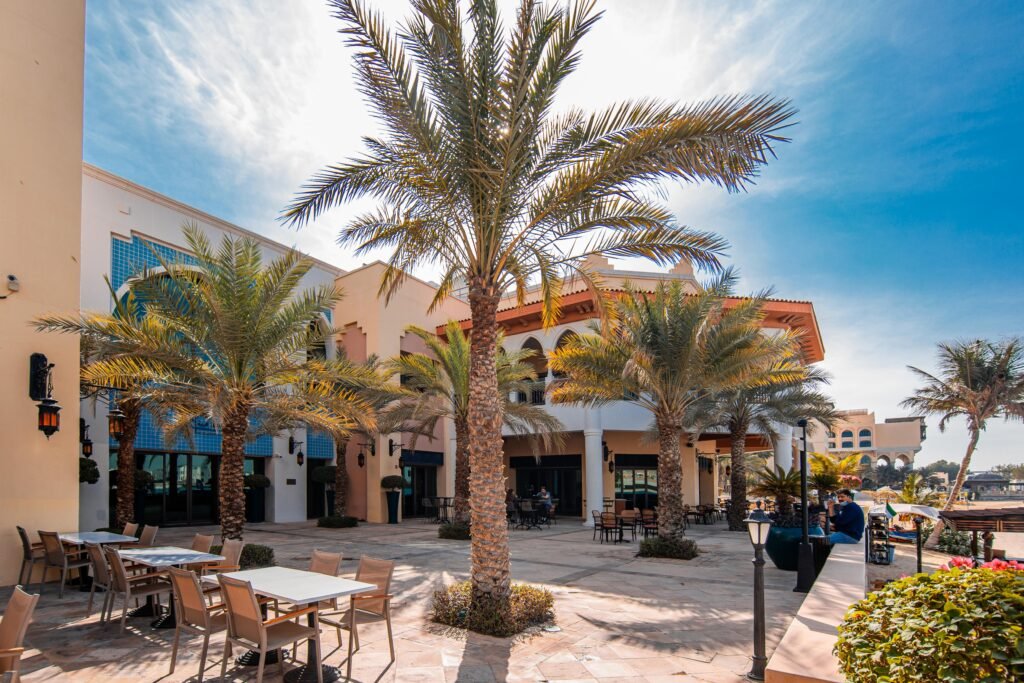 For more details and updates, visit Souk at Qaryat Al Beri's Instagram or contact info@soukqaryatalberi.com or call 02 558 1670.
Address: The Souk at Qaryat Al Beri, Rabdan, Abu Dhabi, UAE (P.O. Box 95159)
7. Exciting Lineup of Artists at BAZAAR Dubai
BAZAAR Dubai is your destination for sensational entertainment with a lineup of top artists. Get ready for captivating performances, starting with Lebanese Pop Star Ramy Ayash on November 3rd, followed by the electrifying Maher Jah on November 4th. On November 11th, music legend Fares Karam will grace the stage, and the renowned Iraqi singer Saif Nabeel will be performing on November 18th and will add his enchantment to the evening.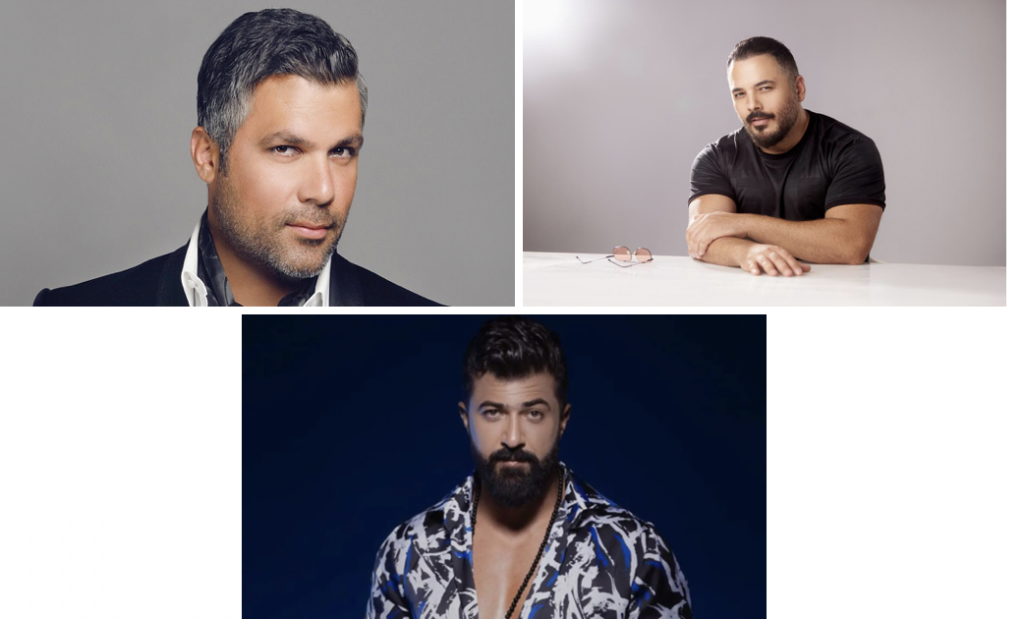 Don't miss these unforgettable performances at BAZAAR Dubai, located in Meydan Grandstand, Nad Al Sheba, from Tuesday to Sunday, from 9 pm to 4 am. For reservations and inquiries, call (0)50 998 3873. Stay updated on Instagram @bazaardxbclub.
8. Cinema Akil's Hong Kong Film Festival
Cinema Akil is set to host the Hong Kong Film Festival from November 10th to 16th, 2023. The festival will showcase a mix of Hong Kong's latest films and timeless classics across various genres. Some films will feature Q&A sessions with the actors, including actress Ng Wing Sze. Presented by the Asian Film Awards Academy (AFAA) and Cinema Akil, with the support of Create Hong Kong and the Hong Kong Economic and Trade Office in Dubai. Don't miss this cinematic experience!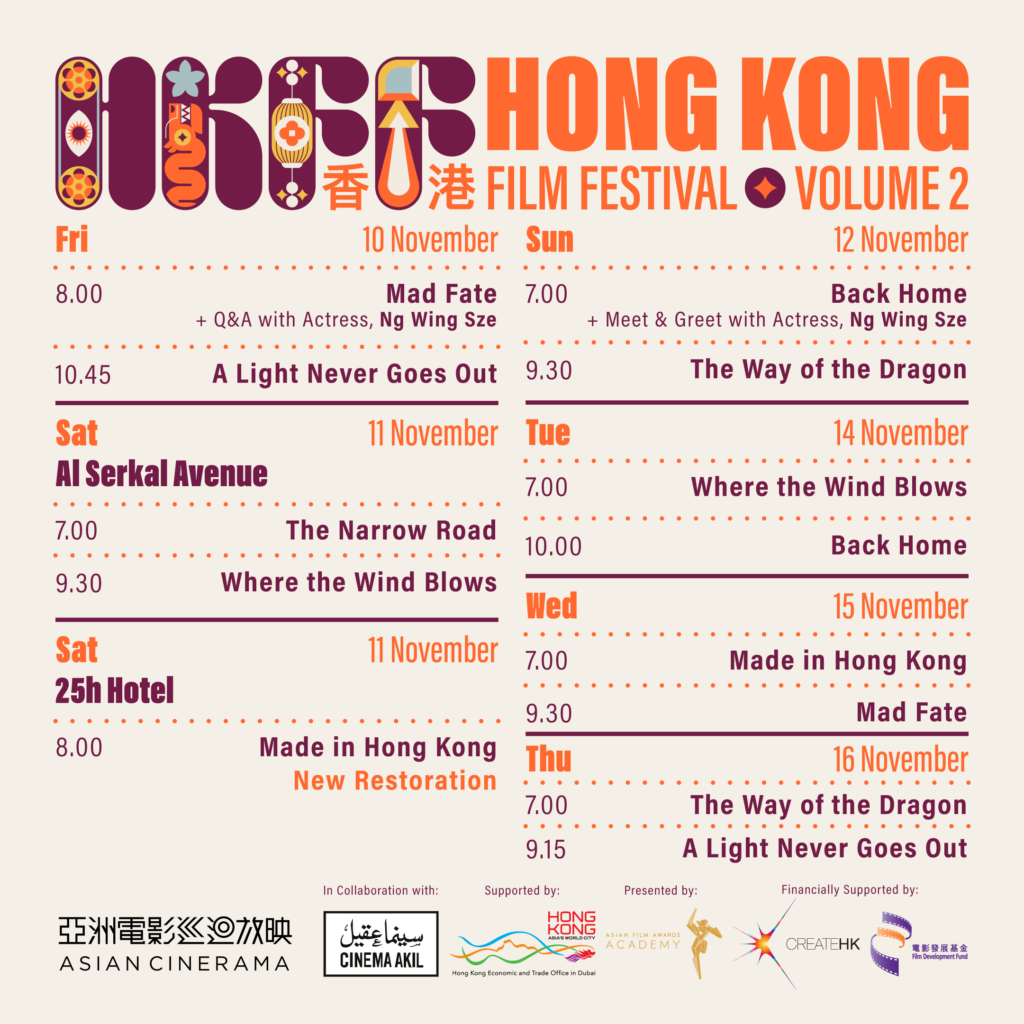 For more information and reservations, visit www.cinemaakil.com.
9. Global Village's Mini World Delights: Iconic Landmarks, Culinary Feasts, and Mini Golf Fun
Discover the wonders of Mini World at Global Village's Season 28—an immersive cultural oasis featuring 25 miniature replicas of global landmarks. Indulge in authentic cuisines from each monument's origin at the 30 food outlets, unwind in the dedicated picnic area, and enjoy a lively atmosphere at the new Wonder Stage.
Mini Golf adds a fun twist with an 18-hole course spanning 3,300 square meters. Stay tuned for the upcoming Neon Galaxy adventure park, promising thrilling experiences for kids aged seven and above. Global Village welcomes visitors until April 28, 2024. Follow their social media for the latest updates.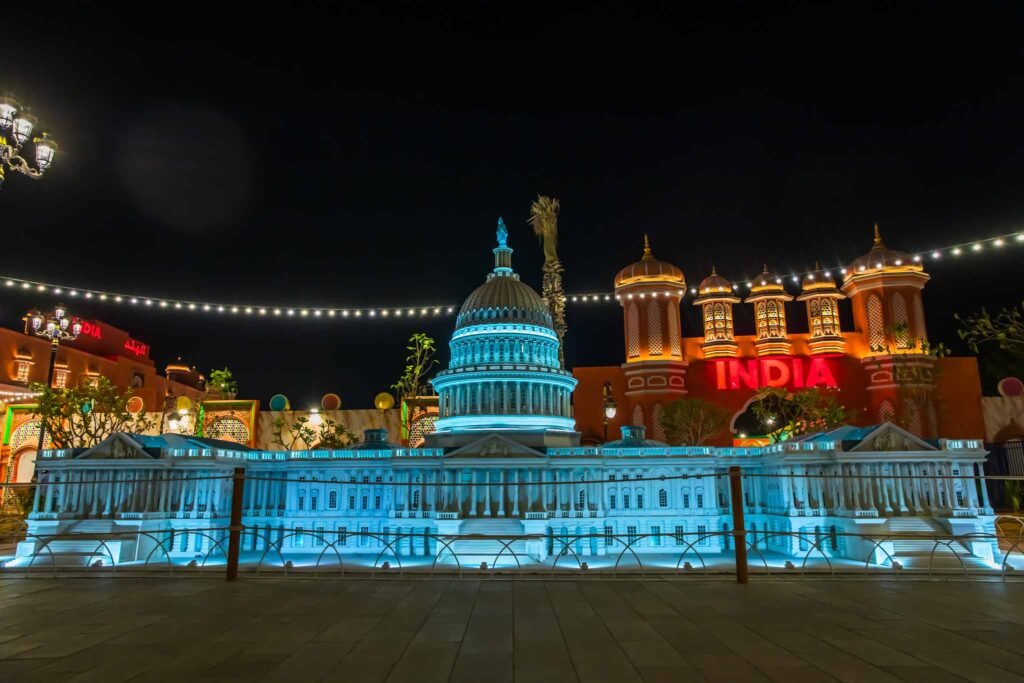 10. Omani National Day Splash: Wild Wadi Waterpark™ Offers 30% Off on Day Passes
In celebration of Oman's National Day on November 18, 2023, Wild Wadi Waterpark™ extends an exclusive 30% discount* on day passes for Oman residents until the festive day. Dive into the excitement with 30 rides and attractions, including the Jumeirah Sceirah and Breaker's Bay wave pool.
Advertisement

For foodies, an All-You-Can-Eat offer* awaits, featuring a diverse menu with salads, burgers, wraps, pizzas, and special treats for kids from 10 AM to 4:30 PM. Make it an exclusive experience with VIP Wadi Cabanas offering private seating, table service, sun loungers, complimentary towels, chilled drinks, fruits, and fast pass access.
Oman residents can conveniently book online and verify residency through passport details. The All-You-Can-Eat offer is available at the main gate for AED 85 for adults and AED 70 for children.
For a day of water-filled festivities and treats, seize this exclusive offer at Wild Wadi Waterpark™. Visit www.wildwadiwaterpark.com for more details.
11. Dino Mania Returns to Dubai Parks™ and Resorts!
'Dino Mania' is back at Dubai Parks™ and Resorts from November 16th. Enjoy the 15-minute interactive dinosaur show every Thursday to Sunday at 9:00 PM in RIVERLAND™ Dubai, featuring lifelike animatronics. Capture the moment with interactive encounters and win prizes for the best 'fearless photo.' Annual Pass holders get exclusive access.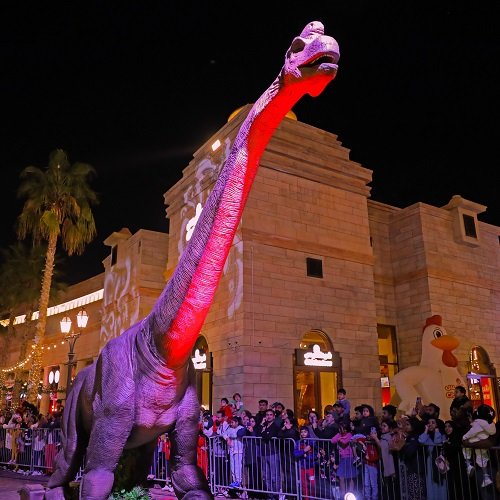 Explore diverse cuisines at RIVERLAND™ Dubai's restaurants and food trucks. Don't miss additional attractions like Neon Galaxy and JumpX, the world's largest inflatable park, with a GUINNESS WORLD RECORDS™ title. Experience cultural significance with the world's largest illuminated camel.
'Dino Mania' is just one of the many family-friendly experiences at Dubai Parks™ and Resorts. Plan your visit for endless family fun!
Details: www.dubaiparksandresorts.com/en/dinomania | 800-AMAZING (2629464).
12. Lapita, Dubai Parks™ and Resorts Smurf-tastic Lu'WOW Weekender:
Embark on a Smurf-tasting adventure at Lapita, Dubai Parks™ and Resorts, from November 24th to 26th, celebrating the Smurfs' 65th Anniversary. This themed staycation offers an immersive experience with a resort-wide scavenger hunt, themed brunches, live entertainment, interactive games, and competitions. The package includes breakfast, a themed brunch, and a chance to explore MOTIONGATE™ Dubai, LEGOLAND® Dubai, or LEGOLAND® Waterpark Dubai. A perfect family getaway filled with fun and excitement.
13. Roxy Cinemas Introduces Inaugural Wellness Morning at Dubai Hills Mall
Roxy Cinemas partners with wellness event specialist Core Direction to present the inaugural 'Roxy Cinemas Wellness Morning' on November 18th, 2023, at Dubai Hills Mall from 8:00 AM to 12:00 PM. The event combines entertainment with holistic well-being, featuring a Hatha Yoga session, a 'One Breath at a Time' Breathwork Masterclass, a wholesome breakfast, and a soothing sound healing session. Open to those aged 12 and above, tickets are priced at AED 349 and can be booked on the official website.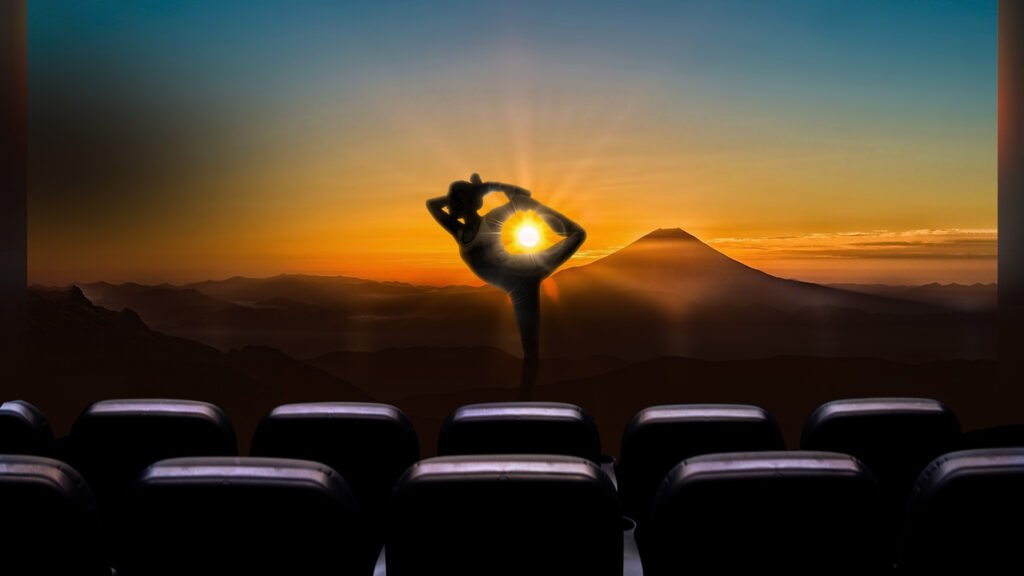 14. Savor Culinary Excellence: Chef Sandeep Ail's Exclusive Chef's Table Menu at Punjab Grill
Embark on a gastronomic journey with award-winning Chef Sandeep Ail's 5-course culinary extravaganza at Punjab Grill. Available from November 1 to November 30, indulge in a fusion of traditional Indian dishes with a contemporary twist. Priced at AED 350 per person, the menu includes vegetarian delights like stuffed shishito peppers and truffle oil hummus and non-vegetarian treats like tawa scallops and mint lamb chops.
Conclude your culinary adventure with decadent desserts like chocolate bars and raspberry ice cream. This exclusive experience, in partnership with the DTC culinary initiative, awaits food enthusiasts in Abu Dhabi and Dubai.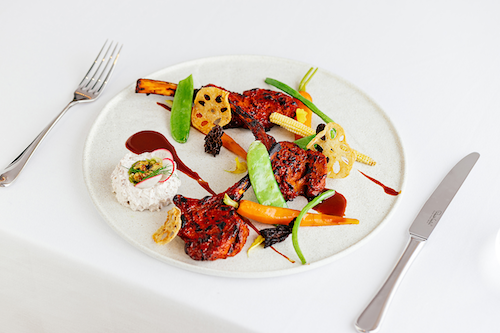 For reservations and further details, visit Punjab Grill's Website or contact +971 2 449 9839 (Abu Dhabi) and +971 50 194 1107 (Dubai). Don't miss the chance to savor Chef Sandeep Ail's creations this November.
15. Sausage Saloon's 26th Birthday Bash: Free Hotdogs at DFC Mall!
Celebrate Sausage Saloon's 26th year in style! From Nov 20th to 26th, visit DFC Mall and enjoy daily giveaways of 26 free hotdogs, courtesy of the iconic hotdog haven's mascot, Frank. Join the festivities at Sausage Saloon, located in DFC Mall's Food Court, open every day from 11 AM to 11 PM. Don't miss out on this flavorful birthday treat!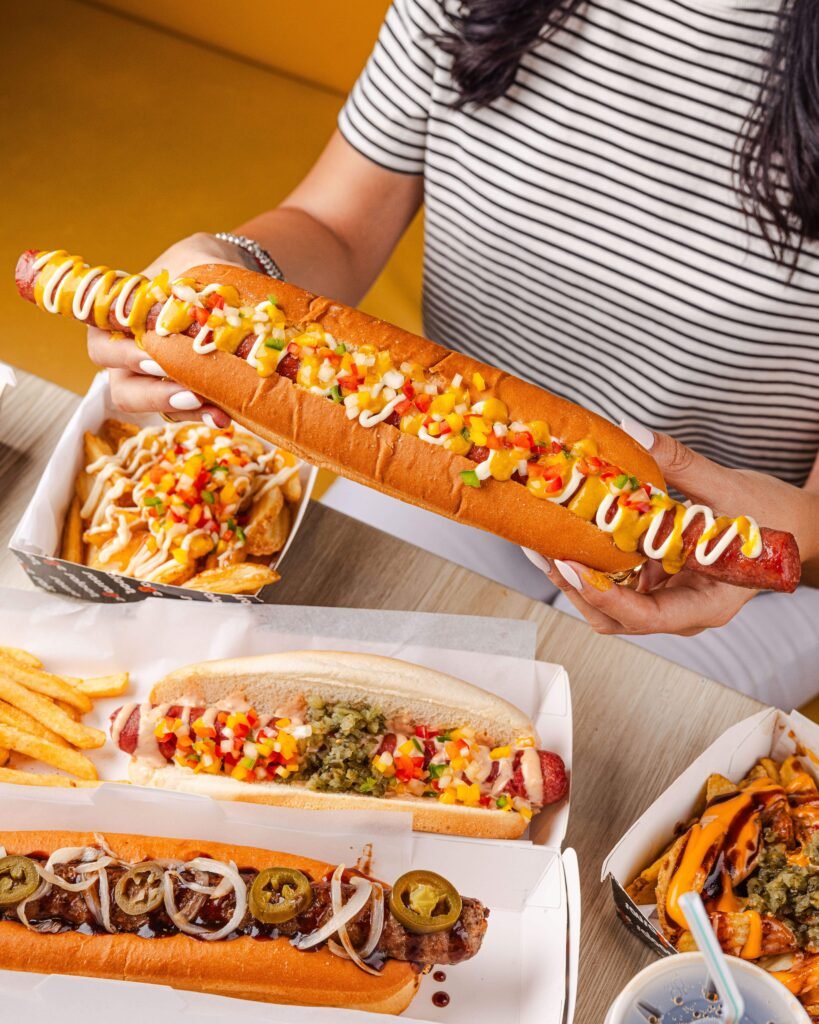 Location: Dubai Festival City, Food Court
Opening Hours: 11 AM to 11 PM
Price: Starts from 20 AED
16. Roxy Cinemas Presents: ICC Men's Cricket World Cup 2023 Finals Live Screening!
Join Roxy Cinemas for the live screening of the ICC Men's Cricket World Cup 2023 finals at Roxy XTREME, the largest cinema screen in the Middle East North Africa (423 sq. meters).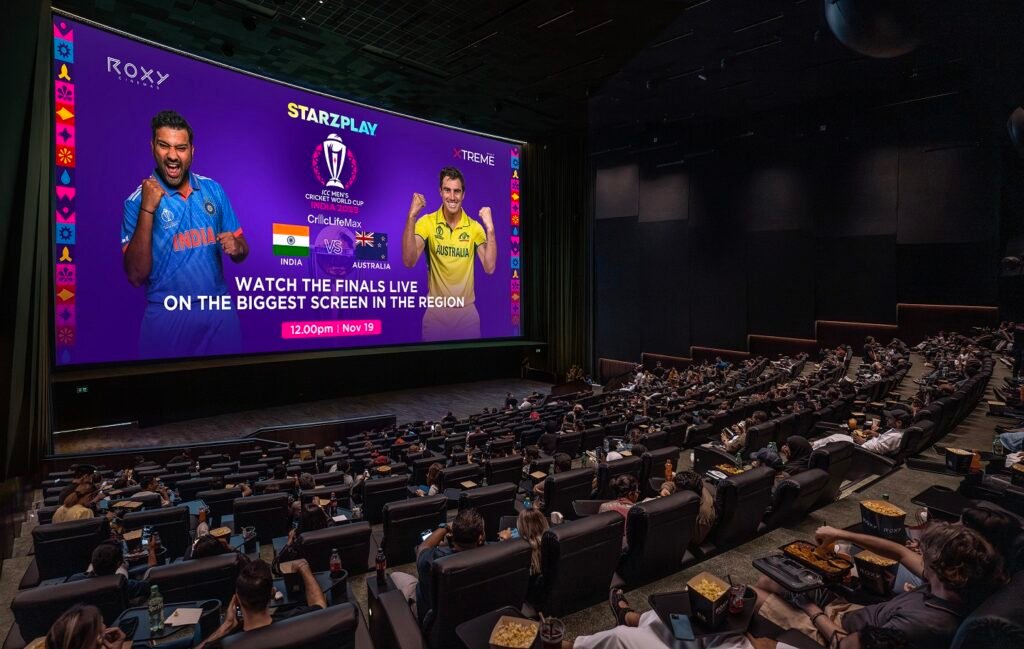 Details:
When: Nov 19, 12:30 PM to 9:00 PM
Snacks: Enjoy karak chai, samosas, masala fries, and classic cinema treats.
Tickets: Regular admission at AED 120, or elevate your experience in the exclusive Director's Box at AED 290 per person.
Book your tickets now at Roxy Cinemas or visit the concessions counter. Experience the cricket fever at its best!
Link to Roxy Cinemas | Contact: Concessions Counter.
17. Wellx & Inspire Yoga: Elevating Wellness at Dubai Fitness Challenge"
Dubai, Oct 2023 – Wellx, UAE's top health-tech platform, joins forces with Inspire Yoga for Dubai Fitness Challenge 2023. The app, acclaimed as the Best Digital Health Supporting App, introduces a comprehensive program focusing on holistic well-being.
Details:
Wellx, awarded Best Digital Health Supporting App 2023.
Users collectively walked 128 million steps, showing remarkable motivation.
58% reported higher success in health goals with Wellx's behavioral science.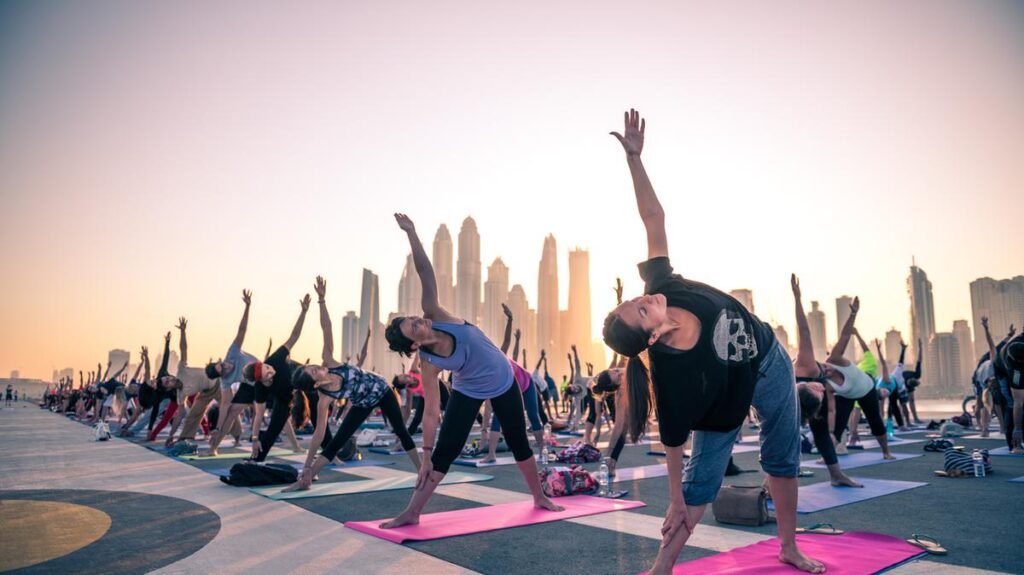 Weekly Events:
Fuel (Nov 4): "Yoga Under the Gate" by Coach Neha Duseja – Mindful movements for vitality.
Sleep (Nov 11): "Parent and Child Yoga" by Natalia Fata – Promoting family bonds and healthy sleep habits.
Move (Nov 18): "Zumba Fitness Class" by Danny Bartlett – Dynamic fitness for an enjoyable wellness journey.
Relax (Nov 25): "Dog Yoga with Their Hooman" by Hilke Meyer-Reumann – Guided meditation and relaxation with furry friends.
Join these events to boost daily steps and embrace well-being. Visit Wellx and Inspire Yoga for details.
Wellx | Inspire Yoga | Contact: Wellx Support, Inspire Yoga Support.
November is shaping up to be a month filled with diverse and exciting events in the UAE. Whether you're a coffee enthusiast, a sports fan, a family looking for fun, a Diwali celebration, or someone with a sweet tooth, there's something for everyone to enjoy. Don't miss out on these fantastic opportunities in the Emirates this November.
Advertisement