Dubai, October 25, 2023 – FIVE Hotels & Resorts, renowned for their vibrant day-to-night party hotspots in Palm Jumeirah and JVC, is about to introduce an even more luxurious addition to its portfolio – FIVE LUXE. Initially scheduled to open by the end of 2023, FIVE LUXE's grand debut has been slightly delayed, and now eager travelers can anticipate its opening in Q1 2024.
Situated on the coveted JBR beachfront, nestled between the iconic Ritz-Carlton Dubai and Rixos Premium JBR, this swanky five-star resort promises to redefine the beachfront experience in Dubai.
Discover Unmatched Luxury at FIVE LUXE in Dubai
Here are six reasons to get excited about the impending arrival of FIVE LUXE:
1. An Exquisite Collection of Rooms and Suites FIVE LUXE will offer a total of 222 luxury rooms and suites, along with 277 opulent residences. Guests can indulge in seriously plush suites, including the Writer Suite, Musician Suite, and the regal Royal Suite. For those seeking a more private retreat, there will be a selection of beach villas, possibly featuring private pools.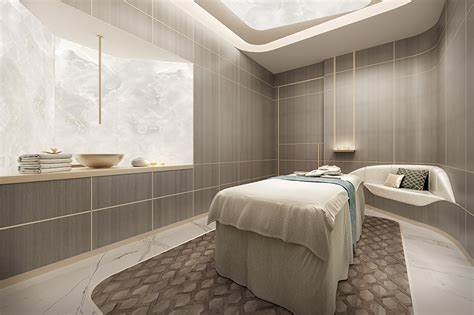 Also read: UAE Residents And Businesses Rejoice: Akeed System To Eliminate The Need For Emirates ID Scanners Soon
2. A Stunning New Residential Tower Adding to the allure of FIVE LUXE is SENSORIA, a new tower housing ultra-luxe residences. With a minimalistic and modern design, these chic addresses will undoubtedly be some of the most enviable on the JBR beachfront. Each residence will offer terraces with private pools, many of which boast breathtaking ocean views.
3. Plenty of Places to Make a Splash The heart of the action at FIVE LUXE lies at the Social Pool, where guests can soak up the sun and enjoy the electric atmosphere with regular DJ sets and weekly parties. The resort will also feature a brand-new beach club, providing guests with the opportunity to alternate between the Arabian Gulf and the sandy shores while relishing live entertainment and refreshing drinks. If you seek a more serene experience, there's an indoor pool and a fun-filled kids' pool.
Advertisement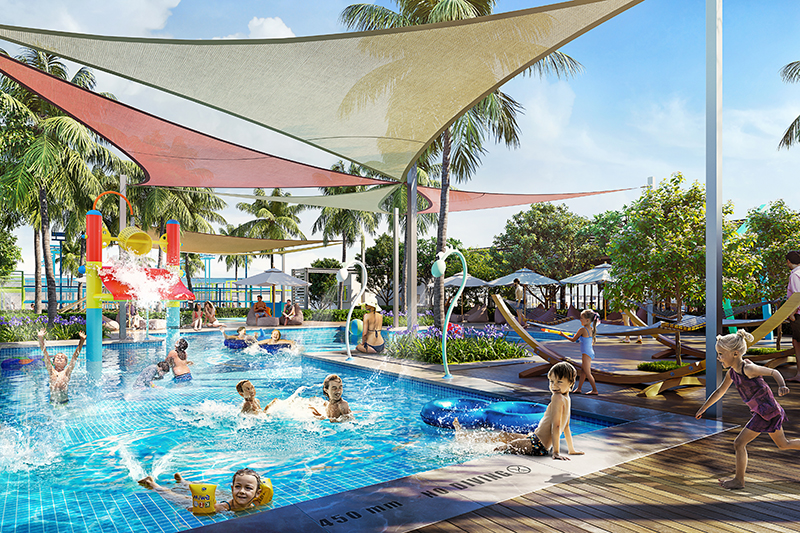 Also read: Armenia Eases Visa Rules For UAE Tourists, Promoting Cultural Exchange And Tourism
4. Stay Active Embracing the current paddle tennis trend, FIVE LUXE has introduced state-of-the-art paddle tennis courts. Here, guests can practice their swing or take lessons to perfect their skills. Complementing the outdoor sports, a 7,000-square-foot gym beckons fitness enthusiasts, offering sweeping sea views as a backdrop to invigorating workouts.
5. A Focus on Wellbeing The ReFIVE Spa at FIVE LUXE has received a rejuvenating makeover. It now includes an indoor pool, making it the perfect place for blissful relaxation. Pampering treatment rooms are designed with a contemporary, minimalist approach, where guests can indulge in massages, facials, and innovative wellness treatments.
6. Unforgettable Dining and Nightlife FIVE LUXE ensures a culinary journey like no other, with seven restaurants and nightlife venues that are bound to astound guests. While the social pool and vibrant beach club are FIVE signatures, the property is set to introduce the first Middle Eastern outpost of Ibiza's sizzling cabaret hotspot, Lío, located on a futuristic-looking pier.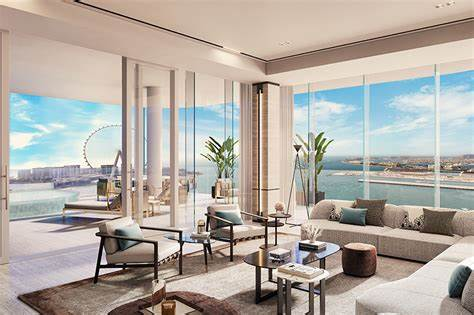 Also read: Moscow Woos Middle Eastern Tourists With Unparalleled Enhanced Access (socialkandura.com)
FIVE LUXE, located in JBR, just off Dubai Marina, is poised to open its doors in Q1 2024. For more information and updates, please visit FIVE LUXE's official website.
Don't miss the chance to be part of this extraordinary luxury experience on Dubai's beautiful beachfront. FIVE LUXE promises an unforgettable stay, combining opulence, entertainment, and relaxation in one breathtaking location.
Advertisement