Want to spend your Friday night doing something a little different? You want more than just a lovely meal or a nice brunch. Look no further; Shangri-La Dubai's unique dining experience- "Seven Paintings" will be unlike anything you have ever had. Every Friday night, Seven Paintings, an immersive, multi-sensory dining experience, offers visitors the chance to learn about the lives and times of some of the greatest artists in history. Each course is brought to life right before your eyes thanks to cutting-edge LED visuals, 3D graphics, and a little bit of illusion. Read on as we unravel the secrets behind this 3D dining experience!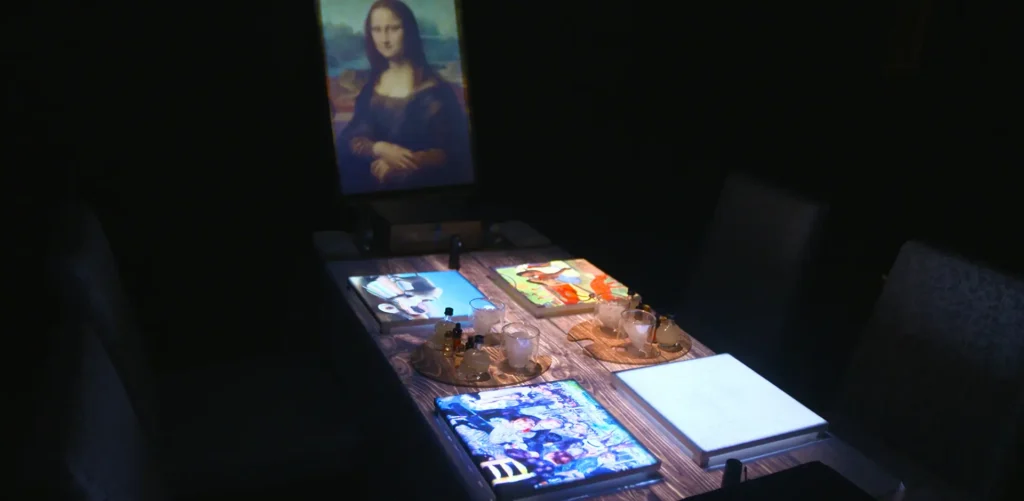 Expect story-telling ,theatrics, illusion & 3D Tech As you Enjoy A 7-Course Meal
Firstly, the restaurant merges both food theatrics, technology and multi media art in a 2-hour 7-course dinner. The trio: Leonardo DaVinci, Mona Lisa and chef Omar Sartawi will take you through the works of 7 of the great masters of art.
Seven different courses will be served to you over the course of a two-hour storytelling experience designed by executive chef Daniel Sheperd of Shangri-La Dubai and renowned food artist Omar Sartawi. With only 20 seats available, each guest is first seated in front of a blank canvas, but the table soon comes to life alongside jaw-dropping visuals that transport you on a journey with some of the greatest painters in history.
Advertisement

Setting the stage, the Mona Lisa and Leonardo Da Vinci engage in some playful argumentation right away. Then, not too long after, a little chef named Omar takes off for Vatican City, where guests can admire Michael Angelo's creation of the Sistine Chapel roof before devouring a tartlet of wild mushrooms.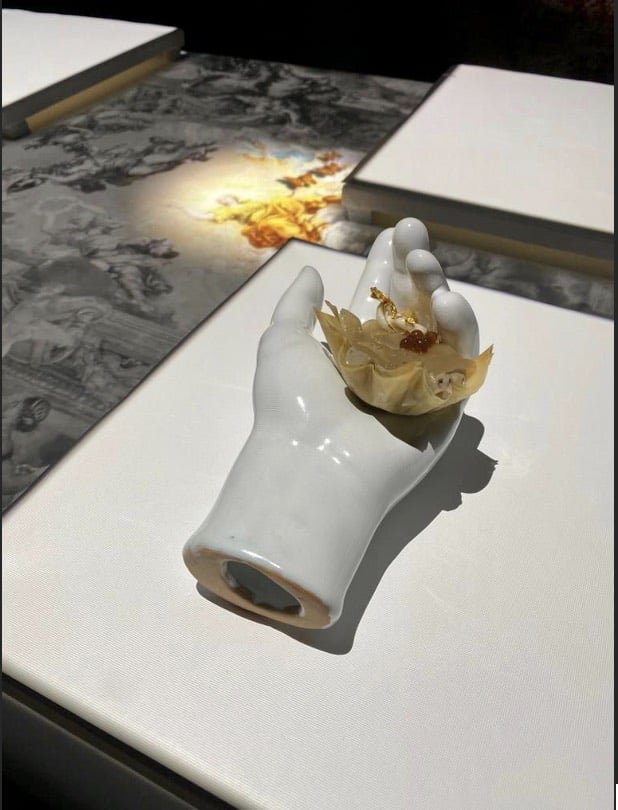 Each session offers the chance to not only observe but also take part in the creations of a particular artist. Eat a zesty ceviche with an edible Picasso before digging into a tender piece of beef served within an edible soup can, an homage to Andy Warhol's Campbell's Soup Cans. Spray paint your own Banksy before devouring a beef tartare.
The last course of the meal gives you the chance to express your artistic side by recreating Van Gough's Starry Night on a block of chocolate that you can take home as a memento of your night as a creative.
Details
Address: Seven Paintings, Shangri-La Dubai, Sheikh Zayed Road
Timings: 8pm to 10pm, Fridays
Cost: AED 450
Contact: (0)4 405 2703
Advertisement