Dubai is known for its varied culinary offerings and that does not stop with just the usual dishes. Odd food combos is a trend that's catching up and how! And, we've recently discovered a fancy new food combo at a newly opened restaurant in town. Aamara, in Voco Hotel serves Chaat Sundae. Read on to find out what this dish is all about, before you frown at the combo!
Who would've ever thought of bringing chaat and ice cream together? Well, this is not what you think it is. If you're thinking a good dollop of vanilla ice cream on a chaat, you'll have to re-think. Chaat Sundae is rich in Indian flavours, letting you have a little party in your mouth. Let's break down where the flavours come from!
The first layer has crispy paapdis, which is coated with fried spinach. This is then drizzled with a tangy chutney, which adds the much-needed zing to the dish. Then comes the star of the dish- yogurt ice cream. A good portion of ice cream sits on top, and is finished off with sev! Yes, you read that right. Sounds crazy, right? Well, you got to try this!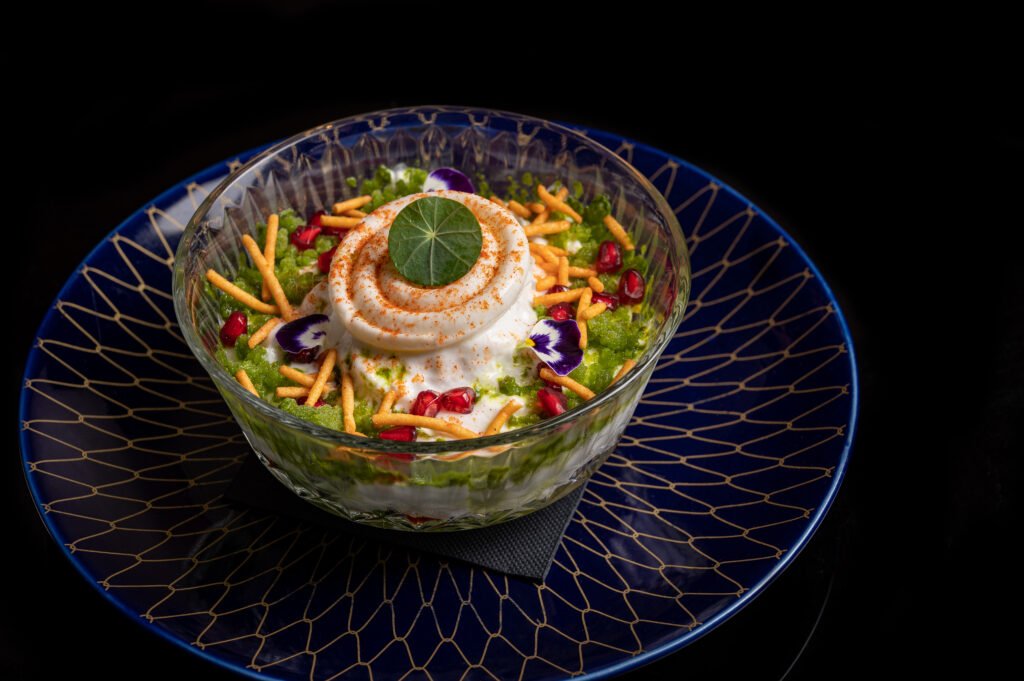 As for the restaurant, they serve host chef's tasting menu, lunch menu, a la carte, and beverage menu – so you've got a lot more to try when you visit.
Details
Address: Level 2, VOCO Hotel Sheikh Zayed Rd – Trade Centre, Dubai
Contact: +971 (0) 4308 0440
Advertisement