Indulge in a night of all things cosy and snug dates with an elaborate 9-Course Valentine's Day Menu at the Silk-Route-inspired restaurant Aamara.
With a dash of luxe in its decor and ambience, this place will immediately set the mood for your romantic evening. The menu features ancient trading route spices-inspired delicacies. Think dishes such as Wagyu Beef Boti Kebab, Caramelized Onions; Hummus, Fresh Za'atar Pesto, Onion Focaccia; Burj Ramen, Chicken Meatball, Buckwheat Noodles, Asian Greens; Kebab Feast, Peswashri Naan and much more with a wide range of specially curated cocktails doled out by mixologists.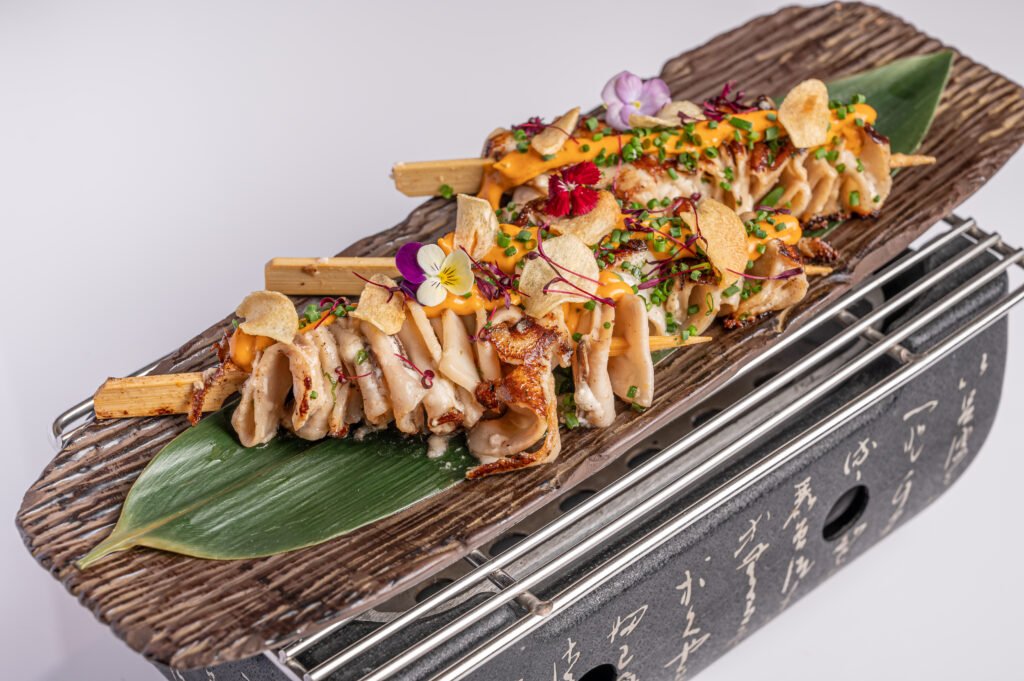 Do not forget to tickle your sweet tooth at the end with their decadent Baklava, pistachio crémeux, rose gelato, for the perfect finishing touch to your Valentine's Day dinner.
This special menu is priced at AED 500 per couple and offers an exquisite contemporary dining experience. So, if you are looking for something different and distinctive this Valentine's Day, drop by at Aamara.
Besides, the restaurant also has a chef tasting menu inspired by the oldest Euro-Asian trade route also known as Silk Route. The rich experience curated by Chef Malik Basha himself begins with a delicate Amuse Bouche, Soups and Salads that sets the tone for things to come; from the King Oyster Kushiyaki to the Green Chili Charcoal Chops followed by Malabar Fish Curry En-Papillote, Lemon Vermicelli, Tofu Kofta not forgetting the contemporary riffs on both Tandoori Aioli and Garlic Chips.
Advertisement

In short, this is the culinary experience you'll be dreaming about for days to come. End your immaculate multi-course menu with some Sorbet and Dulce Pannacotta for Dessert. With each course being illustrative in visuals, this is a stop that should not be missed. The menu is priced at AED 200++ for both the Veg and Non-Veg variants.
Also try Aamara's Chaat Sundae!
Details
What: 9-Course Valentine's Day Menu
When: 14th February 2023, Dinner 7pm onwards
Price: AED 500
Advertisement