Dubai's food delivery is just about get a sassy makeover! Say hello to the future of delivery services, with ROBOTS. Yes, you read that right. Very soon, Dubai-aites will experience robots delivering their meals to the door step. The Roads and Transport Authority (RTA) of Dubai has announced the introduction of autonomous robots that would deliver food. The robots, known as "Talabots," will be tested in Dubai Silicon Oasis (DSO) in collaboration with talabat UAE and Dubai Integrated Economic Zones Authority (DIEZ).
Three 'Talabots' will be introduced during the pilot phase to service the residents of Cedre Villas, a gated neighborhood in the center of DSO. To guarantee a quick 15-minute delivery time, the Talabots will only travel up to a 3-kilometer radius from the Cedre Shopping Center launch site.
The RTA claims that the robots will assist passengers by handling local deliveries in order to "improve efficiency and fleet optimization, and cut carbon emissions."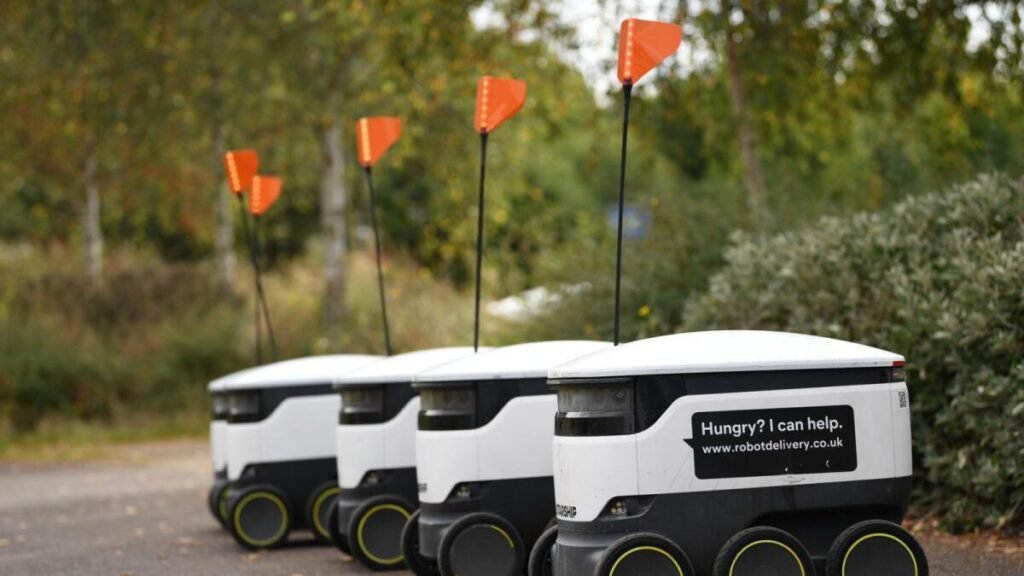 AI-driven transportation
The AI technology used in the talabots secures people's identities by obscuring faces without any facial recognition detecting functionality, in accordance with UAE legislation to protect the community's privacy. The robots are also equipped with a variety of built-in sensors and cutting-edge algorithms that can intelligently assess surroundings and detect barriers in their path, keeping a safe distance from young children and pets. These features help the robots blend in with the community and give customers peace of mind.
Advertisement

how does it work?
Customers will be greeted at their doorway by the robots as they deliver orders from the closest restaurant partners to Cedre Villas, a residential area.
Customers will be able to track the robot's progress and receive notifications through the app when it arrives at their house, thanks to talabat's fully integrated smartphone interface. Once it's there, the user can use the instructions in the app to unlock the safe compartment.
Initially displayed, the robots were at Expo 2020 Dubai. The bots are a "monumental stride towards the future of online food delivery and smart mobility," according to Tatiana Rahal, managing director of Talabat UAE.
"We are excited and proud to unveil our fleet of talabots … to offer sustainable and seamless delivery experiences to residents in DSO. We share this success with our exceptional partners and experts in their fields – RTA and DIEZ who helped us facilitate the next chapter of digital transformation in this space." Dr Juma Al Matrooshi, director-general of DSO, said the team is looking forward to the success of this trial.
Well, we can't wait to welcome the new delivery guy!
Advertisement