As September unfolds in Dubai, the city is abuzz with thrilling dining experiences, rugby fever, and scenic boat tours. Let's dive into the exciting events and offers that await you in the Emirate this month.
Dubai's Dining Delight: Reef & Beef
Indulge in a Luxurious Brunch Experience
Dubai's renowned steakhouse, Reef & Beef, beckons brunch enthusiasts to relish a sumptuous summer brunch every Saturday from 1 pm to 4 pm. Set against the iconic Burj Khalifa backdrop, this lavish feast offers prime steak cuts and a delectable sharing-style menu. Begin with starters like Dibba Bay Oysters and Burrata, followed by mains such as Trilogy of Australian Tenderloin and Chargrilled Sea Bream. The culinary journey concludes with a Grand Dessert Platter. Prices range from AED 295 with Soft Beverages to AED 595 with Premium Beverages.
Also read: Bask In Coconut Bliss At Bombay Bungalow This World Coconut Day
For Reservations: Contact +971 4 835 816 / +971 522 338 473 or email reservations@reefandbeef.ae.
Rugby Extravaganza: The Underground Pub
Win Extraordinary Prizes While Enjoying Rugby
The Underground Pub, a quirky London Underground-themed sports bar at Habtoor Grand Resort, is your go-to destination for Rugby Tournament 2023. Besides the thrilling matches, guests can partake in an exclusive weekly draw by spending AED 100. Prizes include a Dubai Helicopter Tour, a Hot Air Balloon Adventure, Dinner in the Sky Dubai, and more. The tournament kicks off on September 8 and runs as per match timings.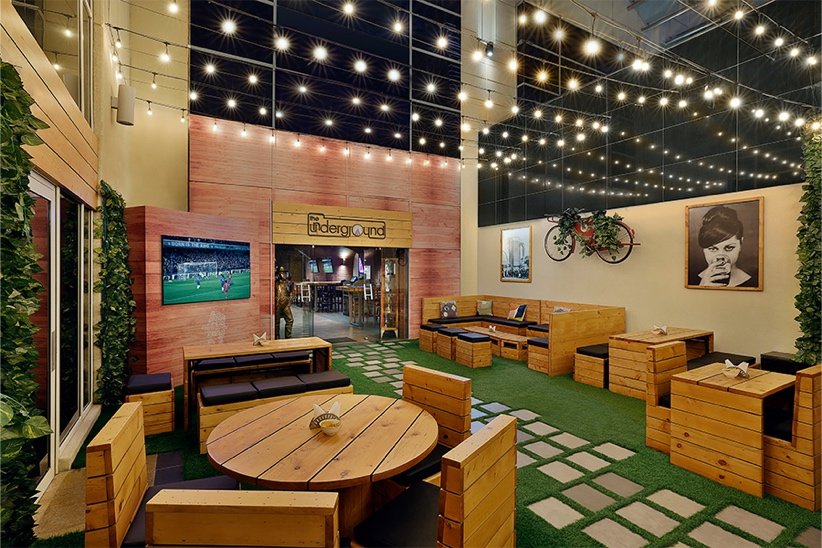 For More Information: Call +971 4 3995000 or email hgrs.fbreservation@habtoorhospitality.com.
Savor Italian Excellence: Luciano's
Beat the Heat with a 20% Discount
Luciano's extends a refreshing offer to beat the summer heat – a generous 20% discount on the entire menu. From tantalizing appetizers to mouthwatering main courses like Saffron Risotto and Rigatoni Al Ragú, there's something to please every palate. Gather your loved ones and embark on a culinary journey daily from 12:30 p.m. to 4 p.m.
Advertisement

For Reservations: Reach out to +97150 780 6342 or email hgrs.fbreservation@habtoorhospitality.com.
Asian Flavors Galore: Al Dhiyafa Grand Kitchen
Satiate Your Cravings with Asian Delights
Experience a vibrant Asian-themed night every Saturday from 6:30 p.m. to 10:30 p.m. at Al Dhiyafa Grand Kitchen. Delight in an array of dishes showcasing traditional Asian flavors for just AED 195 per person.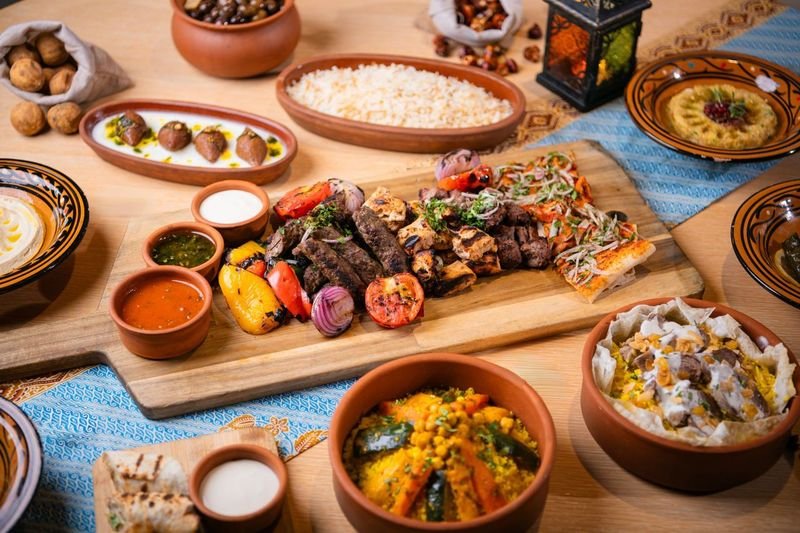 Also read: Top Picks For This Week: Dive Into Dubai's Dynamic Scene
For Reservations: Contact +97150 780 6342 or email hgrs.fbreservation@habtoorhospitality.com.
Cruising Dubai's Waterways: Cha Cha Boat Tours
A Unique Sightseeing Adventure
Explore Dubai from a different perspective with Cha Cha Boat's captivating sightseeing tours. Departing from three marinas – Al Seef Marina, Jumeirah I Harbour, and Marasi Drive Business Bay – these cozy boats accommodate 6 to 8 passengers. Choose from various packages and admire Dubai's canals, coastline, and iconic skyline. Tours are available daily from 9 am to 8 pm.
Package Prices:
Al Seef Creek Tour: AED 460 to AED 1080
Jumeirah Splash Packages: AED 600 to AED 1,560
Dubai Sunset Marasi Canal Architecture Packages: AED 600 to AED 1,560
Dubai's September scene offers an array of experiences, from fine dining at Reef & Beef to thrilling rugby action at The Underground Pub and relaxing boat tours with Cha Cha Boat. Whether you're a resident or a visitor, Dubai promises an exciting month ahead.
Advertisement