Dubai is gearing up for a vibrant weekend from September 1st to 3rd, 2023, with an array of captivating events that promise something for everyone. Whether you're a culinary connoisseur, a cricket enthusiast, or eager to refine your cooking skills, this weekend's lineup guarantees an unforgettable experience. Here's a comprehensive guide to the exciting Dubai events you absolutely must not miss:
Dubai's Dynamic Events: A Weekend of Excitement
1. Celebrate Back-to-School Moments with Irresistible Cakes and Cupcakes at Mister Baker
After a bustling first week of school, it's time to unwind and revel in the joy of a new academic year. The renowned Mister Baker is your go-to destination for delightful Back-to-School treats. With an illustrious history spanning over three decades, Mister Baker has established itself as a staple in UAE celebrations. This weekend, they're offering a range of Back-to-School treats that seamlessly blend taste and artistry.
Also read: OPPO Unveils Next-Gen Foldable Smartphone, Find N3 Flip, To Soon Hit Global Markets
Indulgent Creations: Each cake is a masterpiece, adorned with iconic symbols of education such as charming school buses and pens. These confections capture the essence of learning and wonder. The pricing starts at a competitive AED 315 for 2 kgs, ensuring affordability without compromising on quality.
Bite-Sized Delights: For those with a penchant for petite treats, Mister Baker's Back-to-School Cupcakes are a must-try. Starting at a pocket-friendly AED 126 for 6 cupcakes, these delectable delights mirror the classroom ambiance. Edible representations of textbooks, chalkboards, and notepads adorn these cupcakes, making them a visual delight. Moreover, university students can savor their dreams with customizable options that turn imagination into reality.
Quick Details:
What: Back-to-School Cakes and Cupcakes by Mister Baker
Price: Cakes from AED 315, Cupcakes from AED 126
Locations: Numerous outlets across Dubai, Abu Dhabi, Sharjah, Ajman, Umm Al Quwain, and Ras Al Khaimah
Website: misterbaker.com
2. Experience the Cricket Showdown: India vs Pakistan at Flying Catch Sports Restaurant
Cricket fervor is reaching a crescendo as the Asia Cup sweeps across the cricketing world. And what better way to soak in the excitement than witnessing the much-anticipated clash between India and Pakistan? Mark your calendar for September 2nd and prepare for an epic showdown that will keep you on the edge of your seat. For the ultimate viewing experience, head to the Flying Catch Sports Restaurant in Jumeirah 1.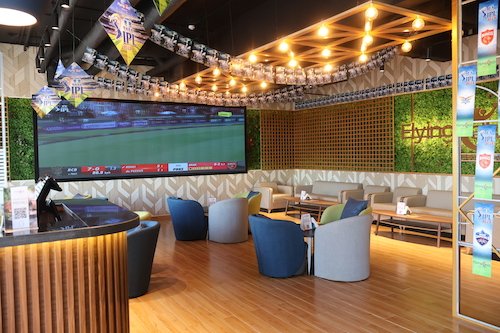 Front-Row Thrills: With six LED screens that make you feel like you're in the heart of the action and a colossal 200 cm giant screen, every boundary, catch, and wicket is larger than life. Secure your spot for just AED 149
Advertisement

and relish unlimited starters, both vegetarian and non-vegetarian, along with two refreshing mocktails for three exhilarating hours. As if that's not enough, a delightful 20% discount on main courses and desserts awaits you after this exciting session.
Affordable Alternatives: On non-India team match days, treat yourself to an irresistible AED 99 deal, featuring endless servings of biryani accompanied by mocktails for a satisfying three hours. This offer promises a culinary experience as thrilling as the matches themselves.
Quick Details:
What: India vs Pakistan Cricket Match at Flying Catch Sports Restaurant
When: September 2nd, 2023
Price: AED 149 for India team matches, AED 99 for non-India team matches
Address: 13 Al Hudeiba Street – Jumeirah 1 – Dubai
3. Master the Art of Crafting Dim Sum at China Bistro
For those who seek hands-on experiences and crave culinary creativity, China Bistro presents a unique opportunity to dive into the art of crafting Dim Sum. Priced incredibly at AED 40 per person, this exclusive class is a limited affair that accommodates only 30 participants. The aim is to ensure an intimate and immersive session, allowing for personalized guidance and a deep understanding of the craft. Hosted at their Karama outlet, this event is slated for September 5th at 11 a.m.
Exquisite Learning: Your AED 40 fee includes a tantalizing starter, a professional-led Dim Sum crafting tutorial, and a lavish feast of Dim Sum that awaits your indulgence. To elevate your experience, a drink is thoughtfully paired with your culinary journey. Expect to unravel the secrets behind two signature dim sum flavors: the Vegetable Basil Dumpling and the Edamame Dumpling.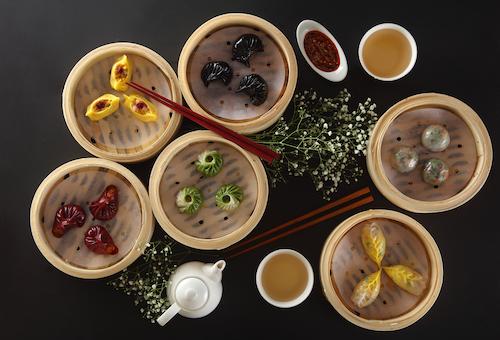 Also read: Tilal Liwa Desert Retreat: Escape To Tranquility With Unmissable Summer Retreat Offers
Secure Your Spot: With limited slots available, it's advisable to secure your place swiftly. Register here to ensure you don't miss out on this immersive culinary adventure.
This weekend, Dubai is all set to captivate its residents with a diverse array of events. Whether you're treating yourself to delectable baked delights, immersing yourself in the intensity of a cricket rivalry, or refining your culinary skills, the options are aplenty. As the weekend beckons, seize these exciting opportunities and make the most of the vibrant Dubai scene!
Advertisement