Adventurous spirits and obstacle course enthusiasts, mark your calendars! The Spartan World Championship 2023 is making a highly-anticipated return to Abu Dhabi from December 8 to 10. This exhilarating event, set against the stunning backdrop of the Al Wathba Desert, is packed with adrenaline-infused obstacle course races that are an absolute must for those seeking an unforgettable experience. Here's a sneak peek into what this event has in store.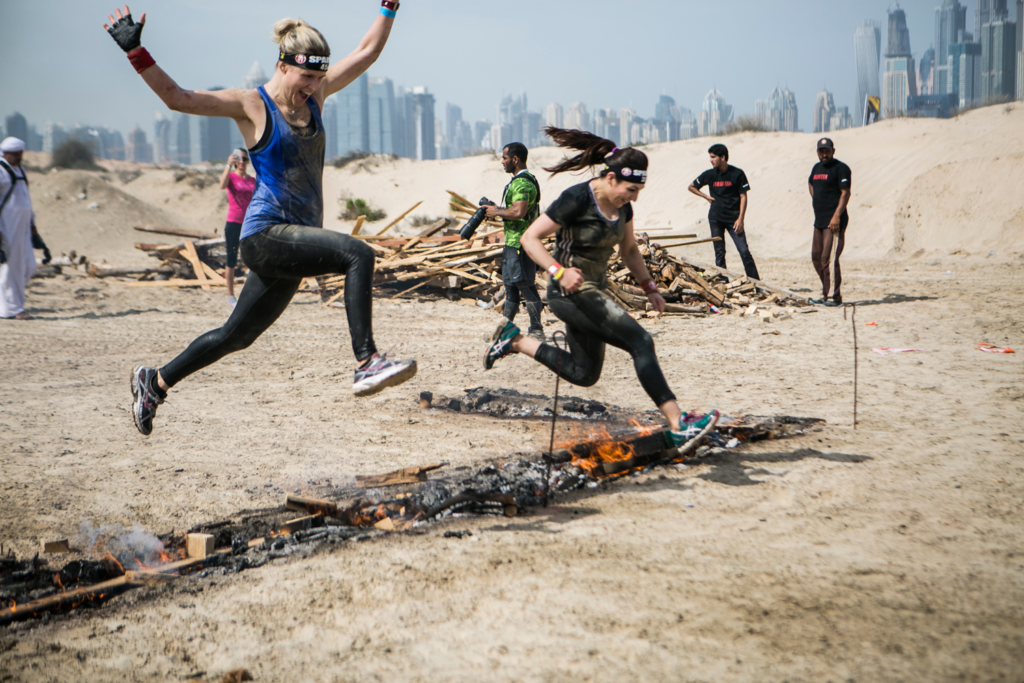 Also read: Dubai RTA Unveils Innovative Smart Project To Ease Transport (socialkandura.com)
Spartan World Championship in Abu Dhabi
The Spartan World Championship 2023 promises an action-packed event, taking place at the iconic Al Wathba Desert in the Emirates. This year brings exciting new additions, including a groundbreaking 3 km obstacle course that boasts a unique twist – it's a night race. The 3 km challenge features a 1 km course loop with an impressive array of 10 obstacles. Participants will need to conquer these obstacles to secure their spot in the next round. But hold on, there's more! The heart-pounding grand finale consists of three rounds of a 1 km race, each laden with 30 obstacles. It's a true test of both mental and physical prowess, and not for the faint-hearted.
The cream of the crop, the top 15 male and female competitors, will advance to vie for the coveted title of Spartan champion. And for those who might be wondering about the stakes, the top three winners in both the male and female categories will walk away with a generous reward of $85,000. This event promises to be an electrifying spectacle for participants and spectators alike.
Advertisement

Race Categories to Choose From
The Spartan World Championship offers a variety of race categories in the desert landscape. If you're considering participation, here's a brief overview of the thrilling races on offer:
Sprint 5 Km: A 5 km obstacle course featuring 20 challenging obstacles awaits. Mark your calendar for December 8 and 10.
Super 10 Km: This race, covering approximately 10 km, offers 25 exhilarating obstacles. Get ready for December 10.
BEAST 21 Km: For those seeking the ultimate test of endurance, this race spans 21 km and includes a whopping 30 challenging obstacles. Set your sights on December 9.
So, if you're looking to push your mental and physical limits, don't miss the chance to sign up for this adrenaline-infused event.
Event Details
Where: Al Wathba Desert, Abu Dhabi
When: December 8 to 10
Registration Fee: Starting at AED 183.65 (Approx)
Also read: Winter Camping Season In Dubai's Al Awir Desert: How To Apply For Permits
The Spartan World Championship 2023 is not just an event; it's an unforgettable experience. Whether you're a seasoned obstacle course racer or a newbie looking for a thrilling challenge, this event in the heart of Abu Dhabi's breathtaking desert is an opportunity you won't want to miss. Register, gear up, and get ready to conquer the obstacles in your path! Your journey to becoming a Spartan champion begins here.
Advertisement