Anuv Jain, India's hottest indie sensation, is all set to captivate the hearts of Dubai music enthusiasts with his live performance on October 20th at The Agenda in Dubai Media City. This is an event that you simply can't afford to miss, and here's why.
Anuv Jain Dubai Debut – A Global Sensation
Anuv Jain is not your ordinary musician. With an astounding 4 million monthly Spotify listeners, he became a shining light during the lockdown, providing solace with his mesmerizing melodies. His hit track, "Baarishein," blazed a trail, accumulating a jaw-dropping 56 million YouTube views and an astonishing 115 million Spotify streams. This skyrocketed him to global stardom.
Heartfelt Lyrics and Soul-Stirring Tunes
Anuv Jain's music seamlessly weaves heartfelt lyrics with soul-stirring tunes, captivating 3 million Spotify monthly listeners. His songs, including "Gul," "Alag Aasmaan," and "Mishri," have fans hooked, creating a dedicated following. Notably, Anuv Jain's star power even earned him a coveted spot in the lineup leading to Post Malone's India performance.
Also read: Dubai's Festive Extravaganza: Two Back-To-Back Diwali Exhibitions By Xpatzhub
Anuv Jain Dubai Debut – Your Golden Opportunity
Now is your golden opportunity to witness his incredible talent live in action in the heart of Dubai. Purchase your tickets now and prepare to be enchanted by his melodious voice and heartwarming lyrics.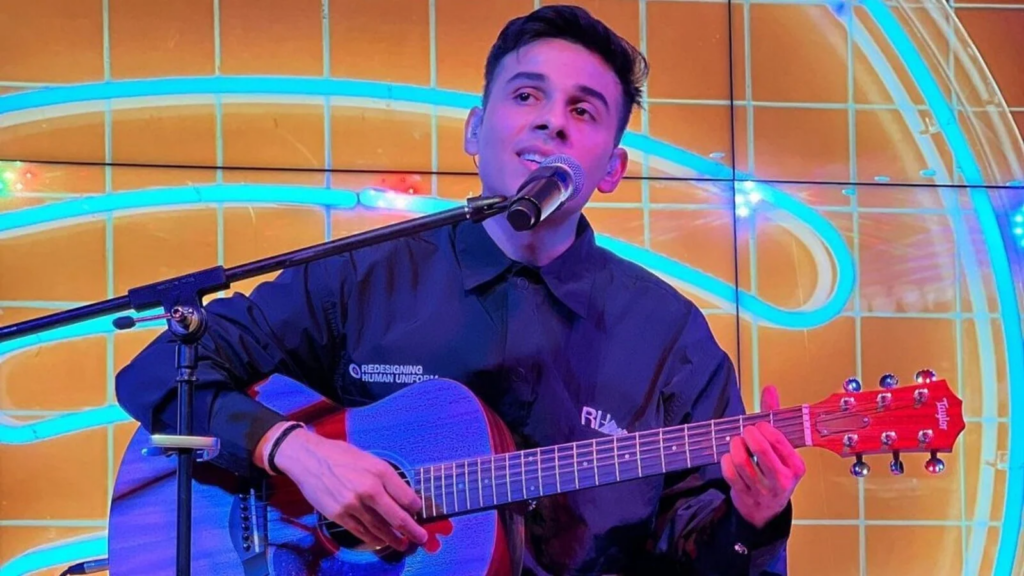 Event Details
This spectacular event is an initiative by Eva Live Middle East and is expertly managed by Milestone Entertainment. It promises to leave you spellbound, offering a night of pure musical magic that you won't forget.
Get Your Tickets Now
For more information and to secure your tickets, contact +971 58 592 2492. The gates will open at 7:30 pm. To purchase tickets online, simply visit the official website here.

Also read: Halloween In Dubai: 3 Must-See Spooktacular Experiences
Mark Your Calendars
Mark your calendars and get ready to experience a night of pure musical magic at Anuv Jain's Dubai debut. This event is not to be missed, so make sure you're there to witness this musical sensation in action. Your unforgettable evening awaits!
Advertisement