The cultural capital of the UAE has been included in Time magazine's World's Greatest Places of 2023. Bordering Dubai on its southern side, steadfastly traditional Sharjah—the emirate recognized as Cultural Capital of the Arab World by UNESCO in '98—sets itself apart from its cosmopolitan neighbor with a focus on retaining its Emirati heritage, through its unique architecture and culture. Now, the drive to heighten its global status as a hub for contemporary art and design brings a wealth of venues and newly formed creative communities to the fore.
Sharjah was chosen for its cultural offerings and as a "hub for contemporary art and design" on the annual list, which highlights 50 must-see locations around the world.
The Red Sea in Saudi Arabia is the only other destination from the GCC that made it to the list, with the kingdom's coastal region praised for its "spectacular natural — and largely untouched — scenery".
Jordan's Aqaba was also included in the list, which describe the region's landscapes as "otherworldly" and "extraordinarily dramatic". Queen Rania has shared the Time magazine article on Twitter.
Also Read: In Pics: Here's What Sharjah's Floating Theater Will Look Like
The list, which was chosen to highlight locations offering novel and exciting experiences, also included Giza and Saqqara in Egypt and Rabat in Morocco.
Other destinations that made it to the list include Mayurbhanj in India, known for its "tigers and ancient temples," the Pantanal in Brazil, known for its wild safari adventures, the Sylt Island in Germany, known for its beaches, and Isan in Thailand, which has garnered praise for its distinctive culinary offerings.
Responsible for many of this emirate's artistic endeavors, Sharjah Art Foundation champions creativity through a series of exhibits, such as the Rain Room in which you walk through a downpour without getting wet, while Irthi Contemporary Crafts Council works with female artists and craftspeople across the region to bring traditional crafts into contemporary products.
Also Read: Popular UAE Site Receives Special Archaeological Status

Advertisement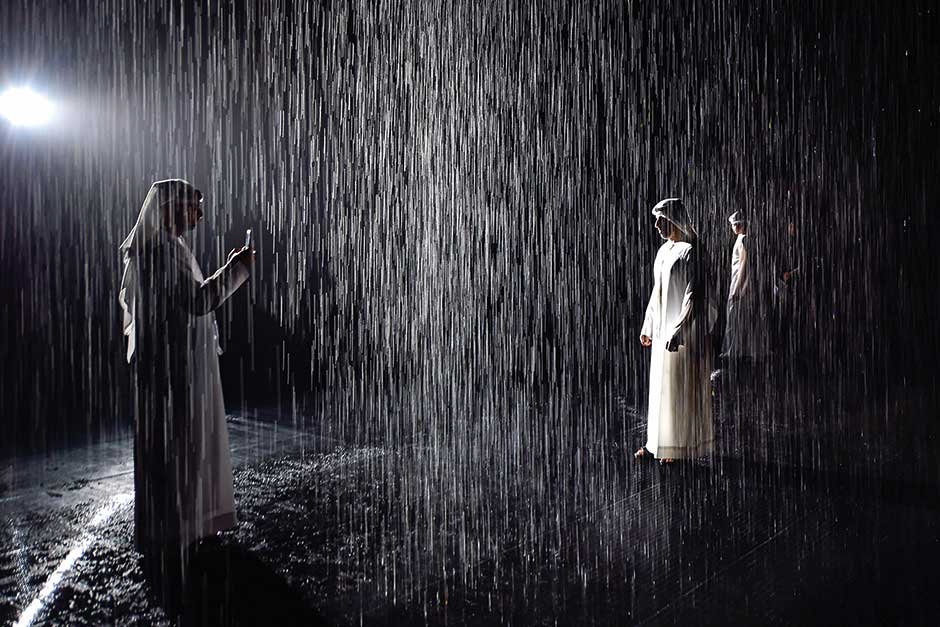 This year's Sharjah Art Biennial—Thinking Historically in the Present—and the second edition of Sharjah Architecture Triennial are both designed to cultivate public engagement. Art installations and performance will be held across 18 venues for the biennial from February to June, and the triennial will bring artists and designers together throughout the year, including talks and tours reflecting on architecture that embraces regional traditions. The increasingly exciting hotel scene draws on the emirate's creative spirit. The Chedi Al Bait occupies four heritage houses encompassing culturally connected spaces including a museum, and LUX* Resorts & Hotels is set to open two resorts here in 2023—expect chic design paired with a focus on local experiences connecting you to Emirati culture and the desert environment.
Time magazine's world's greatest places in 2023
Aarhus, Denmark
Aqaba, Jordan
Barcelona, Spain
Berat, Albania
Bozeman, Montana, US
Brisbane, Australia
Budapest, Hungary
Churchill, Manitoba, US
Chyulu Hills, Kenya
Dakar, Senegal
Dijon, France
Dominica
Freetown Peninsula, Sierra Leone
Giza and Saqqara, Egypt
Guadalajara, Mexico
Isan, Thailand
Jeju Island, South Korea
Jerusalem, Israel
Kangaroo Island, Australia
Kyoto, Japan
Ladakh, India
Loango National Park, Gabon
Luang Prabang, Laos
Mayurbhanj, India
Medellin, Colombia
Mexico City, Mexico
Musanze, Rwanda
Nagoya, Japan
Naples, Italy
Ollantaytambo, Peru
Pantanal, Brazil
Pantelleria, Italy
Phuket, Thailand
Rabat, Morocco
Rio Grande, Puerto Rico
Roatan, Honduras
Sharjah, UAE
St Moritz, Switzerland
Sylt, Germany
Tampa, Florida, US
The Red Sea, Saudi Arabia
Timisoara, Romania
Torres del Paine National Park, Chile
Tuamotu Archipelago, French Polynesia
Tucson, Arizona, US
Vancouver, Canada
Vienna, Austria
Washington, DC, US
Willamette Valley, Oregon, US
Yosemite National Park, California, US
Also Read: A Luxury Camping Experience With Yurt-Style Tents, Picnic Breakfasts & 4×4 Adventures Is Now Open In Sharjah
Advertisement