Advertisement

Roxy Cinemas, renowned for its luxurious movie experiences, is set to make this summer even more thrilling with an irresistible offer for cinephiles. From July 13th to 23rd, every ticket holder at Roxy Cinemas is guaranteed to be a winner! Prepare to unlock a world of prizes, including a chance to win a year's worth of free movie tickets, exclusive dining experiences, passes to popular attractions, and more.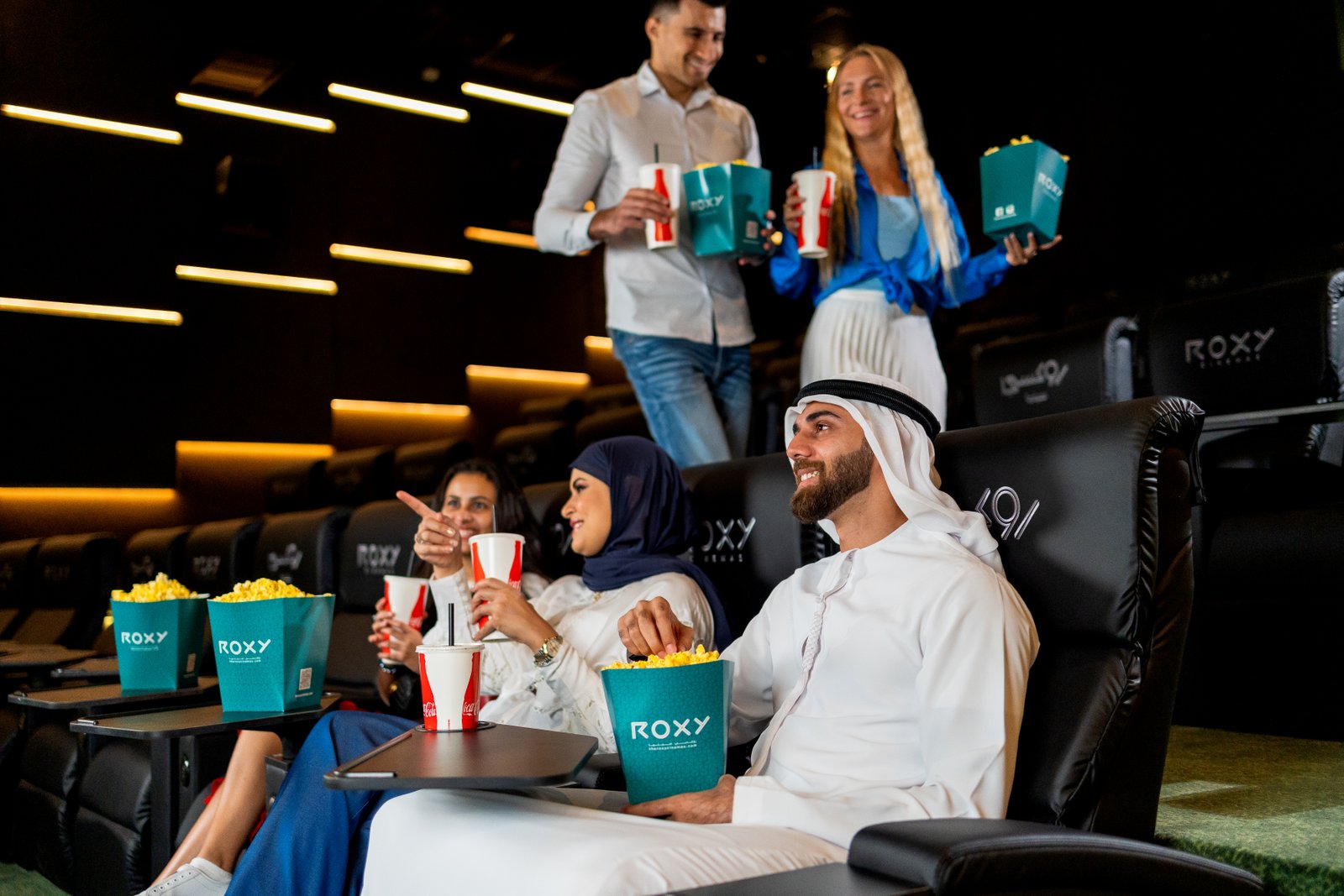 The excitement begins as soon as you book a ticket online or at the gate for any movie screening at Roxy Cinemas during the promotional period. Upon arrival, each guest will receive a special scratch card, unveiling their exciting reward. With every scratch card guaranteeing a prize, everyone is sure to be a winner!
Roxy Cinemas has curated a scintillating lineup of movies for July, featuring highly anticipated films that will captivate audiences. Get ready for heart-pounding action in "Mission: Impossible – Dead Reckoning Part One," the enthralling Cillian Murphy-starrer biographical thriller "Oppenheimer," and the action-comedy "Mr. Ex," starring Ahmed Fahmy. Other must-watch movies include "Insidious: The Red Door," "Indiana Jones and the Dial of Destiny," "No Hard Feelings," Arabic action film "Tag," Disney's "Elemental," and "The Flash."
Guests can elevate their movie experience by choosing from Roxy Cinemas' various screening options. Roxy Xtreme boasts the region's biggest screen, while Roxy Platinum offers fully reclining seats and delectable treats served to your cinema seat. For crystal-clear laser projection and heart-pounding surround sound, Roxy Silver and Gold are the ideal choices to immerse yourself in the magic of cinema.
But the rewards don't stop there! Moviegoers can also sign up for Roxy Plus, the cinema's rewarding loyalty program, to earn points for every dirham spent. Download the app and start earning Roxy Plus Points with every ticket purchase, ultimately leading to more rewards, whether it's free tickets, exclusive experiences, or delightful dining options.
Don't miss out on this extraordinary chance to win big with every movie ticket at Roxy Cinemas. Mark your calendars from July 13th to 23rd and visit Roxy Cinemas or book your tickets online at www.theroxycinemas.com to unlock a world of prizes and cinematic wonders. Stay updated with the latest news and updates by following Roxy Cinemas on Instagram (@TheROXYCinemas) and Facebook (@TheROXYCinemas).
Indulge in the ultimate movie experience this summer, only at Roxy Cinemas – where every ticket is a gateway to incredible rewards and unforgettable moments.
Advertisement