In an exciting announcement, Raver Tots is set to paint Dubai with vibrant beats and an electric atmosphere on Saturday, December 2, 2023. Known for its exhilarating family-friendly raves, Raver Tots is transforming the Arabian Ranches Golf Club into a lively carnival from noon to 7pm.
A Family-Friendly Extravaganza
The event promises an unforgettable experience for families, with tickets starting at just Dhs50. For those looking for a complete family package, options are available starting from Dhs379. The Arabian Ranches Golf Club will be alive with the contagious energy of music, dance, competitions, and giveaways.
Loud Beats, Safe Environment
Raver Tots ensures that the music is loud enough to satisfy ravers but remains safe for even the youngest attendees. With club effects that are sure to create a buzzing ambiance, the event caters to both seasoned ravers and those new to the scene.
Also read: Abu Dhabi T10 2023 Schedule Announced: Defending Champions Deccan Gladiators To Face New York Strikers In Season 7 Opener
Star-Studded DJ Lineup
The decks will be graced by renowned DJs, including Charlesy B2b Charlesy Jnr, Dane Bowers, Danny T, Gavin Foord, Mc Alistair, Karno, Mc Tino, and Moody Mike. Expect a mix of EDM and club bangers that will keep the crowd grooving throughout the day.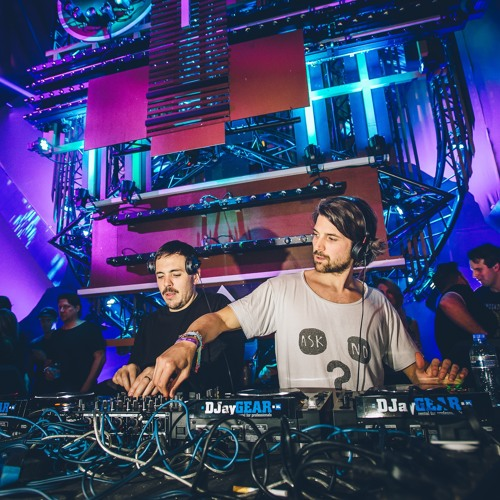 Also read: Discover 11 Must-Visit Winter Pop-Ups In The UAE This Winter
More Than Just Music
Raver Tots goes beyond music, offering a plethora of activities for kids. A fully inflatable entertainment village, face painting, interactive games, balloon makers, sweet stands, bubble machines, and food stalls will keep the young ones entertained. The organizers have thoughtfully curated an experience that ensures both parents and children have a blast.
Provisions for Parents
For parents, a fully licensed bar will be available, providing a perfect setting to unwind and enjoy the festivities.
Proven Popularity from the UK to Dubai
Raver Tots has established itself as one of the most popular family events in the UK, with tickets often selling out months in advance. The festival has drawn thousands at a time, promising a similar success story in Dubai.
Get Ready to Rave
As the countdown to December 2 begins, families and music enthusiasts alike can look forward to an immersive experience at the Arabian Ranches Golf Club. Whether you're a seasoned raver or a first-timer, Raver Tots is gearing up to deliver an unforgettable day of music, fun, and family bonding.
Raver Tots: Secure Your Spot
With tickets starting at Dhs50, it's advisable to secure your spot early for this not-to-be-missed event. Family packages offer a cost-effective way to enjoy the festivities together. Mark your calendars and get ready to rave in the heart of Dubai!
Advertisement