In a momentous development at the Dubai Airshow 2023, the Dubai Civil Aviation Authority (DCAA) and EANAN, a leading UAE technology company, officially solidified their commitment to driving aviation innovation through a Memorandum of Understanding (MoU). This strategic collaboration, inked on November 14, 2023, sets the stage for joint efforts in Research and development (R&D) and elevating the standards of aviation security in the United Arab Emirates (UAE).
A Focus on Aviation Innovation
The core objective of this partnership is to establish a comprehensive framework for R&D initiatives, emphasizing the highest levels of safety and security for unmanned heavy cargo and vertical take-off and landing (eVTOL) aircraft in Dubai. The regulatory framework for innovative unmanned aerial vehicles will undergo refinement, ensuring strict compliance with international aviation standards.
Also read: Heavy Rain Causes Traffic Delays On Sheikh Zayed Road In Dubai
H.E. Mohammed Abdulla Ahli's Vision
H.E. Mohammed Abdulla Ahli, CEO of Dubai Civil Aviation Authority, emphasized the growing significance of unmanned aerial vehicles in aviation. He highlighted the DCAA's pivotal role in implementing a robust legal framework, focusing on airspace management, air route approval, and the meticulous vetting of operators, commanders, observers, and crew members. The overarching goal is to seamlessly integrate unmanned aerial vehicles into Dubai's airspace, aligning with global aviation standards.
Thriving on Collaboration: Ahmad Ali Belqazi and Ali Al Ameemi
Ahmad Ali Belqazi, Executive Director of the Aviation Safety and Environment Sector at DCAA, expressed enthusiastic anticipation about the collaboration with EANAN. Together, they aim to propel aviation innovation in the UAE, contributing significantly to Dubai's vision of becoming a leading aviation hub, particularly with a home-grown eVTOL company.
Advertisement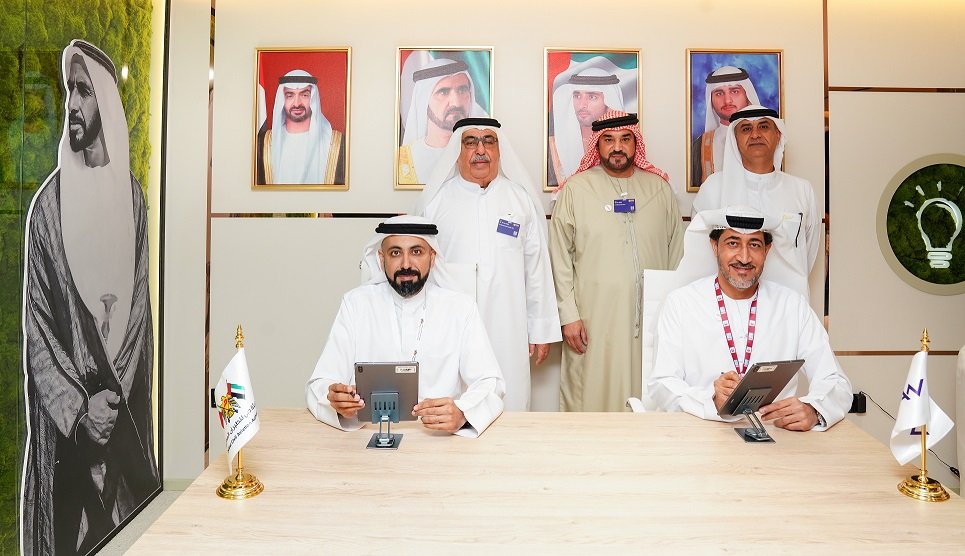 Also read: Etihad Airways Unveils Cutting-Edge Boeing 787-9 Dreamliners At Dubai Airshow (socialkandura.com)
Ali Al Ameemi, CEO of EANAN Aviation, echoed this commitment, stating that their collaboration aligns seamlessly with the UAE's ambition to be an innovation hub and a global leader in Advanced Air Mobility (AAM).
Beyond R&D: Knowledge Exchange Initiatives at Dubai Airshow
The partnership goes beyond R&D, as DCAA and EANAN plan to facilitate knowledge exchange through workshops and specialized training programs. Covering a spectrum of areas such as operational risk management, aviation safety, unmanned aircraft technology, navigation, data analysis, flight operations, aviation security, and personnel licensing, these initiatives aim to support the growth of the aviation industry in the UAE.
Driving Economic Transformation at Dubai Airshow
With the DCAA's industry expertise complementing EANAN's advanced solutions, this partnership is poised to drive economic transformation in the UAE. Their joint efforts aspire to make transportation more accessible, efficient, and environmentally friendly. As the DCAA and EANAN embark on this collaborative journey, the aviation landscape in Dubai is set to undergo a significant and innovative transformation.
The DCAA and EANAN's strategic partnership at Dubai Airshow marks a significant leap forward in aviation innovation in the UAE, promising a future where technological advancements and regulatory excellence converge to reshape the skies over Dubai.
Advertisement