Kids or adults, we all love cycling, don't we? But, if you find it too cliche to cycle on Dubai roads, here's something new. You can now cycle on the Dubai waters, thanks to a cool, new sport that's catching up in the city. Dubai's first 'Water Tricycle' is here and it looks like too much fun!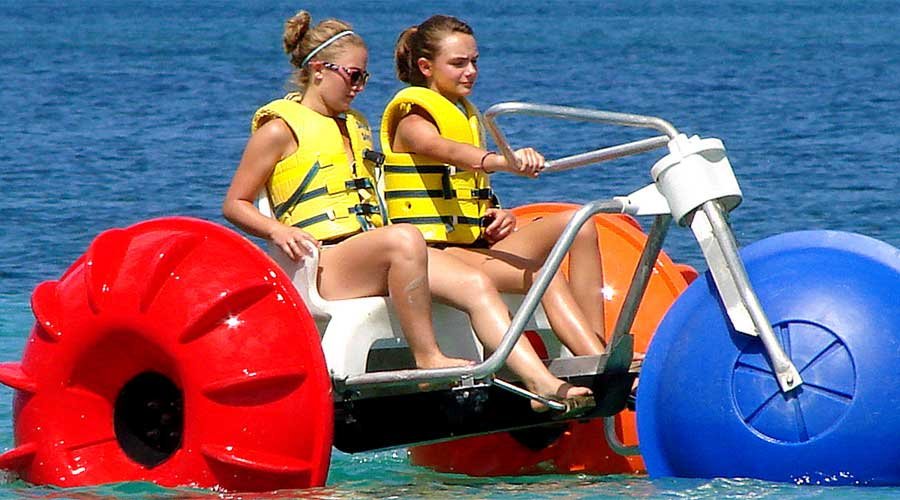 Enjoy the views, get a workout done & experience a new sport
Enjoy Dubai from the waters in a fun, new way! The water tricycle is one of the most amazing ways to enjoy uninhibited views of the city, while also getting a workout done.
The fun activity is for everyone over five years of age. The rides start at AED 50 for a 15-min ride and AED 150 for an hour.
And, in case you're looking for more fun things to do on the Dubai waters, how about driving a car? For the very first time, the UAE has launched a new experience that will let you drive a fancy sports car on Dubai's waters. The convertible sports car resembles a boat underneath and rides like a jet ski.
The Jet car experienced is offered by Waterlink, located at The Palm. The eye-catching speedboat comes in neon green and black shades, so pick you favourite colour and get cruising near the Dubai Marina and Jumeirah Beach Residence area. The sports-car shaped boat can fit in two people. More details here.