UAE's highest peak- Jebel Jais is everyone's favourite spot in the region. Offering great views, and a quick bites, this is where you can put your legs up and enjoy a stunning sunset or just soak in the winter goodness. And now, the peak has also become a 'sweet' spot. How, you ask? Well, guests can now indulge in all things sweet, thanks to SYRUP – the UAE's highest dessert cafe. Here's everything you need to know about this 'sweet' spot.
Indulge In Lip-Smacking Treats & Beverages At Syrup
A spin-off by the creators of Puro, a Ras Al Khaimah-based dining company, Syrup is just where you need to head to get your sweet fill when you're atop. The tiny container-style cafe is drenched in bright hues, with wooden picnic tables that double up as the seating option. So, there's no way you'll miss this out. Set against the stunning Hajar mountains, Syrup is open for guests who are in the area for a thrilling sport or just as for a pit stop.
Advertisement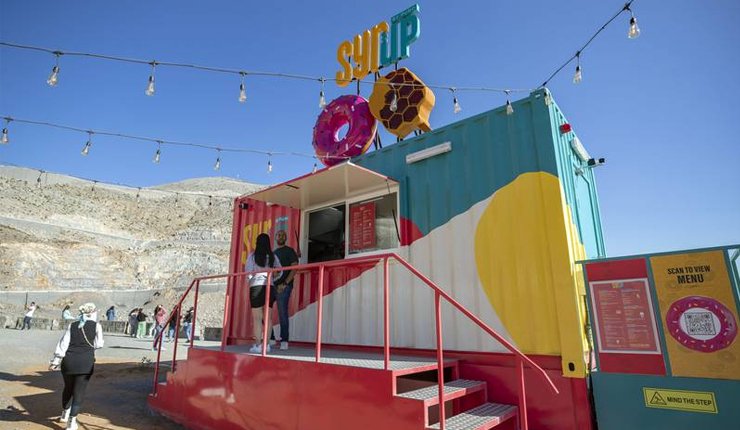 On the menu, you'll find doughnuts, waffles, pancakes, hot and cold beverages and soft-serve ice cream. What's not to love! The spot is open from Tuesday to Sunday, 10am to 9pm, and will remain as a permanent location on Jebel Jais year round.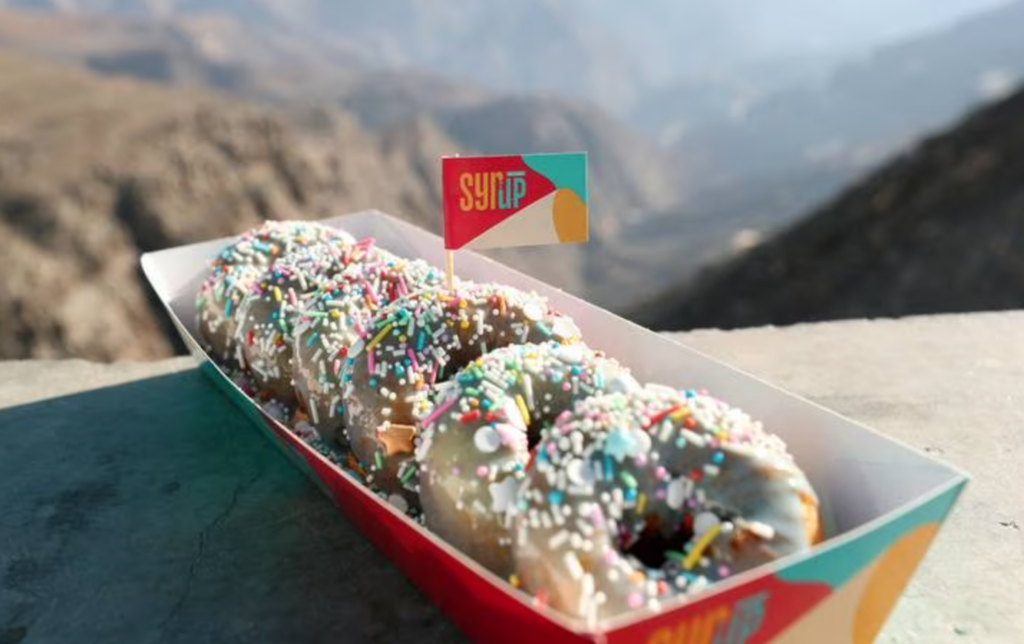 Well, with such brilliant weather, the UAE has become more creative in the way it offers outdoor dining. And if you're looking for more outdoor cafes to visit, head to this winter pop up in Dubai.
Advertisement