The highly anticipated META Film Fest is back for its second edition, promising four days of international cinematic excellence. From November 9 to 12, the prestigious event will grace the screens of VOX Cinemas, Wafi City, Dubai, celebrating the magic of world cinema with an extraordinary array of films, an esteemed international jury, and a variety of special events designed for film enthusiasts.
META Film Fest: A Global Showcase
This year's META Film Fest will feature an impressive selection of 95 films hailing from 32 countries, with 29 of them making special festival premieres. The remaining 66 films will compete in various categories, including Feature, Short, Documentary, and Student films. An exciting development is the increase in Arabic titles, with 30 films added to the lineup.
Also read: 4 Exciting Highlights From Dubai's Nightlife And Dining Scene
Standout Feature Films
The Feature Film category boasts a diverse lineup of cinematic gems. Standout entries include "Black Night" from Turkey, directed by Özcan Alper, "Bodyguard" from Kazakhstan by Akan Satayev, and "Our Ties" from France, helmed by Roschdy Zem. "Snow and the Bear," a Turkish film starring Merve Dizdar, who previously won Best Actress at the Cannes Film Festival, is another highlight, with several films making their official world premieres at META Film Fest.
Surprising entries from Kuwait include "Akh," making its world premiere, and "How I Got There," with its UAE premiere, adding a Middle Eastern touch to the festival.
Other notable entries include "Sons of Ramses" from France, "NO END" from Persia, and "JANANAM 1947 PRANAYAM THUDARUNNU" from Malayalam, all making their world premieres at the event.
Grand Opening and Closing Films
META Film Fest 2023 will kick off with the Persian feature film "Endless Borders," directed by Abbas Amini, which has earned accolades at the International Film Festival Rotterdam and Hamburg International Film Festival, among others. The festival will conclude with the Spanish feature film "Virginal Pink," directed by Dennis Smith and starring Argentine superstar Juana Viale, making her debut in Dubai.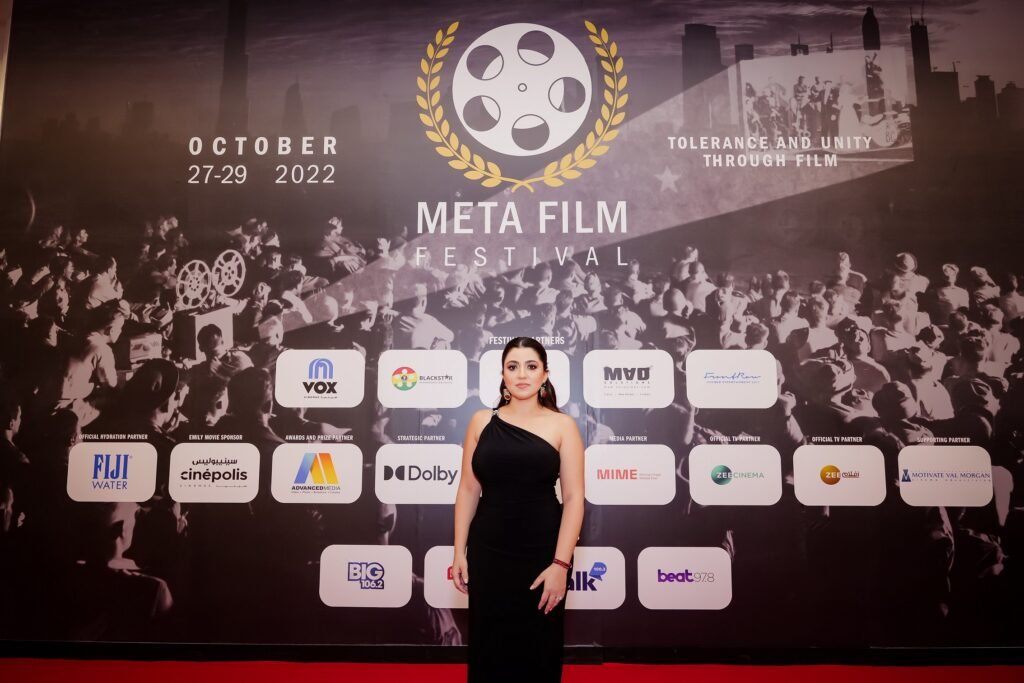 Oscar Entry and More
The UK's official entry to the 2023 Oscars, "Winners," will also be part of the competition, with director Hassan Nazer and actor Reza Naji attending the screening.
Advertisement

A Wealth of Short Films
Over 25 Short Films will compete for recognition, with entries like "Fatih the Conqueror" from Turkey, "Beneath a Mother's Feet" from the Arabic world, "And Me, I'm Dancing Too" from Persia, and "Palestine 87" aiming to captivate the audience.
Documentary Films
The festival will feature approximately 15 Documentary Films in competition, including "Dear Memories" from Germany and "Earthbound: Nzambi Matee" from Japan, to name a few.
Spotlight on Student Talent
META Film Fest introduces a Student category, allowing young talents to showcase their skills. Six compelling films will compete for an award, including "Alaikal" from Malayalam and "Desert Slam," "The Son of a Lost Father," "So Cool," and more.
Special Premieres
In addition to the competition screenings, the festival will host special premieres of notable films, including "May December" and "Seven Winters in Tehran," featuring a star-studded cast. "Syndrome," a riveting exploration of the consequences of a car accident, will also premiere.
Also read: Anuv Jain Dubai Debut: A Night Of Musical Magic In Dubai
A World of Premieres
META Film Fest brings a total of 14 world premieres, offering exclusive first views of cutting-edge global cinema. Additionally, the festival includes 28 regional premieres, introducing captivating films previously unseen in the Middle East. Emphasizing local talent, there are 38 UAE premieres and 30 Arabic films for a rich cinematic experience.
Beyond the Films
META Film Fest offers more than just films; it also hosts engaging panels, workshops, and masterclasses. Attendees can look forward to discussions like 'Women in Cinema,' 'Expat Connections: Exploring Cultural Intersection in UAE Cinema,' and an interview with renowned Pakistani actress Sajal Aly. For those interested in the technical side of the industry, the festival offers masterclasses on 'AI in the Film Industry' and the business and legal aspects of movie production. There are also masterclasses to introduce cinema to children and youth, acting and a director's masterclass.
META Film Fest is set to be an unmissable cinematic experience, celebrating diversity and talent on the global stage. Don't miss this cinematic extravaganza in the heart of Dubai. Stay tuned for more updates and surprises as the festival approaches!
Advertisement