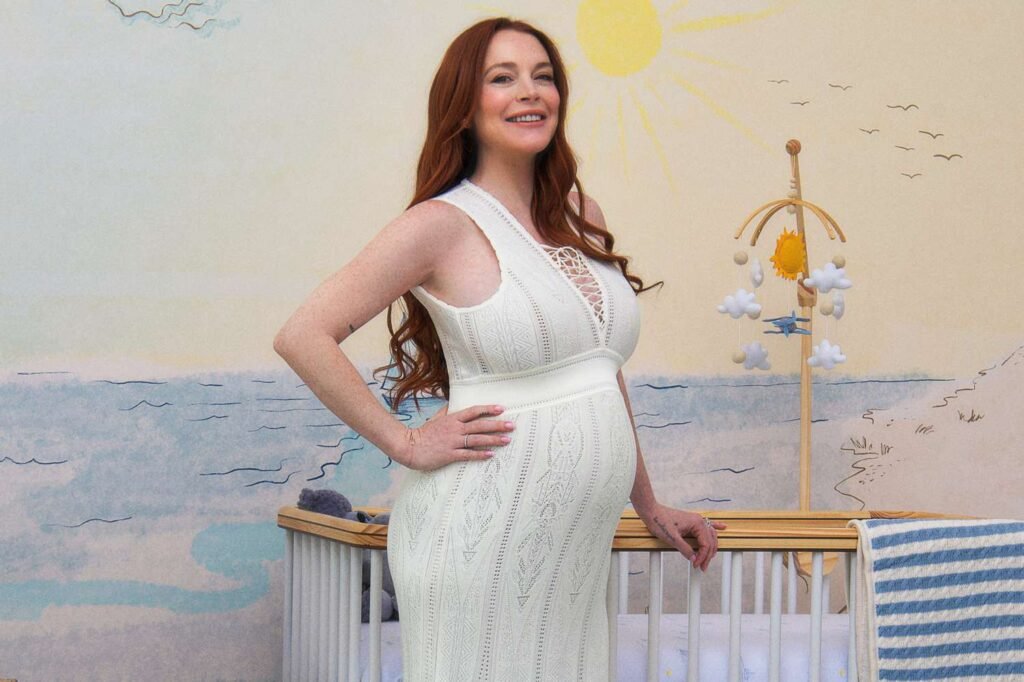 Advertisement

Hollywood actress Lindsay Lohan, who now resides in Dubai with her Kuwaiti husband Bader Shammas, has joyfully announced the arrival of her first child. The 37-year-old Parent Trap star and financier husband, Shammas, are the proud parents of a "beautiful, healthy son" named Luai, according to a statement provided by her representative to The Associated Press on Monday.
"The family is over the moon in love," the statement exclaimed.
Luai, an Arabic name that signifies "shield" or "protector," was born in Dubai, as reported by Page Six. However, the exact date of his birth remains undisclosed.
Lohan revealed her pregnancy news back in March, sharing an Instagram photo of a white onesie adorned with the words "coming soon," sparking excitement among her fans and followers.
Having lived overseas for several years, the renowned actress has been married to Bader Shammas since last year, leading a more private life away from the tabloid spotlight. Nevertheless, she continues to pursue her acting career, with recent appearances in Netflix's Falling for Christmas and the upcoming romantic comedy Irish Wish on the streaming service.
In an interview with Allure magazine in June, Lohan expressed her immense excitement about becoming a mother and her dedication to finding the right balance between her work and home life.
"I can't wait to see what the feeling is and what it's like to just be a mum," she gushed. "It's overwhelming in a good way."
Seeking advice from her Freaky Friday co-star Jamie Lee Curtis, Lohan emphasized her readiness for motherhood and the support she received from her industry peers.
"I spoke to Jamie Lee Curtis recently, and she was like, 'You just bring the baby with you and everything will be fine,'" she shared.
Lohan's mother, Dina Lohan, expressed her daughter's long-standing desire to have children and her innate maternal instincts.
"Lindsay has always loved kids because I love kids, and my mother loves kids; I'm one of four," Dina revealed. "We have a big family, so she's always wanted children. And she's so maternal."
As for Bader Shammas, Dina described him as "so sweet," expressing the couple's happiness and readiness for parenthood.
The news of Lindsay Lohan and Bader Shammas' baby boy, Luai, has been warmly received by fans and well-wishers worldwide. The couple's journey into parenthood is a testament to the love and joy that comes with starting a family. Congratulations and best wishes pour in for the new parents, as they embark on this exciting chapter of their lives together.
Advertisement