Fascinating heights, iconic views and adventure- if these are a few of your favourite things (just like us), then here's something you'll love. A recently completed high-rise building in the heart of Downtown Dubai, Sky Views Dubai is THE attraction for thrill seekers. A glass slide, an observatory, a walk in the air and a meal with a view – thats what you get when you sign up for a day at Sky View Dubai. If that doesn't make you scramble for tickets right away, we don't know what will!
What's It?
The Sky View Observatory is a popular hangout among tourists and locals alike. Apart from offering mesmerizing sunsets and uninhibited views of the city, the hotel also has some adventure that will impress.
Slide Down A Glass Slide
The Sky View Observatory lets you to glide down while being encapsulated in transparent glass, from the 53rd to the 52nd floor of the tower. If you manage to keep your eyes open through this adventure, you'll get more stunning views, at an incredible speed! There may be a waiting period of up to 30 minutes for the Glass Slide experience during peak hours. Adventure enthusiasts, are you up for the ride?
Advertisement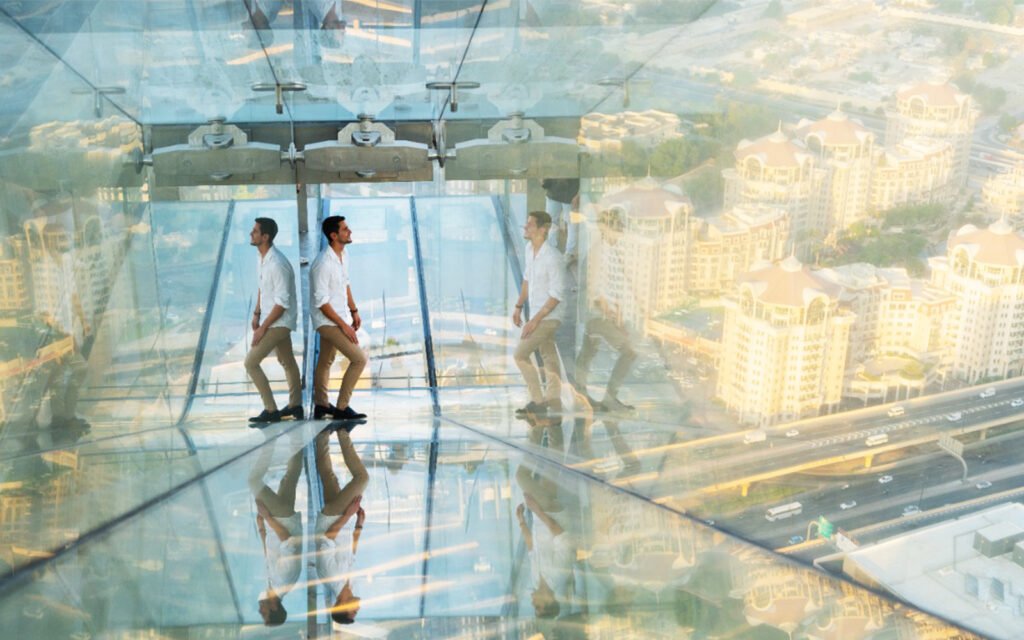 Walk On The Edge Of The Tower
Wait, there's more (if you're brave-hearted). Ever what it would be like to hang out at the edge of a skyscraper in Dubai? The Sky Views Edge Walk lets you take a stroll along the edge of the Address tower. Walk hands-free along the ledge of the 53rd floor, with absolutely no barriers between you and the view. Participants will be equipped with a safety harness and will undergo a briefing session before stepping on the ridge, located 219.5 metres above the ground. Do you have what it takes to walk the Walk?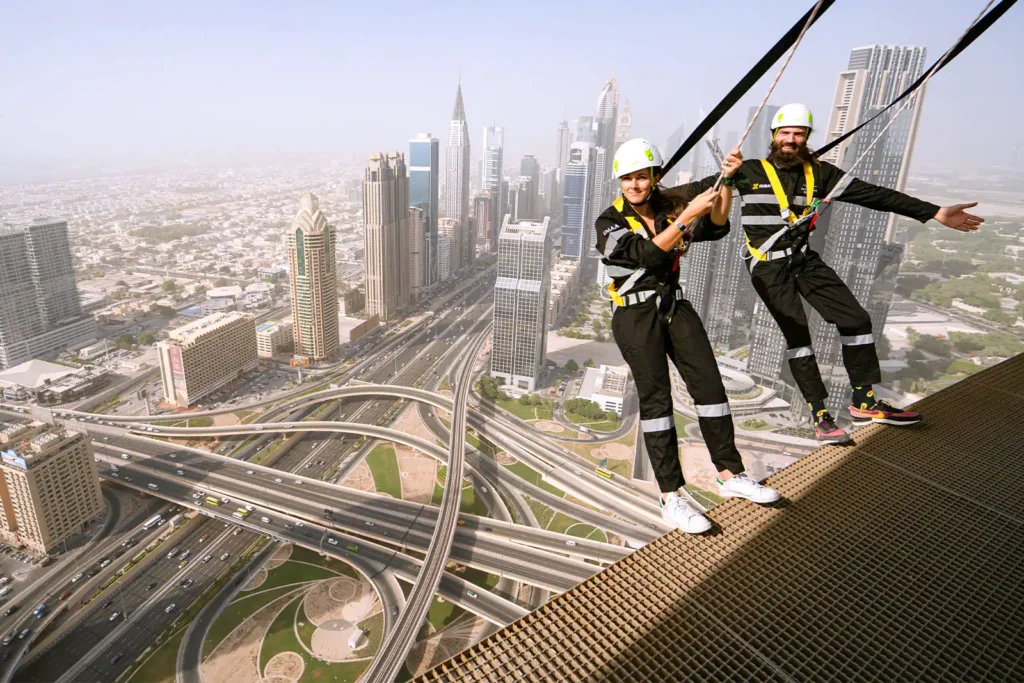 Last but not the least, if you're not up for any adventure, head to the observatory and spam your gram! This will give you access to level 52, literally transporting you above the clouds. Walk up to level 53 via a spiral staircase and soak in impressive views of Burj Khalifa, Downtown Dubai and Sheikh Zayed Road.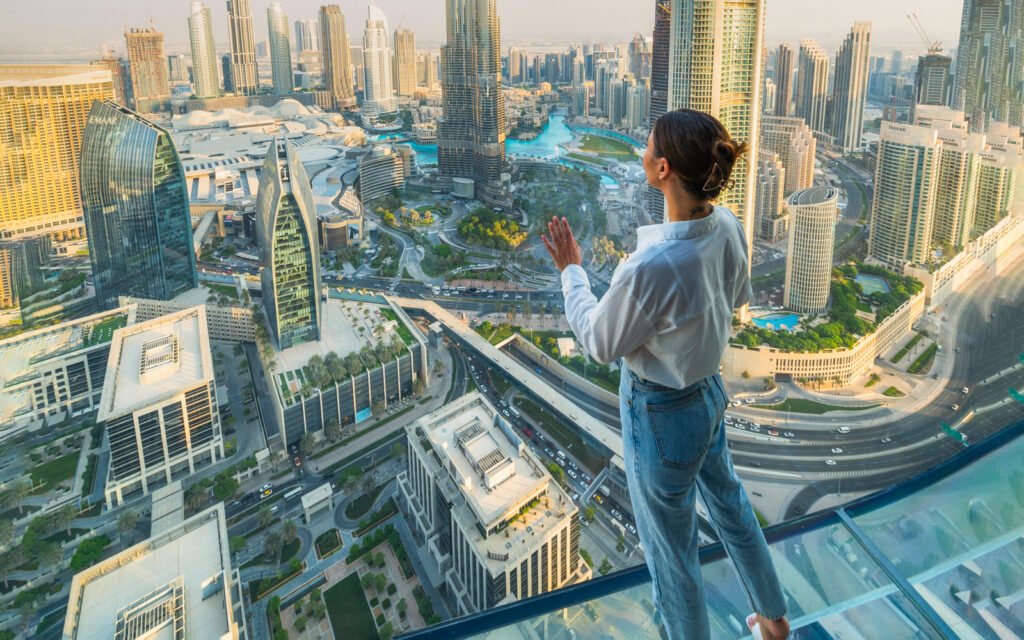 Round off a day of thrills and adventure, or simply sample the city's best views along with some of its most tempting food at the classic American-style diner, Sky 52.
Advertisement