Majid Al Futtaim, a trailblazer in shopping malls, communities, retail, and leisure across the Middle East, Africa, and Asia, has unveiled Launchpad X, a groundbreaking concept store aimed at fostering local startups. This dynamic new store showcases the talents of startups, including winners from Majid Al Futtaim's Launchpad Accelerator Programme, which was launched last year to nurture entrepreneurship and support small and medium-sized enterprises in their quest for innovation, creativity, and growth.
Launchpad X: Connecting Local Startups with Global Markets
Located within City Centre Mirdif, Launchpad X is home to a diverse array of local brands that have demonstrated exceptional innovation, creativity, and growth potential. This initiative bridges these budding businesses with unparalleled go-to-market opportunities offered by Majid Al Futtaim's shopping malls. The 'X' in Launchpad X symbolizes collaboration, aligning with Majid Al Futtaim's ongoing commitment to elevating homegrown brands onto the global stage.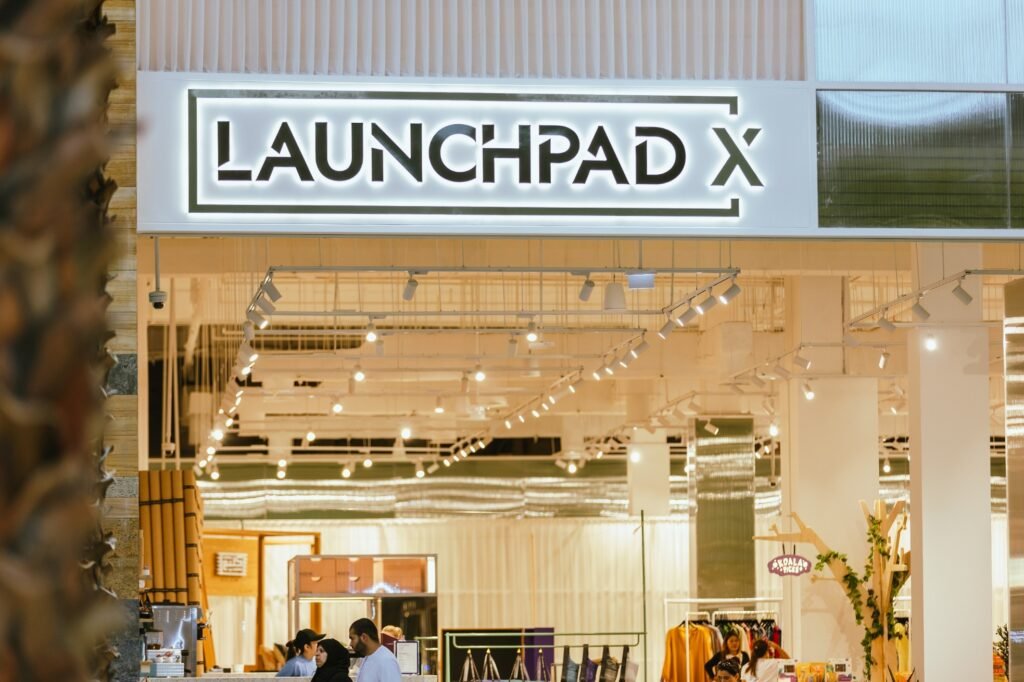 Also read: Sephora's Innovative OOH Campaign: Elevating Great Hair Days In Dubai
An Eclectic Mix of Innovative Brands
The Launchpad X lineup features startups already benefiting from Majid Al Futtaim's pioneering Launchpad Accelerator Programme, as well as additional small and medium-sized enterprises from across the MENA region, all showcasing new product or service capabilities. Launched in 2022, the Launchpad Accelerator Programme's mission is to uplift startups and SMEs in the MENA region by providing access to innovative technology, mentorship, training, and go-to-market opportunities.
Meet the Innovative Brands
Among the standout brands featured at Launchpad X are:
Wallace & Co: A leading luxury home fragrances company.
Reform: A sustainable luxury fashion and home essentials brand.
LC: A premium active and loungewear brand.
Koala Picks: Producers of healthy snacks for families.
HypeSelection: An upcoming sneaker and streetwear boutique.
Blue Matcha: Offering premium matcha and coffee drinks.
Bambah: A fashion line and women's boutique.
Kiliim: An Egyptian sustainable and ethnic crafts brand.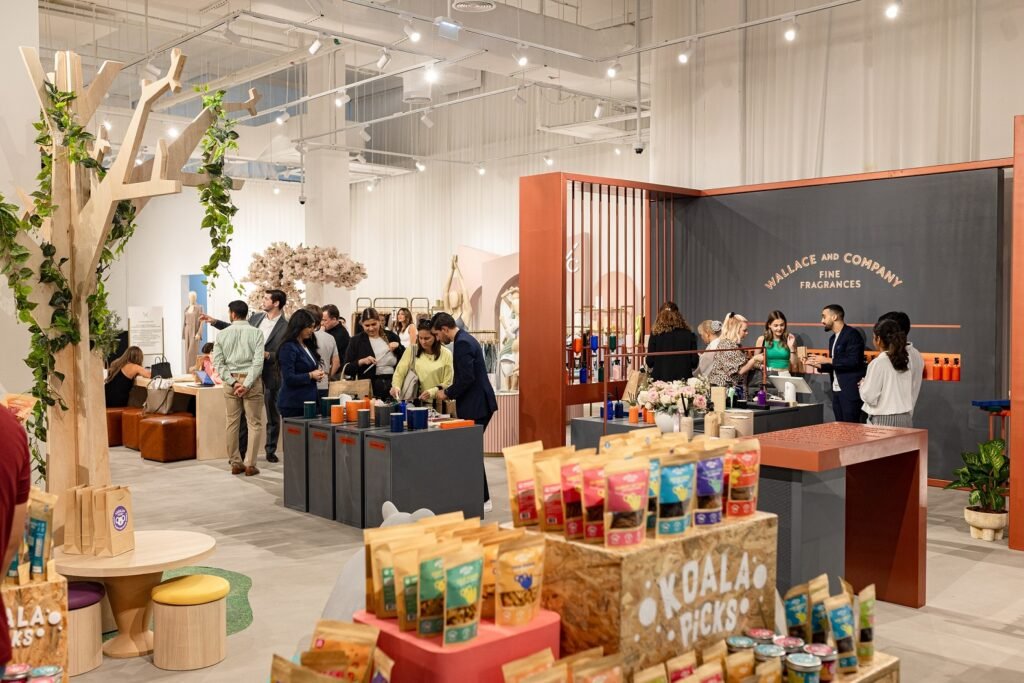 Driving Regional Innovation and Economic Growth
Fuad Mansoor Sharaf, Managing Director of the UAE Shopping Malls at Majid Al Futtaim Properties, expressed his delight at the launch of Launchpad X. He noted that this concept store represents a significant milestone in Majid Al Futtaim's strategy to unlock the potential of startups in the region. Sharaf emphasized that Launchpad X will not only connect leading regional startups to new opportunities but will also serve as a catalyst for innovation and economic development.
Advertisement

Strategic Partnerships for Success
In collaboration with AstroLabs, Microsoft, and DIFC Launchpad, Majid Al Futtaim's Launchpad Accelerator Programme partners with and invests in innovative startups and SMEs. These businesses benefit from the vast reach and scale of the Majid Al Futtaim ecosystem.
Supporting Local Entrepreneurs
The Launchpad programme supports local entrepreneurs across various segments, including fashion and lifestyle, leisure, climate, and community. Notably, nearly 50% of its initial cohort of winners were female entrepreneurs who gained access to tangible growth opportunities with Majid Al Futtaim. This includes accelerating customer acquisition, improving operational efficiency, and accessing new revenue streams.
A Vision of Global Integration
Majid Al Futtaim's commitment to building a meaningful and globally integrated business environment comes to life with Launchpad X. This exciting initiative paves the way for startups to explore a commercial customer base and fulfill their dreams of global recognition.
Also read: Dubai's Fourth Comprehensive Household Health Survey: A Closer Look
Looking Ahead
Stay tuned for the announcement of the new winners for the second edition of Majid Al Futtaim's Launchpad Accelerator Programme by September 27. These winners will cater to homegrown and climatetech segments, further contributing to the region's entrepreneurial ecosystem. Launchpad X represents a significant step toward empowering local startups and propelling them onto the world stage, aligning with Majid Al Futtaim's mission to drive innovation and economic growth in the MENA region.
Advertisement