The Dubai Health Authority (DHA) is set to commence its fourth Dubai Household Health Survey (DHHS) in collaboration with Dubai Data & Statistics Establishment, a subsidiary of Digital Dubai. This extensive survey, scheduled to start on September 10, 2023, aims to gather evidence-based data from 2,500 households, including both nationals and expatriates. The data will be used to inform future interventions, plans, and policies aimed at improving the health and well-being of the community.
Survey Overview
The DHHS, first conducted in 2009 and subsequently every five years, is renowned as the most comprehensive household health study. Previous surveys were conducted in 2014 and 2019. This year's survey will encompass four primary themes:
1. Addressing Health Concerns
The DHHS will delve into issues such as diabetes, blood pressure, and obesity, providing a thorough assessment of the health concerns within the community.
2. Promoting Healthy Lifestyles
The survey will assess habits like tobacco use, physical activity, and dietary choices, aiming to promote healthier lifestyles among residents.
3. Understanding Healthcare Spending
Gathering data on healthcare spending, including outpatient clinics and hospitals, to gain insights into the financial aspects of healthcare in Dubai.
4. Evaluating Quality of Health Services
Participants will share their satisfaction with health services and periodic examinations, helping to identify areas for improvement.
Dubai Health Authority's Director-General, Awadh Seghayer Al Ketbi, emphasized the government's commitment to the health sector and its importance in sustainable development. Al Ketbi stated that the comprehensive survey is designed to provide evidence-based data to shape interventions, policies, and processes aimed at enhancing the health and well-being of Dubai's residents.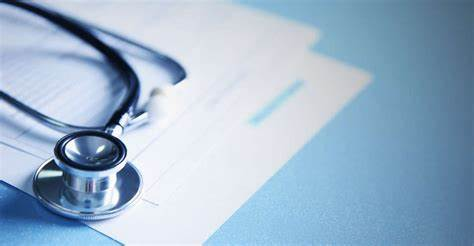 Also read: Dubai To Power Half A Million Homes With World's Largest Solar Park
Supporting Dubai's Healthcare Advancements
Younus Al Nasser, CEO of Dubai Data & Statistics Establishment, highlighted the commitment to digitalizing all aspects of life to enhance people's well-being and happiness. He emphasized the importance of data in supporting the government's strategic plans for healthcare.
Advertisement

Afaf BuOsaiba, Executive Director of the Data and Statistics Operations Sector at the Dubai Data & Statistics Establishment, stressed the significance of realistic data collected according to international standards to enable decision-makers to address challenges effectively.
A Global Health Model
Khaled Al Jallaf, Director of the Research, Studies, and Data Analysis Department at the DHA, explained that the survey follows recommendations from the World Health Organization and the World Bank, aiming to gather accurate health data. Al Jallaf underscored that the survey aims to improve public health, elevate healthcare services, and establish a global health model based on evidence-based data.
Streamlined Participation
To simplify the participation process, DHA has streamlined the field health survey, involving simple steps such as filling out an electronic questionnaire and conducting health measurements, including blood sugar, blood pressure, lipid profile, height, and weight. Al Jallaf encouraged community members to participate, emphasizing that the survey provides an opportunity for participants to become aware of their health conditions and take appropriate action.
Also read: Global Village Season 28 Grand Reopening: A Spectacular Event You Can't Afford To Miss!
A Brighter, Healthier Future
By actively participating in this vital survey, Dubai residents can contribute invaluable data that will further enhance the health and well-being of the population. The DHA's commitment to evidence-based decision-making promises a brighter, healthier future.
Don't miss your chance to be a part of the Dubai Household Health Survey (DHHS) and help shape the future of healthcare in the city. Your voice matters in building a healthier Dubai!
Advertisement