Global Village's highly anticipated Season 28 reopening is just around the corner! After a summer hiatus, this open-air wonderland is all set to welcome visitors on Wednesday, October 18, 2023, marking a week earlier than previous years. Don't miss out on the fun-filled festivities.
Global Village Season 28 Begins: More Time to Enjoy
Global Village has some exciting news for visitors this season. The park will be open until April 28, 2024, providing ample time for everyone to explore and enjoy its myriad attractions. Plan your visits accordingly and make the most of this extended season.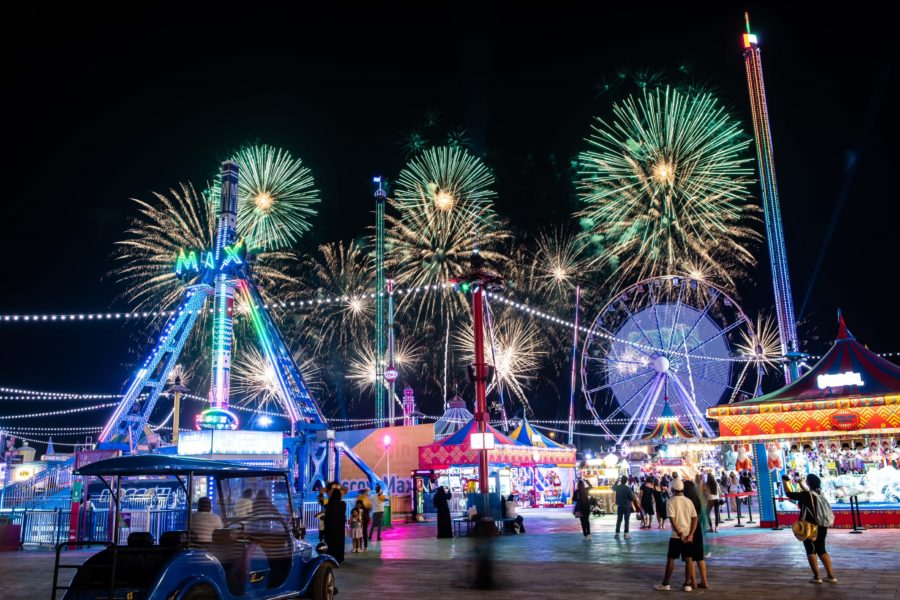 Also read: OPPO Enco Air3 Pro: Elevating Your Audio Experience With Bamboo-Fiber Diaphragm And Adaptive ANC
Remarkable Venue Awards: Recognition and Prestige
Global Village has garnered well-deserved recognition as it's nominated in the "Most Remarkable Venue" category for this year's Remarkable Venue Awards, hosted by Tiqets. This accolade underscores the park's outstanding appeal and the unforgettable experiences it offers to visitors.
Special Ladies and Family Day: Inclusivity at Its Best
Global Village is committed to inclusivity. Every Tuesday is reserved exclusively for ladies and families, except on official public holidays. It's the perfect opportunity for a memorable family outing or a ladies' night filled with adventure and enterta inment.
Advertisement

What's Included in Your Ticket?
When you purchase a ticket to Global Village Season 28, you'll unlock a treasure trove of experiences, including:
27 Country Pavilions: Immerse yourself in the diverse cultures and traditions of nations worldwide.
Authentic Emirati Heritage Area: Delve into the rich local culture and history.
Road of Asia: Journey through the captivating cultures of Asia.
Live Shows: Be enthralled by captivating performances.
Kids' Theatre: Treat your little ones to entertaining and educational shows.
Fireworks Shows: Experience the magic of stunning fireworks displays every Friday and Saturday.
A World of Attractions: Thrills Await!
Global Village offers a plethora of attractions to keep you entertained throughout your visit. Be sure not to miss:
Carnaval Zone: With a staggering 170 rides, games, and attractions, it's a paradise for thrill-seekers.
Ripley's Believe It Or Not!: Explore eccentric displays, from mind-bending visual illusions to iconic pop culture memorabilia.
Snowfest Ice Rink: Cool off and embrace the chilly fun.
Also read: BCCI Releases 400,000 Cricket World Cup Tickets To Meet High Demand
For those seeking heart-pounding thrills, make your way through Ripley's Marvelous Mirror Maze, experience Ripley's Moving Theater 4D, and brave The House of Fear attraction.
Global Village Season 28 promises to be an unforgettable experience for visitors of all ages. With its diverse offerings, extended season, and remarkable recognition, it's an absolute must-visit destination in Dubai.
So, mark your calendars for October 18, and get ready to create lasting memories at Global Village Season 28. See you there!
Advertisement