In response to the soaring demand for Cricket World Cup tickets, the Board of Control for Cricket in India (BCCI) is delighted to announce the release of approximately 400,000 Cricket World Cup tickets. This move aims to ensure that passionate cricket enthusiasts worldwide have ample opportunities to secure their seats for this much-anticipated tournament.
Cricket World Cup: Booking Details and Sale Date
Mark your calendars for September 8, 2023, at 8:00 PM IST, as this marks the official kickoff of the general ticket sale for all World Cup matches. To secure your spot in the stadiums, simply visit the official ticketing website at https://tickets.cricketworldcup.com. Stay tuned for updates on subsequent ticket sale phases.
A Global Spectacle:
The World Cup has always celebrated cricketing excellence, with top-tier teams vying for the prestigious trophy. With the release of this substantial number of tickets, the BCCI underscores its commitment to making this event accessible to fans from all walks of life. Cricket's status as a beloved global sport is further solidified.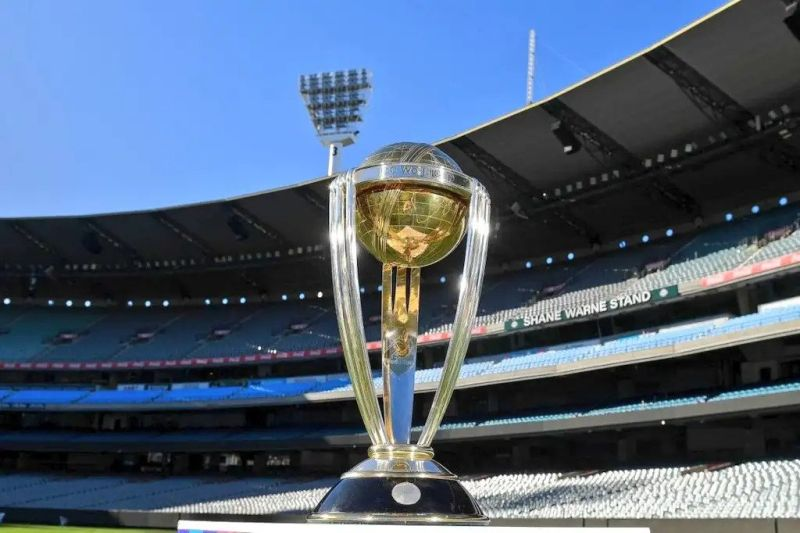 Also read: Sultan Al Neyadi's Space Homecoming: Hear His Heroic Words
Don't Miss Out: Act Swiftly
As excitement mounts, cricket enthusiasts worldwide are encouraged to act swiftly when tickets become available. The demand is expected to be exceptionally high, given the tournament's prestige and the passion it ignites among fans. Secure your spot to be part of this unforgettable sporting spectacle.
Creating Memories: The 2023 Cricket World Cup
Advertisement

As we continue the countdown to the 2023 Cricket World Cup, fans can look forward to an extraordinary experience in the stadiums, cheering for their favorite teams, and creating lasting memories during this cricketing extravaganza. Stay updated for further ticket availability and ensure you're part of this thrilling tournament, which promises to be a cricketing spectacle.
Cricket World Cup Tickets: Your Gateway to the Action
The release of 400,000 World Cup tickets by the BCCI is a testament to the dedication to promoting the sport and providing fans with a unique opportunity to witness cricketing history. The accessibility of these tickets ensures that the fervor and enthusiasm for the game transcend boundaries and unite fans in celebrating the sport they love.
Also read: CB2 Showcases 'Designed To Make A Statement' Campaign With Exclusive Collaborations
Seize Your Moment: Secure Your Cricket World Cup Tickets Now
In summary, the BCCI's decision to release a substantial number of Cricket World Cup tickets signifies a commitment to accommodating the global community of cricket enthusiasts. Don't miss your chance to be part of this grand sporting event. Visit https://tickets.cricketworldcup.com on September 8, 2023, at 8:00 PM IST, and secure your Cricket World Cup tickets to witness the cricketing extravaganza of the year.
Advertisement