OPPO, the global technology brand, has unveiled a groundbreaking addition to its audio lineup – the OPPO Enco Air3 Pro. This wireless earbud innovation boasts a world-first feature – a bamboo-fiber diaphragm – offering users a remarkably natural and high-quality sound experience. Priced at just Dhs349, these earbuds are set to revolutionize your auditory world.
OPPO Enco Air3 Pro: Bamboo-Fiber Diaphragm Innovation
The OPPO Enco Air3 Pro draws inspiration from ancient bamboo papermaking techniques to craft the world's first bamboo-fiber diaphragm for earphones. This innovation brings three major advantages: it's 60% lighter, 56% more rigid, and has 63% more elastic damping than conventional diaphragms. The result? A breakthrough in sound quality, breaking through the 40kHz barrier, delivering high-fidelity sound that's both gentle and captivating.
LDAC Hi-Fi Transmission and Golden Sound 2.0
These earbuds are not just about the diaphragm. They support LDAC hi-fidelity transmission, ensuring Hi-Res Audio gold-certified acoustic performance, preserving every sonic detail with a bit rate of up to 990kbps. The Golden Sound 2.0 technology creates a personalized ear canal model for precise sound reproduction, immersing you in an unparalleled audio realm.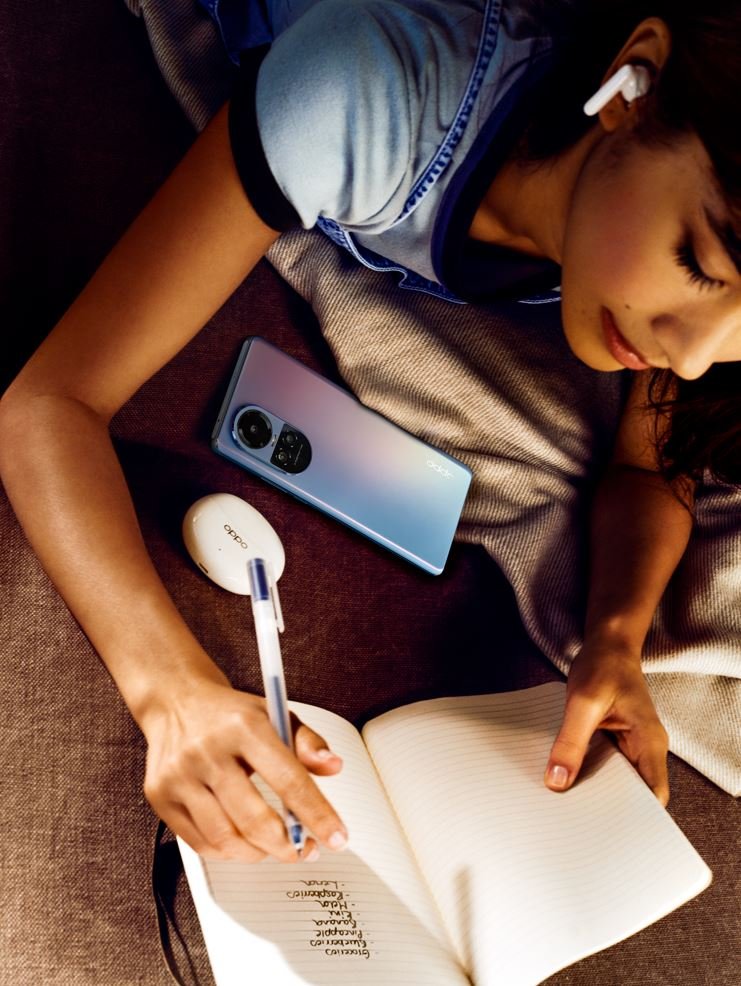 Also read: G20 Summit: Delhi's Indira Gandhi Airport Cancels 160 Flights
Adaptive ANC for Ultimate Immersion
The OPPO Enco Air3 Pro is equipped with 49dB adaptive ANC, certified by TÜV Rheinland for remarkable performance. It adjusts seamlessly to your surroundings, making it perfect for commuting, travel, office work, or study sessions. The earbuds also feature Transparent Mode, allowing you to stay connected with the outside world without removing them.
Advertisement

Smart Features and Extended Battery Life
These earbuds offer intuitive smart controls, enabling you to connect to two devices simultaneously for a seamless audio experience. With a rated battery life of 7 hours on a single charge and a total of 30 hours with the charging case, they keep the music playing all day. Plus, just 10 minutes of fast charging gives you 2 hours of listening time. The Bluetooth 5.3 technology ensures stable connections and minimal latency.
Also read: BCCI Releases 400,000 Cricket World Cup Tickets To Meet High Demand
Stylish Design and Durability
The OPPO Enco Air3 Pro doesn't just sound great; it looks fantastic too. The charging case features a mesmerizing gradient design reminiscent of the sky's natural beauty. Compact and portable, these earbuds are rated IP55 for dust and water resistance, making them ideal for outdoor activities.
The OPPO Enco Air3 Pro is available for purchase on OPPO's website and at retail partner stores, marking a new era in high-quality, immersive audio experiences. Get ready to elevate your listening adventures with these remarkable earbuds, priced at an attractive Dhs349.
Experience the future of sound with OPPO Enco Air3 Pro!
Advertisement