Dubai, a bustling metropolis known for its dynamic blend of beauty, design, fitness, and more, is all set to host an array of exciting events this October. From the glamorous world of beauty at Beautyworld Middle East to culinary excellence, fitness challenges, and the latest in design trends, there's something for everyone to indulge in. Explore these captivating happenings that make October in Dubai an extraordinary month
1. Beautyworld Middle East 2023: Clean + Conscious Beauty Takes Center Stage
Event Date: October 30th – November 1st, 2023
Beautyworld Middle East, held in Dubai, is evolving its approach to cater to the rising demand for sustainable, eco-friendly, and ethical beauty products. The new segment, Clean + Conscious, is set to redefine the beauty industry by focusing on clean and safe ingredients, sustainability, ethical sourcing, social impact, inclusivity, and transparency. With the global 'clean beauty' market projected to reach $15.3 billion by 2028, this event is where the future of beauty is being shaped.
Notable brands committed to making a difference for both people and the planet at Clean + Conscious in 2023 include Re Skincare (Palestine), So Pure (UK), Manifest Beauty (USA), Maruderm (Turkey), Urang (South Korea), Marzia Clinic (Italy), and SKNFED (UK).
Also read: UAE: 6 Hauntingly Delightful Halloween Experiences & Offers! (socialkandura.com)
Why You Should Attend: Discover a wide range of clean beauty products, and sustainable packaging solutions, and connect with like-minded individuals and organizations dedicated to driving positive change in the beauty industry.
2. Experience Culinary Excellence with Sfumato's Monthly Chef's Selection Menu for October
Location: Sfumato, Dubai
For the foodies and gourmands, Sfumato's monthly chef's selection menu promises an extraordinary dining experience. Chef Alena Solodovichenko, a Michelin-recognized culinary artist, has curated a menu that tantalizes the senses with bold flavors, unique textures, and artistic presentation. From delectable starters to sumptuous mains and decadent desserts, Sfumato offers an unparalleled gastronomic journey.
The special Chef's selection menu complements Sfumato's main menu, offering you the chance to explore a wide variety of flavors.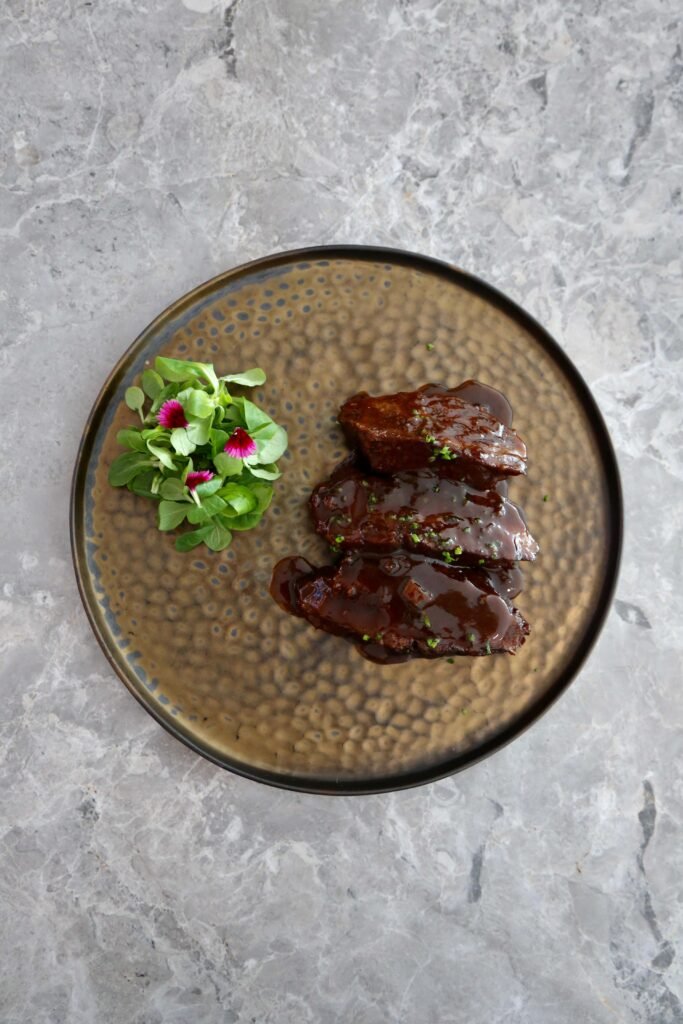 Why You Should Attend: Indulge in a world of gastronomic delights and savor the artistry of a renowned chef.
3. BoConcept's AW23 Kollektion: Design You Can Feel
Location: BoConcept Showrooms
BoConcept's new AW23 Kollektion explores the emotional connection between design and our well-being. In a world marked by uncertainty, these designs aim to create spaces that provide comfort, calm, and deep satisfaction. Oversized silhouettes, tactile beauty, and innovative storage solutions are some of the highlights.
Notable pieces include the Salamanca sofa, designed for maximum comfort, the Santiago dining table with organic shapes and tactile materials, and the versatile Calgary storage system that allows you to curate your belongings with open storage.
Why You Should Attend: Explore furniture that promotes well-being, comfort, and timeless design in an era of increasing demand for calming and comforting spaces.
4. Snap Fitness UAE: Win Free Memberships During Dubai Fitness Challenge
Event Date: October 28th – November 26th, 2023
For fitness enthusiasts, Snap Fitness UAE has an exciting offer during the Dubai Fitness Challenge. Show your dedication by visiting a Snap Fitness club for 30 days, and you'll earn a three-month free membership. Even if you visit for 15 days, you'll win a one-month gym membership. Snap Fitness is committed to making fitness a rewarding journey for its members.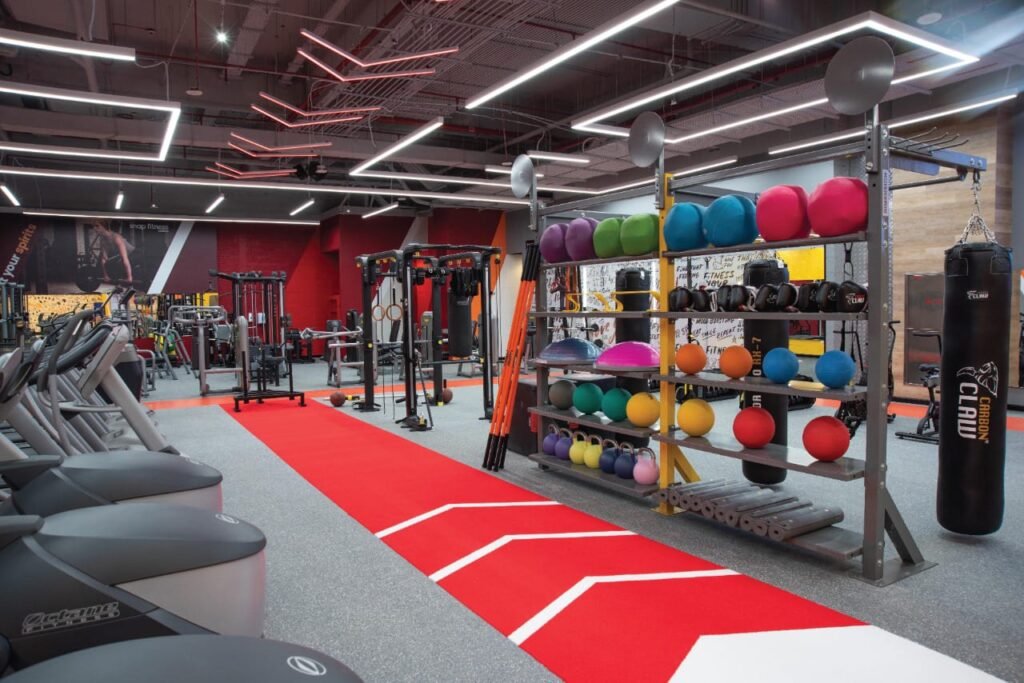 Why You Should Attend: Get fit, stay motivated, and enjoy the rewards of a healthier lifestyle.
5. PAD: Pilates & Dance Studio by Yasmin Karachiwala: Free Dance and Pilates Classes
Location: PAD Studio, The Greens, Dubai
As part of the Dubai Fitness Challenge, PAD offers free 30-minute dance and Pilates classes. Enhance your core strength and flexibility with Pilates or unite with others through Bollywood Dance. These classes are accessible to all and aim to make fitness enjoyable during the challenge.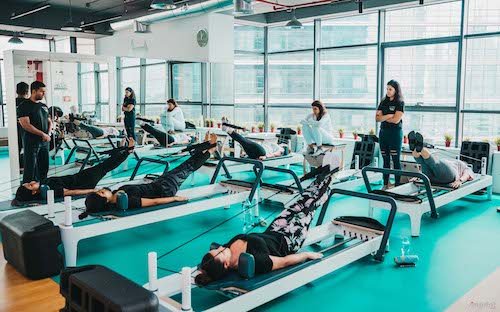 Why You Should Attend: Embrace the transformative power of Pilates and the joy of dance while keeping active during the fitness challenge.
6. Play for Free at DANUBE Sports World During the Dubai Fitness Challenge
Event Date: October 28th – November 26th, 2023
DANUBE Sports World invites fitness enthusiasts to enjoy a variety of sports activities for free. From badminton to table tennis, padel, cricket, and football, there's something for everyone. Watch their Instagram account for daily slot announcements, and you can try a different sport or fitness activity each day.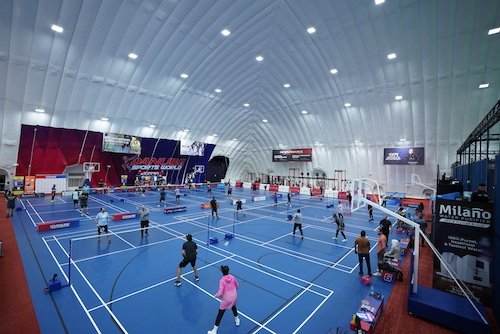 Aslo read: UAE: 6 Hauntingly Delightful Halloween Experiences & Offers! (socialkandura.com)
Why You Should Attend: Get active, have fun, and support a charitable cause during the Dubai Fitness Challenge.
7.Heart2Heart Cares 2023
Event Date: October 29, 2023
Dubai welcomes 'Heart2Heart Cares 2023,' an Aster Volunteers' CSR initiative, on October 29, 2023. This event focuses on heart health awareness and encourages participants to engage in various fitness activities. From walking for heart health to cycling and calorie-burning challenges, it's a month-long journey dedicated to both personal well-being and a greater cause. Participants can register, record their progress, and even earn volunteering hours and certificates. Exciting prizes and entertainment activities add to the event's charm.
Advertisement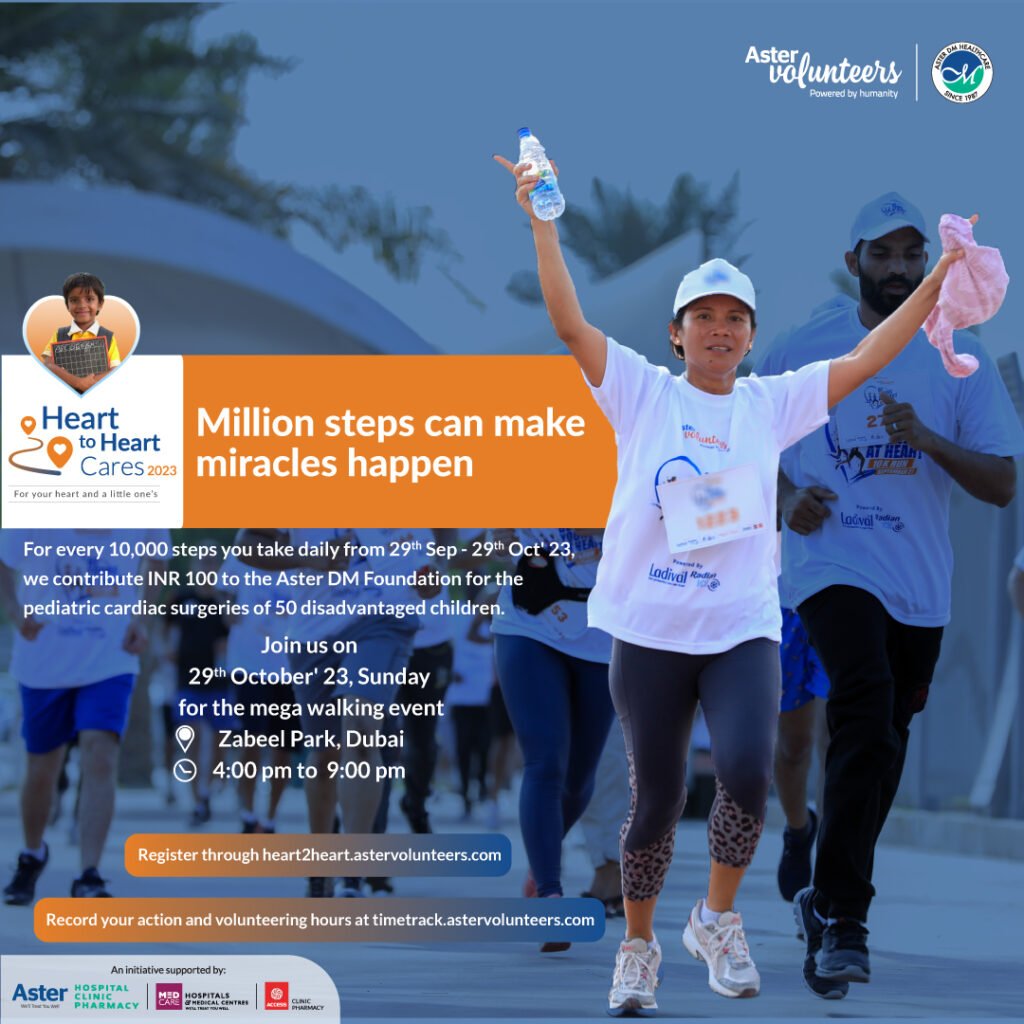 Why You Should Visit:
Health Impact: Participate in fitness challenges that promote heart health and well-being.
Noble Cause: Contribute to life-saving heart surgeries for underprivileged children.
Exciting Prizes: The first 2,000 registrations have a chance to win gifts, and special prizes await top performers.
Community Spirit: Join a heart-healthy event with fun and rewards, all while making a positive impact.
Location: Zabeel Park, Dubai | Time: 4 pm to 9 pm GST | Registration: Register Here
8. Football Fiesta at Roxy Cinemas
Dates: October 28th and 29th, 2023
Location: Dubai Hills Mall
Venues: Roxy XTREME (English Commentary), Al Khawaneej Walk (Arabic Commentary), Roxy Silver (English Commentary)
Dubai's Roxy Cinemas is turning football weekends into an extraordinary cinematic experience on October 28th and 29th, 2023, at Dubai Hills Mall.
On Saturday, 28th October, catch the intense rivalry between Real Madrid CF and FC Barcelona at Roxy XTREME with English commentary or Al Khawaneej Walk with Arabic commentary.
On Sunday, 29th October, enjoy the Premier League showdown between Manchester City and Manchester United at Roxy Silver.
For the ultimate experience, Roxy Cinemas offers a Game Day combo with hotdogs, popcorn, and more for AED 75 per person.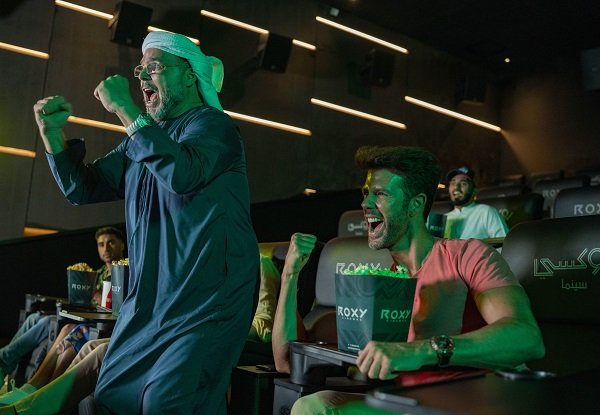 Why You Should Visit:
Enjoy epic football matches on the big screen.
Experience the games in comfort with plush seating.
Indulge in a Game Day combo for the full experience.
Don't miss this extraordinary football viewing opportunity at Roxy Cinemas in Dubai Hills Mall. Visit Roxy Cinemas for more information and bookings.

9. Bombay Borough's October Delights
In the heart of DIFC's Gate Village 3, Bombay Borough is set to take you on a culinary journey through India with its array of October promotions.
1. October Culinary Episodes – Rezala Chicken Pot Pie
When: All month
Price: AED 110
This month, savor the Rezala Chicken Pot Pie, a fusion of classic pot pie with the heartwarming flavors of Rezala chicken curry and Indian five-spice masala. It's a taste of Bengal reimagined.
2. Daily Happy Hours
When: 4 pm to 8 pm daily
Offer: Buy one, get one free on the entire bar menu
Enjoy Bombay Borough's daily happy hours, featuring an extensive range of cocktails and innovative beverages. It's the perfect way to unwind any day of the week.
3. Pauwa Wednesdays
Every Wednesday, starting at 6:00 pm
Options:

AED 199 for 3 Pauwas + Chakhna Platter
AED 249 for Unlimited Pauwas & Chakhna Platters
Midweek fun at Bombay Borough! Join Pauwa Wednesdays for refreshing cocktails and mocktails paired with delectable Chakhna platters, including favorites like Butter Chicken Wings and Gunpowder Potatoes.
Book your table by contacting (+971) 54 995 8296, reservations@bombayborough.ae, or by visiting this link.
10. Young Artists' Paradise at Couqley French Bistro & Bar
This October, Couqley French Bistro & Bar presents an exciting opportunity for budding artists, offering a creative painting course in collaboration with Kidz Love Art.
When: October 29th – November 26th, every Sunday from 2 PM to 4 PM
For: Children aged 6 to 13 Price: AED 1,550 per child
In this five-week course, kids will explore the world of art guided by experienced instructors. They will delve into color theory, application, composition, and layout while enhancing their technical skills and vocabulary.
As the course progresses, young artists will create their own masterpieces, which they'll proudly present to their parents on November 26th. The package includes all necessary materials, and tools, as well as snacks and drinks to keep the young artists energized.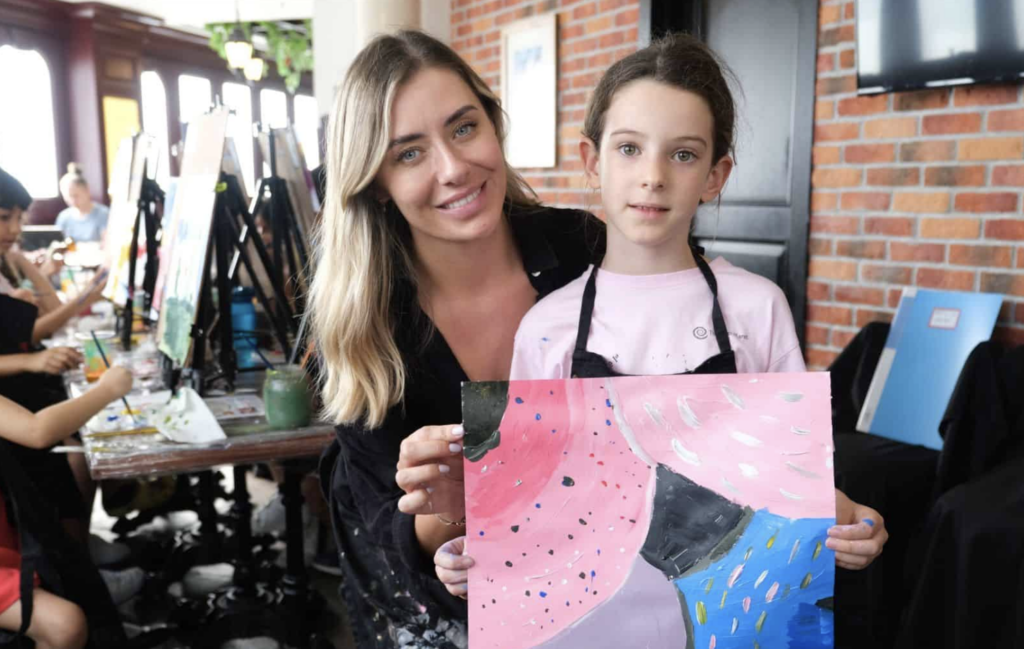 Parents can enjoy the delightful dishes from Couqley's award-winning menu while their kids discover their inner artist. Discounts are available for siblings, friends, and referrals.
To register your child for this creative journey, visit the Kidz Love Art website. For reservations at Couqley, call 04 514-9339 or message via WhatsApp: 05 549-0097. Unlock your child's artistic potential this October!
As October unfolds in Dubai, it's clear that the city offers a myriad of opportunities to engage with beauty, fitness, and design. These events reflect the city's vibrant and ever-evolving character. Don't miss your chance to be a part of the action and experience the best of Dubai's diverse offerings this month
Advertisement