What can you buy in AED 1 in Dubai? Well, there might be a LOT, but we've scouted something you just cannot miss. Momo lovers, get ready for the BINGE. This cafe in Dubai is offering your favourite Momos for just AED 1. Yes, you read that right! Located in Al Nahda, Desi Cuppa has rolled out AED 1 momos for all momo fans to go on a momo feast!
Head to Desi Cuppa on Tuesdays between 5-6 pm and enjoy lip smacking momos for just AED 1. The cafe caters to all kind of momo-lovers, serving vegetarian and non- vegetarians versions.
Diners can choose from steamed or fried versions. Pick from chicken momos or opt for desi butter chicken momos, if you enjoy non-veg. Vegetarians can binge on momos stuffed with veggies, cooked to perfection.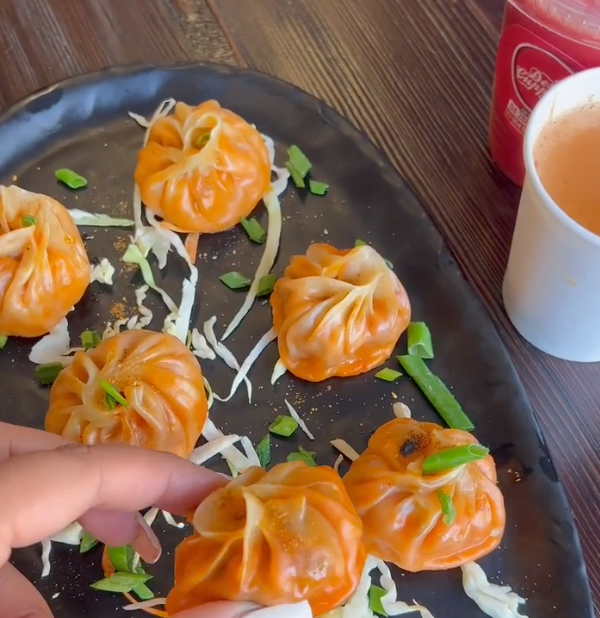 The offer is valid ONLY on Tuesdays and that too only for one hour (5- 6 pm), so hurry! But, that's not all. The cafe is known to serve some of the yummiest dishes in town. Desi Cuppa serves Dubai's first ever waffle pizza. Loaded with cheese and chicken, this one comes on top of a waffle, instead of a pizza base and it costs just AED 20. Taking their pizza experiment a little further, there's Khulhad Pizza, which lets you dig into a pizza from a mud pot. This one's also priced at AED 20.
Besides, the cafe also serves other dishes like pizza pocket, waffle burger, variety of pastas, milkshakes and much more. So, when are you heading for the binge?
details