If you're too lazy for breakfast, how about a super sophisticated afternoon high tea? Well, you're raising your brows, you're sure to get hooked to this one. An 'un-bee-lievable afternoon high tea experience has made its way to Dubai. Gather your gang now and head to SocialBee at Hilton Dubai Palm Jumeirah. Here are the deets!
Have you ever enjoyed an afternoon tea out of a bee hive? The newly opened social 'hive' at Hilton Dubai Palm Jumeirah, SocialBee, gives you a chance to do so. Except that this bee hive has a LOT of delicious treats instead of honey. SocialBee has introduced a one-of-a-kind hand-crafted afternoon tea experience. The new afternoon tea, inspired by locally sourced honey from Hatta, offers a delectable selection of sweet treats, savory bites, and an array of flavoured teas or unlimited coffee for AED 289 per stand, available daily from 2:00pm to 5:00pm.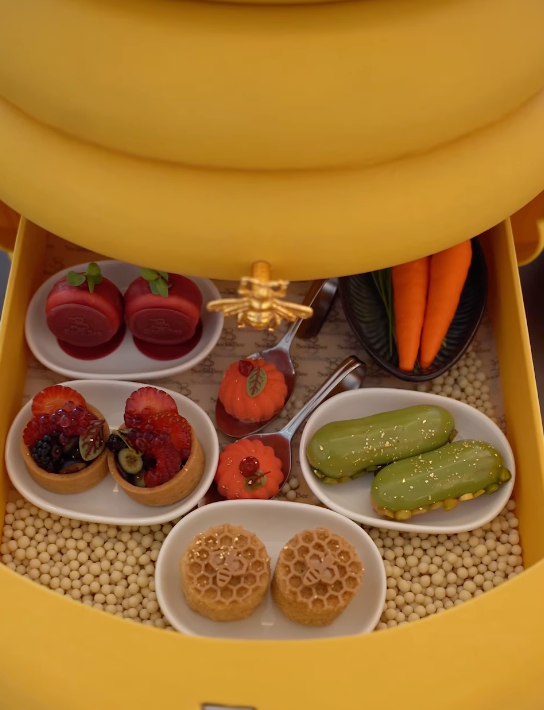 The high tea is served in a stunning bright yellow beehive theme stand, along with a little bit of surprise. The yellow stand has three drawers filled with sweet and savoury treats and an array of flavoured teas. Diners are in a for a cute surprise each time they open a hidden drawer. How cute is that!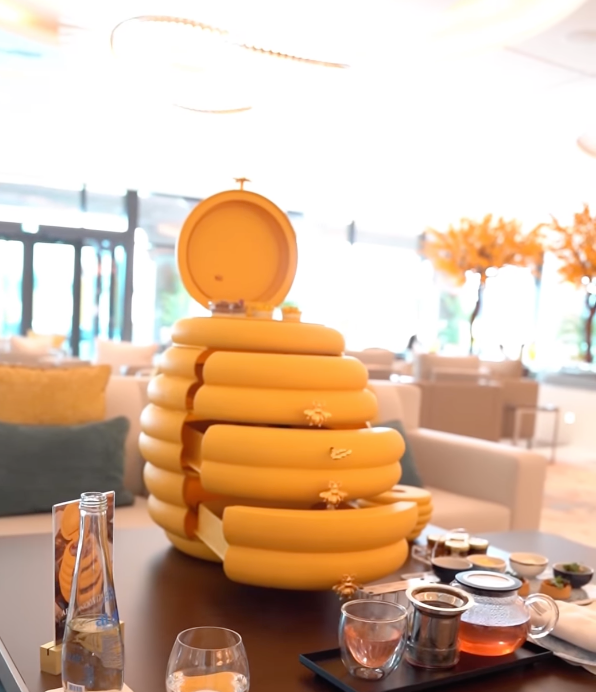 Gather your tea crew now and tell us how you liked the experience!
details
Address: Hilton Dubai Palm Jumeirah
Contact: +971 4 230 000
Price: AED 289 per person
Time: 2 pm to 5 pm