Dubai's ever-famous skyline is all set for a major change! The world's tallest tower the Burj Khalifa will soon undergo a stunning makeover. A magnificent five-story circular structure is soon set to be wrapped around the Burj Khalifa. Experimental architecture firm ZNera Space has proposed the idea of a giant ring around the Burj. Eager to know more? Read on.
The Downtown Circle structure will extend across 3KM
Aptly named the 'Downtown Circle', the structure will be three kilometers wide and five-story high. In short, Dubai-aites will soon witness a a 550 m (18,800 ft) tall sustainable vertical metropolis surrounding the large Burj Khalifa, alongside a 3,000 m (9,800 ft) circumference.
The Downtown Circle concept will bring together community, luxury, and futuristic urban planning in a wildly ambitious design that has been brought to life by a series of mesmerizing illustrations created in collaboration with Pictown, an architectural rendering company. The ring would be supported by five massive pillars, the bases of which would be located in vacant lots and could potentially serve another purpose.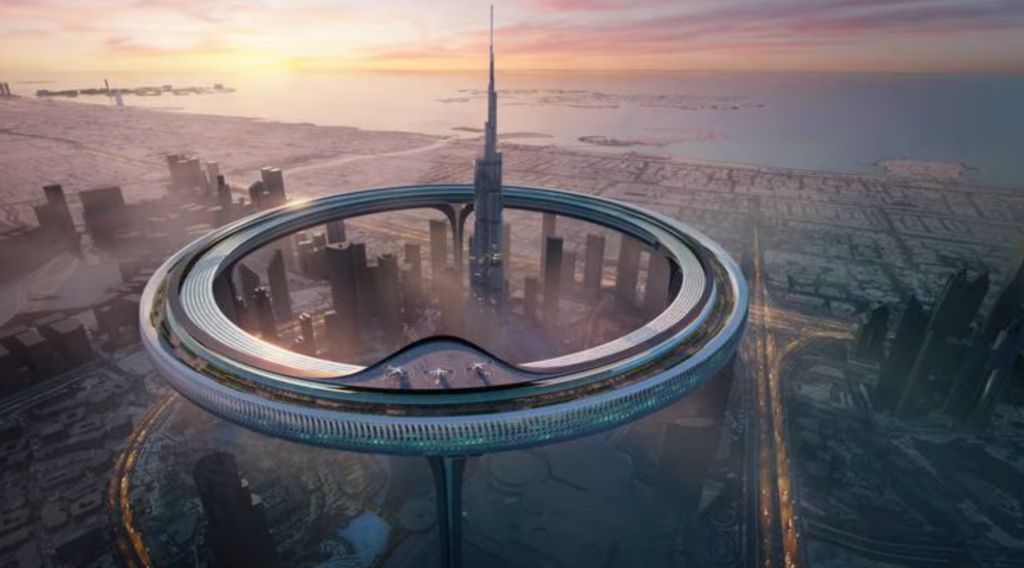 Inside, residents can find all things that make up a typical bustling metropolis, from residential, public, and business districts to a lush Skygarden, which sweeps the entire loop, encompassing many pristine climates and habitats. The building's footprint is made up of two main rings that are held together by a continuous green belt – the "Skypark" – that is illuminated by natural light and contains offices and research centers. The "Skypark" connects the floors vertically, resulting in a connected three-dimensional urban green ecosystem.
Advertisement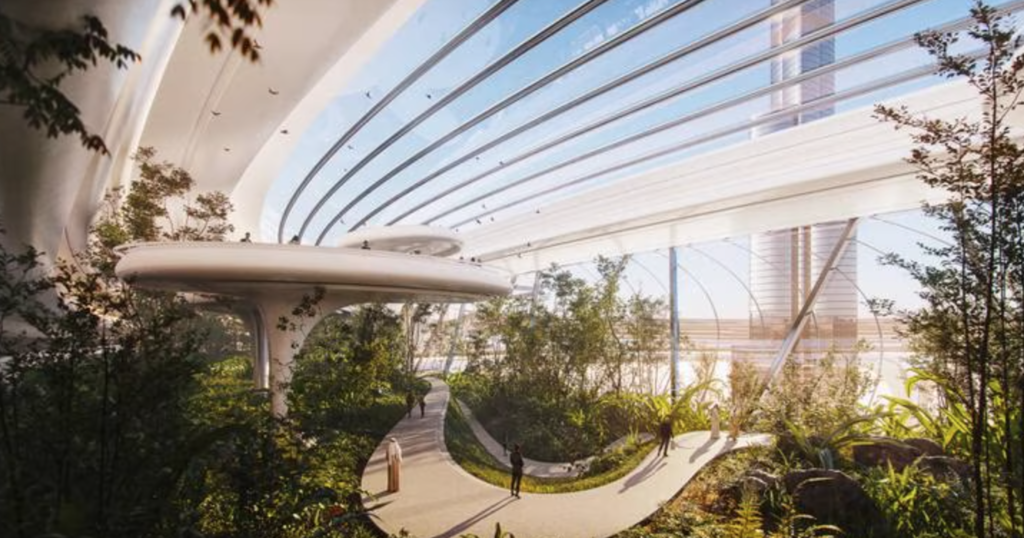 The 3km structure's draws panoramic views and clean air from the skypark that forms the development's central spine as it encircles the Burj Khalifa. The structure's large scale is broken down into smaller units to create a variety of spaces to serve public, commercial, and cultural programs. The project includes a range of office and housing typologies, including large offices and living/working units, as well as lofts, townhouses, and terraced houses.
The project also includes a tram line on the outer perimeter ring. Furthermore, twenty spacious pods capable of reaching speeds of up to 100 kilometers per hour would transport passengers around the Downtown Circle while providing 360-degree views of the city.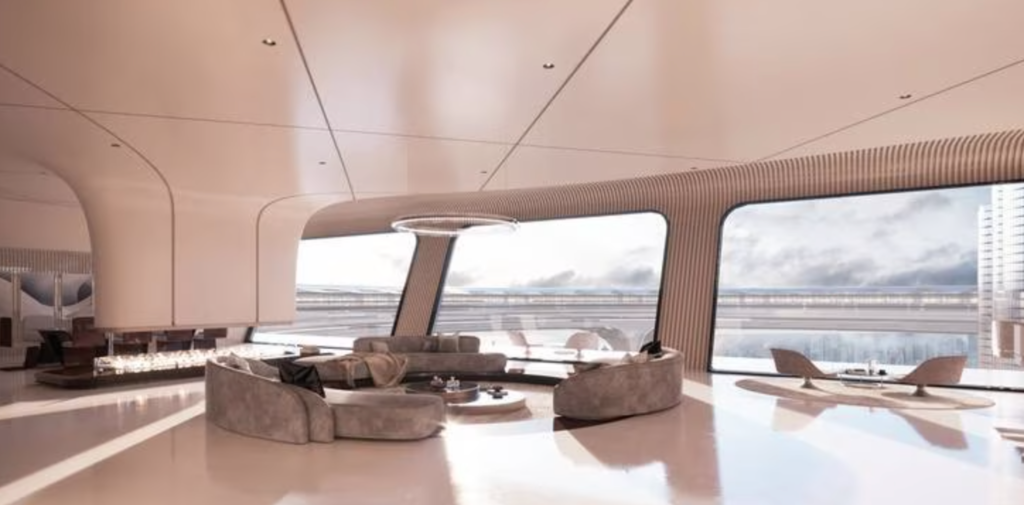 The Downtown Circle will boast public, commercial and cultural spaces. The idea was born during the pandemic in order to re-structure the way people live in cities and also how can there be change living in skyscrapers.
Advertisement