In the face of a worldwide downturn in the commercial real estate sector, the Dubai office market has demonstrated remarkable resilience, boasting high occupancy rates and an influx of multinational tenants.
According to Abdulla Belhoul, the CEO of Tecom Group, the central business district in Dubai has been witnessing strong demand for high-quality offices in the prime Dubai office market locations. The company recently reported a 6% increase in revenue and revealed that it has attracted numerous multinational firms seeking to expand their operations in Dubai and the wider region.
Tecom Group, housing prominent tenants such as Meta Platforms and Alphabet, saw its second-quarter revenue soar to Dhs535.1m ($146mn). The company welcomed over 1,500 new tenants in the first half of the year, achieving an impressive occupancy rate of 87%.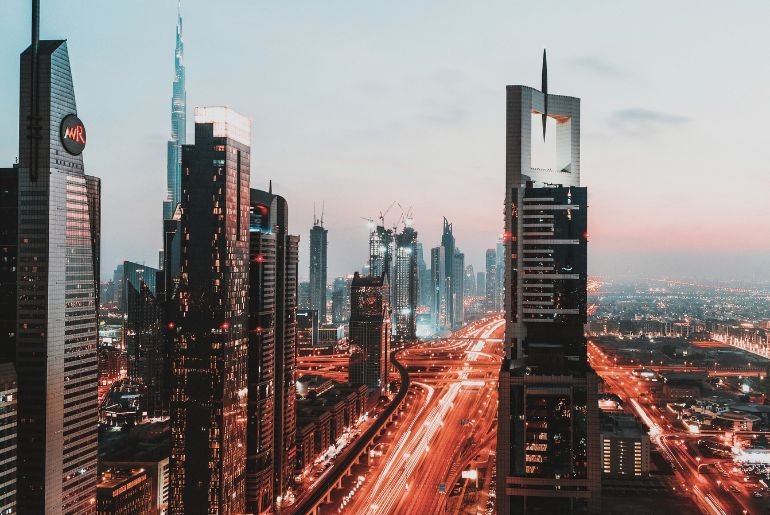 Also read: Airavat Aviation Launches Sustainable Luxury Private Air Travel In The Middle East
Dubai Office Market Flourishes Amid Global Slump
The commercial property market in Dubai has also witnessed a surge in occupancy rates, rising to an impressive 92.7% during the second quarter from 84.8% previously. This substantial increase can be attributed to the influx of companies establishing their presence in the Dubai office market, revitalizing the city's commercial real estate sector and effectively ending a prolonged property slump.
Advertisement

CBRE Group, a renowned real estate advisory firm, released a recent report affirming that the surge in demand and limited availability of quality supply were major drivers behind the rise in occupancy rates in the Dubai office market. Moreover, average rents for prime commercial real estate in Dubai have surged by as much as 17%, surpassing levels seen in 2019.
This performance in the Dubai office market stands in stark contrast to the situation in other major global cities. For instance, London experienced a modest average increase of 5% in prime real estate rents, while the US has been grappling with record-high office vacancies as tech giants abandon millions of square feet of office space.
Also read: UAE Gold Prices Drop To 1-Month Low – Is It The Right Time To Make A Purchase In UAE?
Notably, investors are keenly eyeing assets in the Dubai office market, with a prime office tower in the heart of the city's financial district attracting interest from more than a dozen entities worldwide, as reported by Bloomberg.
Tecom Group, which operates various business districts in Dubai, including Dubai Media City, Dubai Internet City, and Dubai Studio City, is optimistic about the Dubai office market's future. Despite new construction projects being initiated after years of limited activity, the company anticipates that demand will continue to outstrip available supply in the Dubai office market.
In conclusion, the Dubai office market has showcased remarkable strength amid the global slump, drawing multinational tenants and investors alike with its high-quality office spaces and prime locations. As demand continues to outpace supply, the Dubai office market's commercial real estate sector remains on a positive trajectory.
Advertisement