Airavat Aviation, a groundbreaking initiative by Transworld Group, has emerged as the epitome of luxury private jet travel in the Middle East. With its opulent fleet of Hawker 4000 super-midsize business jets, Airavat is all set to soar the skies, providing discerning travelers with an unparalleled hyper-personalized travel experience. From Dubai, its base of operations, Airavat will connect travelers to Europe, Africa, Asia, and the Middle East, redefining private air travel with a strong focus on sustainability and environmental consciousness.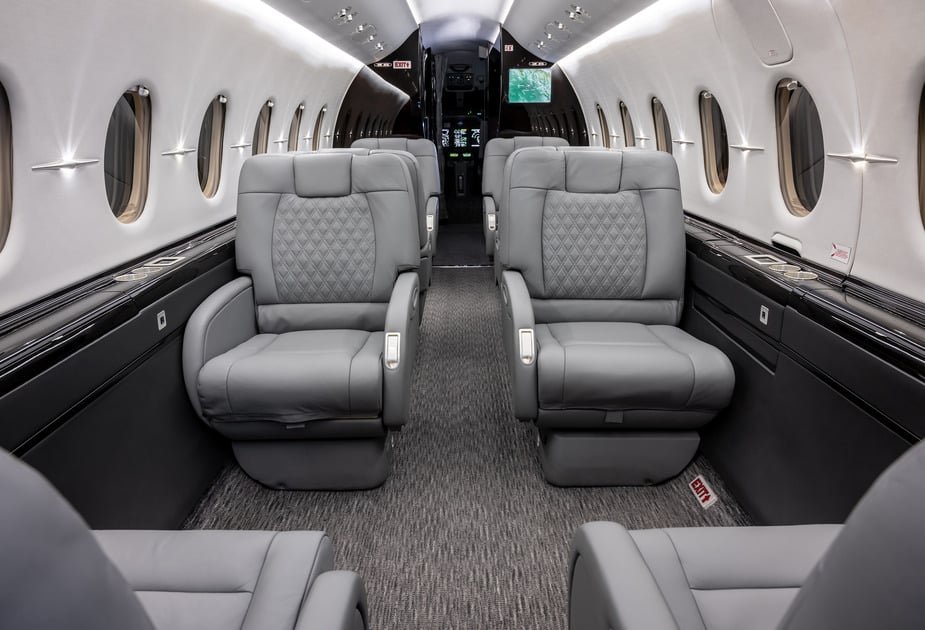 Also read: UAE-Iran Relations: President Receives Invitation To Visit Iran
Airavat Aviation Redefines Private Jet Experience
Meeting the Demands of a Growing Market
As reports indicate, the Middle East and Africa Jet Charter market is projected to witness substantial growth, reaching USD 851.90 million by 2028 from USD 511.52 million in 2023. Capitalizing on this thriving market and driven by the growing demand for luxury travel experiences in the region, Airavat aims to cater to ultra-high-net-worth individuals (UHNWIs) and business leaders seeking both luxury and environmental responsibility. Over the next five years, the airline targets capturing 8 to 10% of the market share, offering safe, seamless, and discreet luxury travel to its elite clientele.
A Vision for Sustainable Luxury
At the helm of Airavat Aviation's vision is Ramesh S. Ramakrishnan, Chairman of Transworld Group, who emphasizes the importance of catering to the evolving needs of modern travelers. "Today's UHNWIs, HNWIs, business leaders, and C-suites not only seek customized travel experiences but are also increasingly environmentally conscious," he stated. "With the launch of Airavat, we aim to introduce a new dimension of bespoke luxury that seamlessly blends aviation, travel, and hospitality with sustainability."
Strengthening the Indo-Arab Relationship
Strategic route selection sets Airavat Aviation apart, as it plays a significant role in strengthening the Indo-Arab relationship. By facilitating private aviation travel between these regions, Airavat fosters deeper ties and more extensive connectivity. The Middle East has become a magnet for luxury experiences, innovative enterprises, and sustainable mega-developments, attracting affluent individuals and influential thought leaders from across the globe. With some markets witnessing up to a 150% increase in the private aviation sector compared to pre-pandemic years, Airavat's entry couldn't be more timely.
Advertisement

Sustainable Initiatives: Offsetting the Carbon Footprint
Airavat Aviation is determined to make a difference in the aviation industry by focusing on sustainability. The airline has joined hands with a registered NGO to plant trees for every flight, effectively offsetting the carbon footprint of their operations. This commitment aligns with the aviation sector's aspiration to achieve net-zero carbon emissions by 2050, contributing significantly to the global fight against climate change.

Also read: Navigating The Seas Of Content Creation: CruisingCravings' Incredible Voyage To Authenticity And Impact
Transworld Group's Legacy of Excellence
Airavat Aviation is not just a private jet service; it embodies the legacy of Transworld Group, which was established in 1977 by the late R. Sivaswamy and has since been a pioneer in the global shipping and logistics industry. Building on this rich heritage, Airavat offers exclusively customized, eco-conscious, luxury air travel and concierge services, ensuring safety, excellence, and efficiency while remaining socially and environmentally responsible with carbon-neutral operations.
A New Era of Luxury Travel
As Airavat Aviation takes flight, it brings forth a new era of luxury travel that marries opulence with sustainability. With a focus on meeting the personalized needs of travelers, the airline aims to carve a significant niche in the Middle East market, delivering a level of luxury that leaves a lasting impression. Airavat Aviation is the embodiment of Transworld Group's commitment to excellence and its forward-looking approach to luxury travel with a conscience.
For more information about Airavat Aviation, please visit www.airavat.com.
Advertisement