If you're a connoisseur of both sports excitement and exquisite dining, we have a treat in store for you! Join us as we unveil the 5 most captivating dining deals that will tantalize your taste buds and elevate your sports experience. From the renowned 71 Sports Bar to the delight of Mr. Toad's, prepare to embark on a journey of flavors and entertainment.
Savor Exquisite Culinary Delights: Explore the Finest in Dining
1. The Extravaganza: À La Carte Summer Menu at 71 Sports Bar
Step into a vibrant world of sports and flavors with the all-new À La Carte Summer Menu at 71 Sports Bar. Whether you're an avid sports enthusiast or a dedicated foodie, this menu is designed to cater to all tastes. Explore a diverse selection of dishes, from Snacks and Salads to British Favorites, Grill, Burgers & Sandwiches, Pasta, Pizza, and more. Don't miss the classics like the delightful Caesar Salad, comforting Shepherd Pie, succulent Grilled Salmon, and the flavor-packed Katsu Curry. Finish off your meal on a sweet note with tempting desserts like Sticky Coffee Pudding and Chocolate Blackout.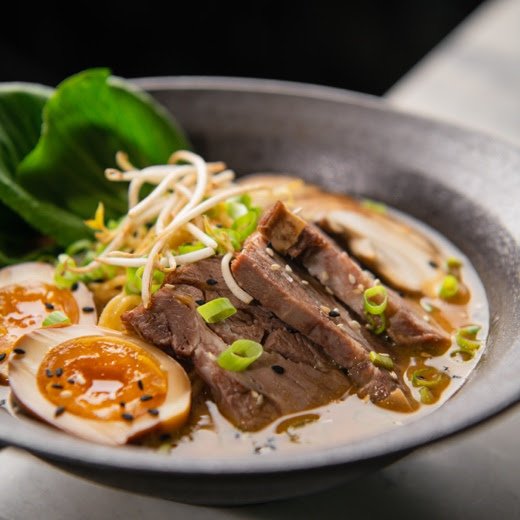 2. The Ashes Extravaganza: Mr Toad's Delightful Fusion
Experience the thrill of The Ashes like never before at Mr Toad's! Delight in captivating England vs. Australia matches while savoring the exquisite flavors of Mr. Toad's "Beat the Heat" summer snack menu. With offers starting from AED 25, indulge in delicious dishes amidst the live, big-screen action. Enjoy all-day happy hour and discounted drinks from 12 noon until 1 am daily, creating the perfect synergy of sports and culinary indulgence.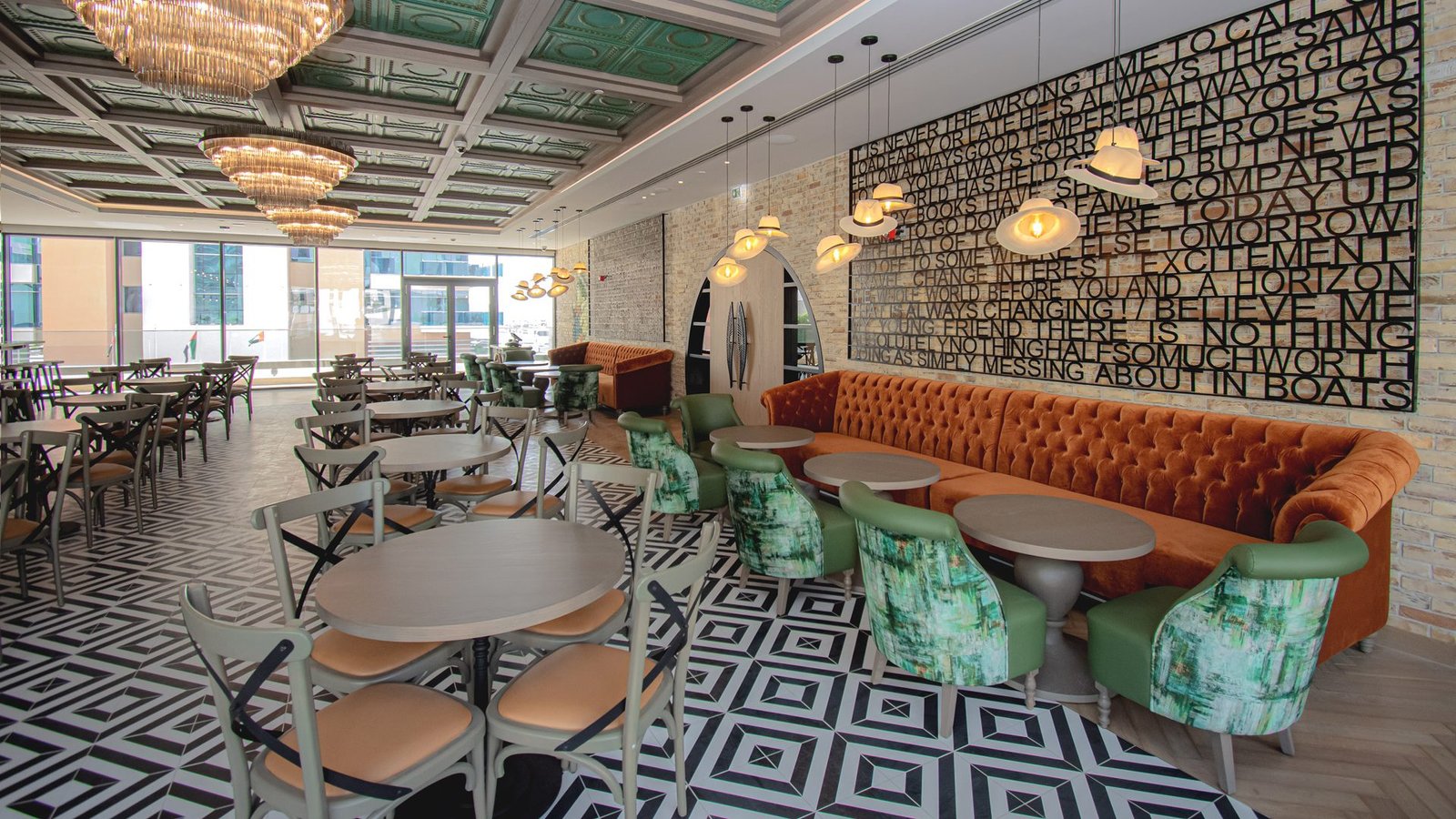 Also read: Dubai's Delightful Tribute To Emirati Women's Day: A Feast Of Strength And Flavor At Carine
3. Italian Journey: Mamma Mia Pizza at PRATO
Embark on an Italian culinary journey with Mamma Mia Pizza at PRATO, located within the picturesque Trump International Golf Club. Indulge in a selection of six irresistible pizza flavors, including Margherita, Bianca, Formaggi, Meat Lover, BBQ Chicken, and Divola. Crafted with the finest ingredients and baked to perfection, each pizza is a celebration of authentic Italian flavors. Pair it with a refreshing pint of Moretti to elevate your dining experience.
Advertisement

4. Two for One Pizza Delight
Calling all pizza lovers! PRATO brings you an offer you can't resist. On weekdays from Monday to Thursday, immerse yourself in the flavorsome world of Italian Pizzas. Handcrafted with the freshest ingredients, these pizzas are meant to be savored with a friend or loved one. Enjoy a fantastic two-for-one deal – buy two pizzas, and get the lower-priced one absolutely free! Delight in the flavors while overlooking the scenic beauty of the Trump International Golf Club.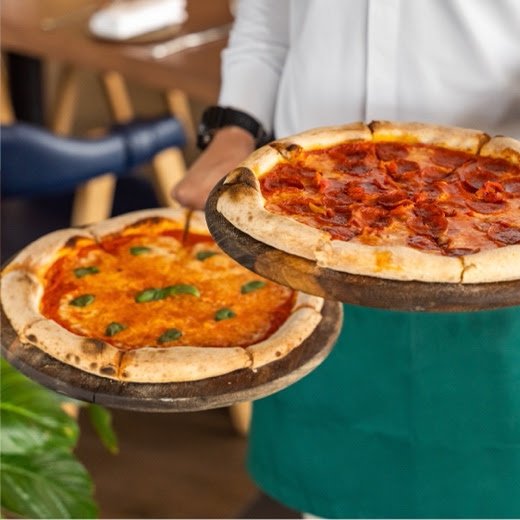 Also read: 6 Delightful Culinary Experiences Await You At Ladurée Dubai: Unparalleled Luxury Dining
5. Sports & Cuisine: The Perfect Match
At 71 Sports Bar and PRATO, the harmony between sports and cuisine is unparalleled. Whether you're cheering for your favorite team or relishing delectable dishes, these venues offer the perfect match for your desires. Embrace the vibrant energy of sports culture while embarking on a global culinary journey that delights every palate. Book your table now to experience a magical fusion of sports and dining like never before.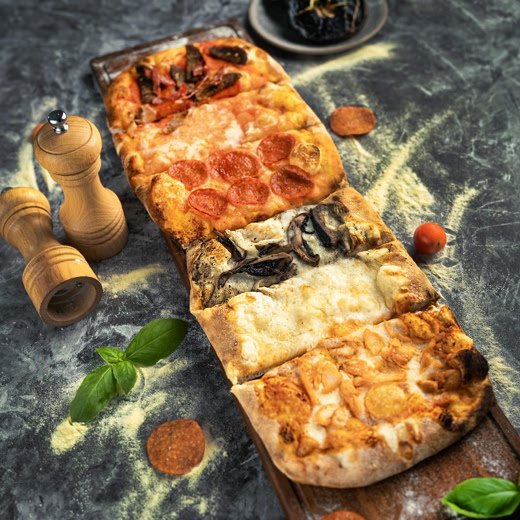 Immerse in All-Day Delights
Don't let time constraints hinder your dining pleasure! 71 Sports Bar welcomes guests all day, ensuring you can relish their delectable offerings from 12 pm to 12 am. Whether it's a midday craving or a late-night feast after an exhilarating match, the all-day delights are here to cater to your needs. Experience the joy of sports and the magic of cuisines at your convenience.
Embrace the Fusion of Sports and Dining Delights!
Seize the opportunity to experience the best dining deals at 71 Sports Bar, PRATO, and Mr Toad's. With these exceptional offers and delightful flavors, every visit becomes a memorable experience.
Immerse yourself in a world of sports, flavors, and entertainment – a combination that promises an unforgettable time!
Advertisement