Dubai Fitness Challenge 2023: In just two days, Dubai will transform into an open-air gym as the eagerly awaited annual Dubai Fitness Challenge (DFC) kicks off on October 28. With a packed calendar of free activities and flagship events like the Dubai Run and Dubai Ride, here are the top reasons to participate in this year's Dubai Fitness Challenge:
1. A Month of Free Fitness Fun
The Dubai Fitness Challenge offers a wide array of free activities, ensuring that staying active doesn't break the bank. From fitness classes to cycling events and more, you can enjoy a month of fitness without any cost barriers.
2. Diverse Fitness Villages
Explore three fitness villages located at Kite Beach, Mushrif Park, and One Central. These vibrant hubs are packed with sports and fitness zones, catering to all age groups and interests. From boxing rings to yoga mats, there's something for everyone.
3. Join a Guinness World Record Attempt
Be part of history by joining the Guinness World Record attempt for the largest HIIT class on Sheikh Zayed Road. It's a chance to contribute to something big while getting fit.
4. Experience the Skypool Triathlon
Are you an adrenaline junkie? The Skypool Triathlon at Aura Skypool is a heart-pounding adventure. Row, pedal, and swim 200 meters in the air, with breathtaking views guaranteed.
5. Iconic Workout Locations
Work out against the stunning backdrop of the Museum of the Future (MOTF). Participate in wellness activities, including yoga and sound journey sessions, while being surrounded by futuristic architecture.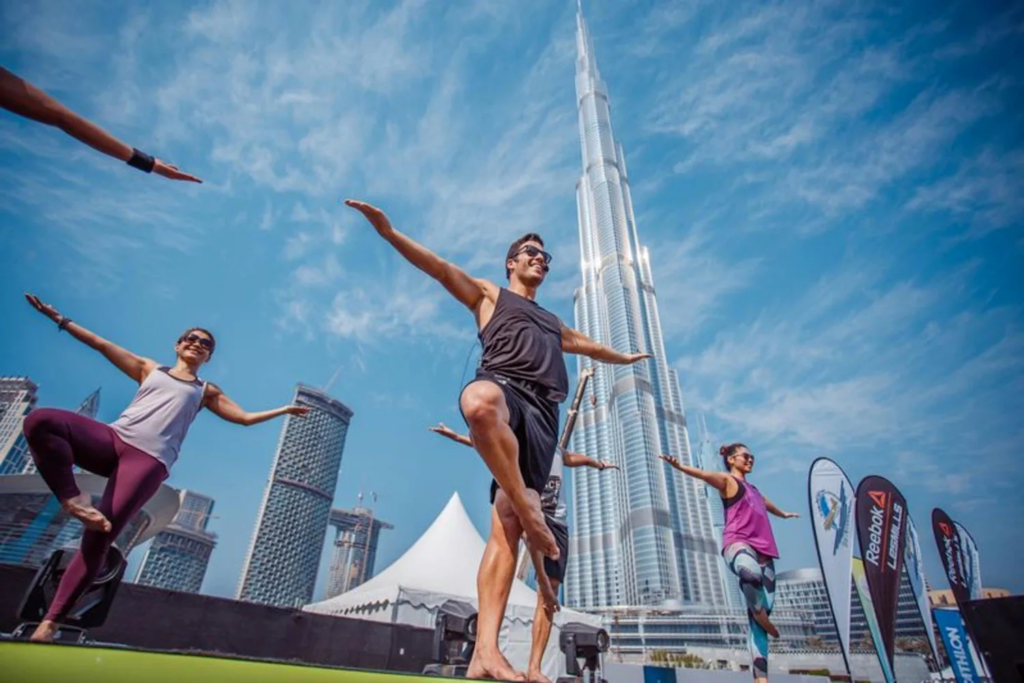 Also read: Aster Hospitals, Clinics & Pharmacies Renew Partnership With Dubai Fitness Challenge
6. Dubai Ride: Cycling for Everyone
Dubai Ride turns Sheikh Zayed Road into a cycling paradise. With routes suitable for families and novice riders, it's the perfect event to enjoy with loved ones.
7. Stand-Up Paddle in Scenic Hatta

Advertisement
Explore the beautiful mountains of Hatta while mastering the art of Stand-Up Paddle (SUP). Plus, unwind with a tranquil sunset yoga session amidst stunning natural surroundings.
8. Dubai Run: Challenge Yourself
Choose your challenge with the Dubai Run. Opt for the beginner-friendly 5km route or push your limits with the challenging 10km route on Sheikh Zayed Road.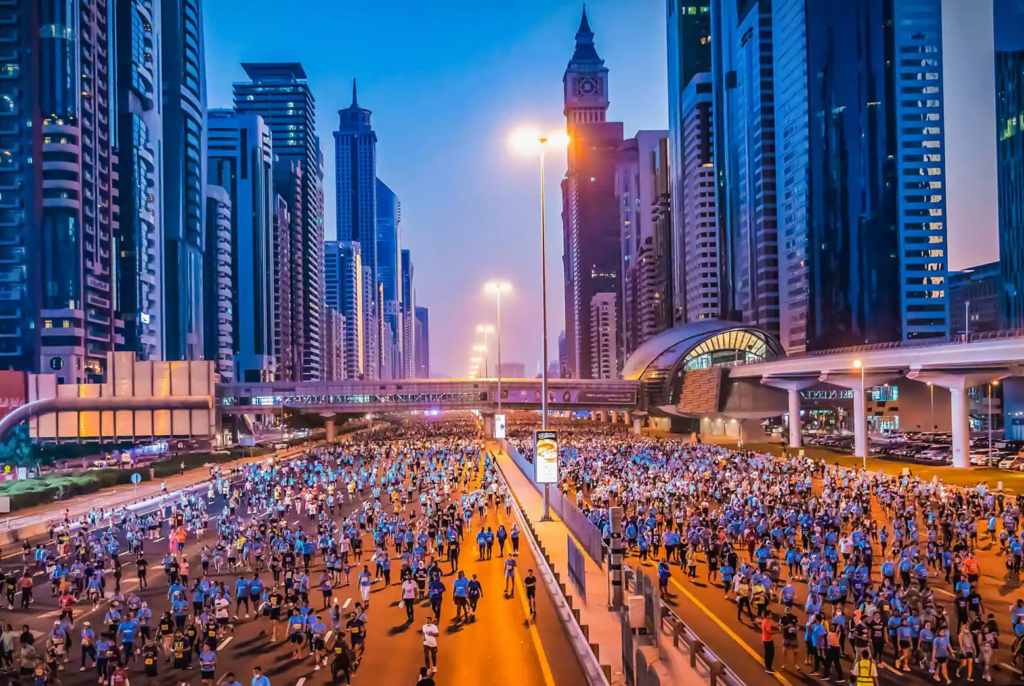 Also read: Moscow Welcomes Middle Eastern Tourists With Enhanced Offerings And Easier Access
9. Support Women's Fitness
For a great cause, join the Dubai Women's Run, with distances of 3km, 5km, and 10km. It's an opportunity to promote women's fitness and empowerment.
10. Explore Dubai South on Wheels
Cycling enthusiasts, this one's for you. Explore Dubai South with routes covering 80km and 40km. The Dubai South Run includes 10km, 5km, and 3km options, ensuring there's a ride for everyone.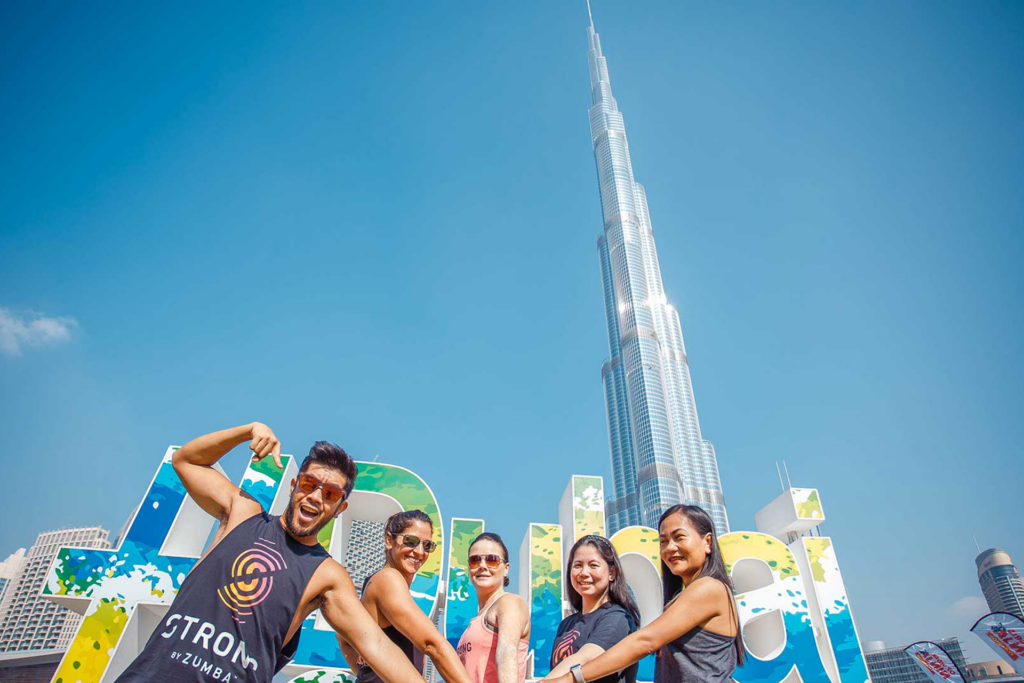 Also read: UAE Fuel Prices Expected To Drop Next Week, Reflecting Global Trends
Embrace the Dubai Fitness Challenge 2023
The Dubai Fitness Challenge is not just an event; it's a movement that promotes health and well-being for all. With a month of free activities, thrilling events, and a strong sense of community, there's no reason not to participate. Join thousands of others and make the most of this incredible opportunity to prioritize your health and fitness.
Discover the top ten reasons to be a part of the Dubai Fitness Challenge and embark on a month of fitness, fun, and unforgettable experiences. Don't miss out on this chance to get active and make a positive change in your life!
Advertisement