Dubai's FAM Holding has announced plans to invest approximately AED800 million ($218 million) in the development of its luxurious hotel residential project in the Maldives. This is the first time the Dubai-based developer's is venturing outside of the UAE with this project. Want to know more details? Read on.
The 'Al Mahra Maldives' resort will span 100,000 square meters and include 150 hotel units and chalets, including 100 floating villas equipped with private swimming pools. The resort will feature 100 floating villas, each with its own private pool, as well as 40 beach villas, ten of which will be reserved for VIPs. Aside from the villas, the development will include three restaurants, a spa, and a gym.
Speaking about its first overseas project, Chairman Dr Faisal Ali Mousa said: "Through Al Mahra Maldives touristic resort project, FAM aims to expand in the real estate investment outside the UAE for the first time, and strives to tap into the Maldives."
Also Read: This Famous European Country Is The Most-Preferred Summer Destination For UAE Travellers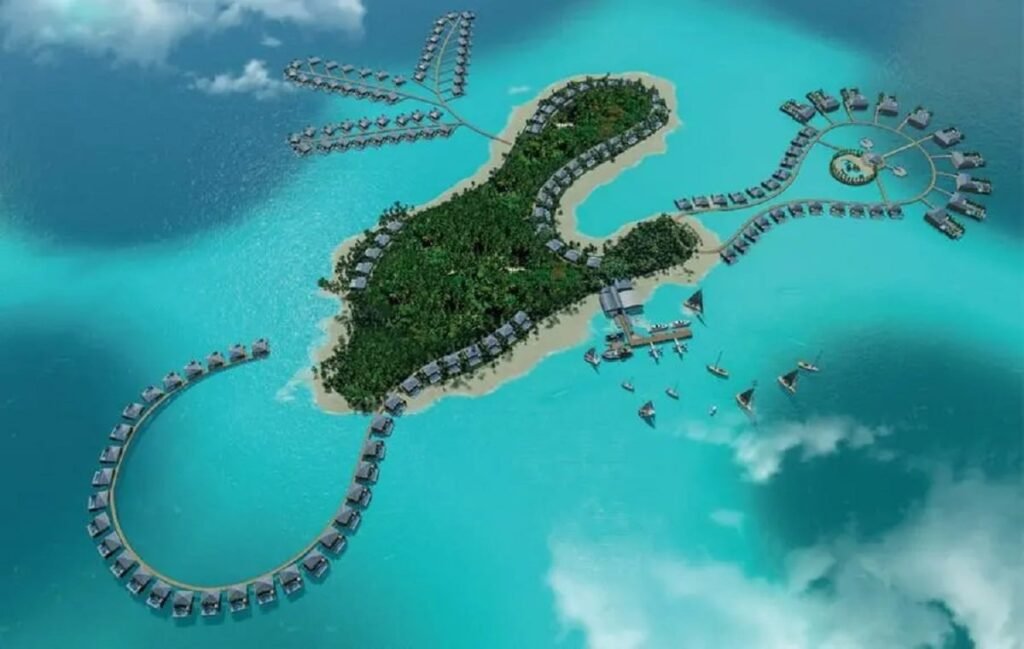 According to Dr. Faisal Ali Mousa, Chairman of FAM Holding Group, the Maldives was chosen as the project's location due to its status as a global tourist destination. The Maldives receives consistent traffic from Europe, Asia, and the Gulf, making it an ideal investment location. Mousa also mentioned that the Maldives has seen remarkable growth, making it a must-see destination for many travel and tourism enthusiasts around the world.
The project will begin construction in three months and will be completed in two and a half years, with a handover date scheduled for the second quarter of 2025. The Al Mahra Maldives Resort is the company's first venture outside of the UAE, and it is expected to be the first of many international Al Mahra resorts.
With Maldives offering visa-on-arrival for UAE residents, this country is a must-visit if you love sun, sand and waters. And, with the UAE developer planning a brand-new resort, there's reason enough to plan a trip very soon, isn't it?
Advertisement

Also Read: REVEALED: This Is The Cheapest Day To Fly Out Of The UAE
Meanwhile, with summer around the corner UAE residents have already started making travel plans. And, if you're wondering where to head, a new data might help. According to the latest data from dnata Travel — a leading travel provider in the UAE Switzerland is the most favoured destination by UAE residents. Well, we can't deny- can we? According to a consumer survey, 43% of respondents want to take their next vacation in Europe. Besides, the Maldives, Mauritius, and the Seychelles were the second-most popular island destinations in the Indian Ocean.
Switzerland, with its picturesque mountain peaks, charming towns, and lush greenery, emerged as the most-liked holiday destination in Europe. It was closely followed by Turkey, which is well-known for its cities and Mediterranean coastlines, and the Maldives, a haven for those who love sun, sea and sand. Italy and Japan come in to complete the top five.
In addition, the survey also revealed that July is the busiest month for summer travel because it coincides with the start of summer vacation for the majority of the UAE schools. June, August, and December are also predicted to have high travel demand.
A majority 28% of respondents plan to book leisure travel two to six months in advance, compared to a matter of days or weeks in previous years. The survey also revealed that 37 percent of travelers said they would like an all-inclusive stay as part of their "ideal travel package" this year, indicating that all-inclusive vacations are gaining popularity. And when it comes to the various experiences that tourists want to have, wellness, natural attractions, cruises, and safari trips topped the charts.
Advertisement