In a celebration of tradition and elegance, Abu Dhabi plays host to the remarkable Mazayna camel beauty competition at the Sheikh Sultan bin Zayed Heritage Racecourse in Sweihan this week. This captivating event, a cherished part of Bedouin heritage, showcases the innate beauty of purebred camels hailing from the esteemed Asayel and Majaheem lineages. The week-long spectacle, running until Saturday, October 28, has attracted tens of thousands of camels from across the GCC, all vying for the prestigious title of the most exquisite camel.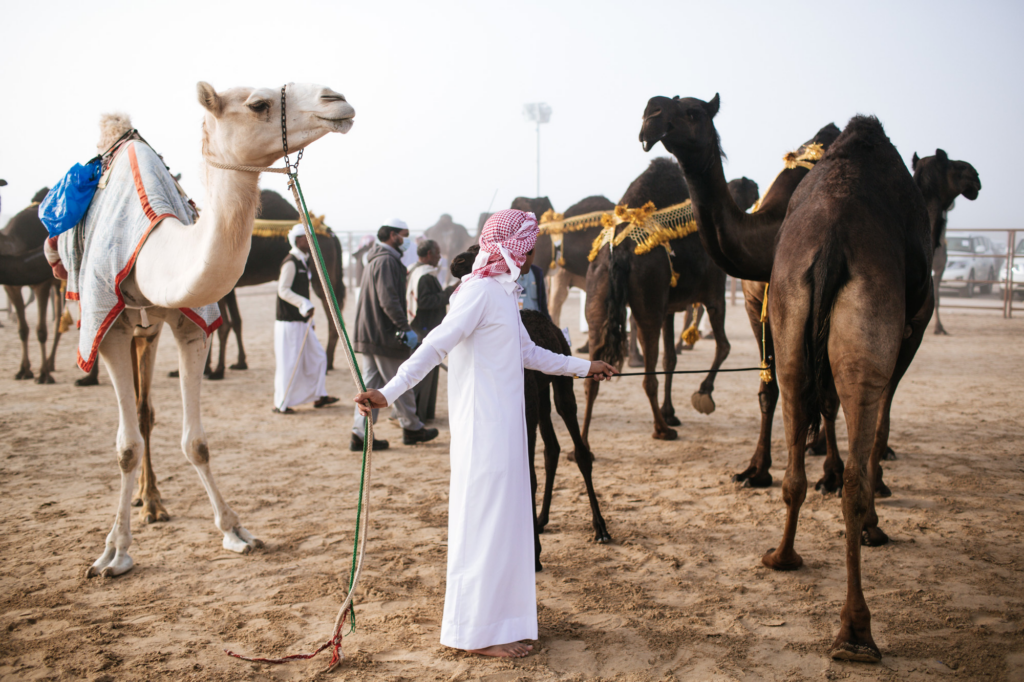 Also read: Cyclone Tej Brings Heavy Rain And Hail To UAE, Residents Urged To Stay Safe (socialkandura.com)
This prestigious competition is only the initial phase of the grand spectacle leading up to the 17th edition of the Al Dhafra Festival, set to take place from January 20 to February 8. The Al Dhafra Festival is a vibrant celebration of Bedouin traditions, bringing together a diverse range of activities, from the final showdown of the camel beauty contest to Arabian horse racing, Saluki dog racing, falconry displays, tradition al handicrafts, and captivating Emirati entertainment.
Advertisement

The Camel Beauty Categories
Purebred camels will be assessed in four distinct categories:
Asayel: A category celebrating the best of pedigree camels.
Majaheem: Focusing on the dark-skinned camel lineage.
Asayel Hybrids: A category acknowledging hybrids of Asayel lineage.
Wadh: A unique category for special camels, showcasing their distinct features.
A Tradition Enriched with Culture
Camel beauty competitions have become a common practice across the GCC, with their roots dating back to 1993. It was during this time that two camel breeders joined forces with impartial judges to determine the most aesthetically pleasing camels. Over the years, these competitions have gained immense popularity across the region, contributing substantially to the livelihoods of those involved.
The Epitome of Camel Beauty
But what makes a camel beautiful in the eyes of the judges? Winning camels typically possess perfectly-shaped humps, elegantly curled eyelashes, straight and graceful legs, and an aura of timeless elegance that captures the heart of onlookers.
This mesmerizing event is not one to be missed, and for those who wish to witness the ultimate showdown in person, the Al Dhafra Festival in January beckons with its multifaceted celebration of Emirati traditions.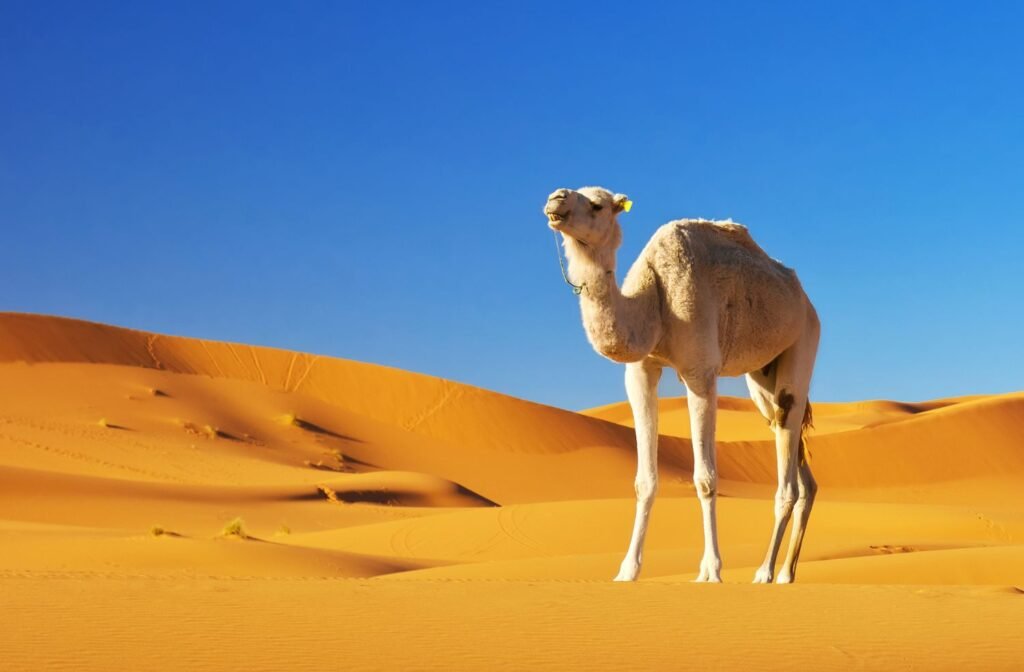 Also read: Emirates' Exciting Meal Pre-Order Services Available For New Destinations! (socialkandura.com)
So, as the Mazayna competition unfolds in Abu Dhabi, it's a reminder of the timeless allure and cultural richness that these magnificent animals bring to our lives.
For all those who appreciate the splendor of these desert giants, make sure to catch the Mazayna camel beauty contest before it concludes on Saturday, October 28. The Sheikh Sultan bin Zayed Heritage Racecourse in Sweihan, Abu Dhabi, is the place to be for this enchanting experience.
Advertisement